As we face a crossroads with the COVID-19 pandemic, we are all wondering how and when to move forward. As businesses and economies slowly start the process of reopening, it's important to focus on the many opportunities we do have for getting out and socially distancing responsibly. Luckily, there are plenty of fun things to do in Missoula, including things that will keep you safe and healthy throughout the summer. At Blue Mountain Bed and Breakfast you'll have ample opportunity to relax and reset. Located just outside of Missoula our secluded mountainside inn will be your tranquil sanctuary.
It has been important to stay at home in order to stop the virus from spreading, but after so much time spent indoors there comes a time for a change of scenery, routine, and self-care. Plan yourself a much-needed vacation, enjoy some of the best things to do in Missoula, and book a stay at our peaceful Missoula Bed and Breakfast today!
10 Things to do in Missoula This Summer
Missoula, Montana is known for its outdoor activities which makes it the perfect spot to get out during this time of social distancing.  At Blue Mountain Bed and Breakfast we are perfectly situated on a secluded spot while also having access to a plethora of outdoor activities. Understanding that the best way to socially distance is in the great outdoors, we have come up with the top 10 things to do in Missoula this summer, focusing on activities in nature.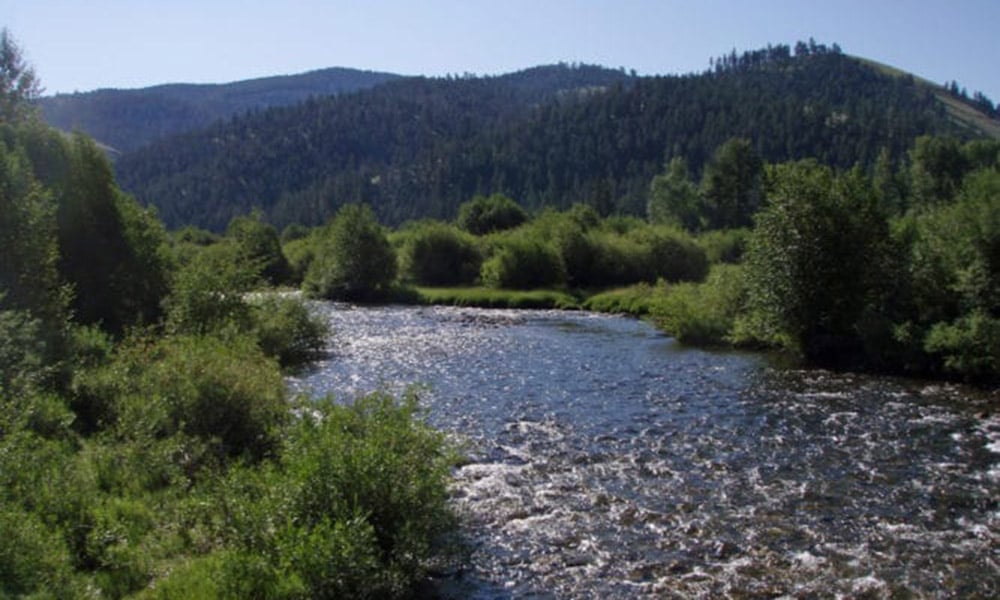 Go for a hike, walk or run in town. Missoula is home to 550 acres of city parkland with lots of hiking and walking trails to explore. The town's Department of Parks and Recreation declared the power of parks as an essential resource for health and wellness and we agree!
The amazing hiking outside the city limits is where you can really get away from it all.  Places like the Blue Mountain Recreation Area, is made up of 4,900 acres of mountains, forests and rivers with 41 miles of trails. The Pattee Canyon Recreation Area has 27 miles of trail that are non-motorized use, for a more quiet, peaceful hike. You won't be disappointed as many hikes in the area offer epic views of mountains and other awe-inspiring scenery.
Renting a bike is a great way to see Missoula and the surrounding area while also being an ideal way to socially distance. This is a must of things to do in Missoula! There are many bike shops in town that happily provide rentals. Places like Bicycle Hangar Downtown, Missoula Bicycle Works, and Free Cycles Missoula, are still operating with the understanding that biking is a way to stay healthy. Do check individual websites for rental information any COVID-19 updates they may have.
Kayaking is another perfect way to isolate and relax. Just like bike shops, there is a multitude of shops in Missoula to rent a Kayak. Shops such as LB Snow-Missoula's last Best Ski and Paddle Shop and Love Boat Paddle Co..  Frenchtown Pond State Park, just 5 miles west of Missoula, has a small, spring-fed lake that is perfect for a peaceful paddle.
Birdwatching is, and always has been, an activity that is the ultimate in social distancing. Five Valleys Audubon Society website provides birding hotspots throughout the Missoula area, as well as a map. A diversity of bird species can be seen from the different hotspots such as Woodpeckers, Flycatchers, Blue Herons, Ospreys, and Bald Eagles and much more!
It's not a trip to Missoula without some fishing. Of all the things to do in Missoula, this has got to be the most iconic. Luckily fishing inherently follows the restriction guidelines already. Whether you lake fish or prefer fly fishing, Missoula has many options to choose from. If you forgot your fishing gear, or don't have any, shops around Missoula can set you up with rental equipment. Shops like The Trail Head have rods, waders, boots and much more. The Grizzly Hackle Fly Shop offers guided fishing trips. Be sure to check the Montana Fish Wildlife and Parks website for fishing license information and how to apply as well as check for any updated COVID-19 information.
Take a scenic drive around the Missoula area. Being in your car is a good way to social distance while also feeling like you are getting out and back into the world. There are no shortages of scenic drives to go on in this breathtaking landscape. Roads follow meandering rivers among towering mountains and lead to stunning overlooks. Keep your eyes peeled for wildlife along the way.
A Hot Air Balloon ride into the big sky of Big Sky Country! Get up, up, and away from it all for a bird 's eye view of the valley below. Mountain Butterfly will take you over mountains and rivers to create a memory that will last a lifetime.
Playing a round of golf might suit your self care needs. All golf courses have been allowed to stay open during social restrictions but not all of them have. Some of the courses that have remained open include Linda Vista Golf Course, Canyon River Golf Club, Larchmont Golf Course, and University of Montana Golf Course.  Please note that all courses are taking extra precautions to ensure the safety of staff and customers.
Practice social distancing right here at our Montana inn! From the comfort of Blue Mountain Bed and Breakfast you have the freedom to wander our 20 acres of wildlife habitat or grab a good book and relax in the  tranquility of our garden. There are lots of things to do in Missoula, but sometimes it's nice to just stay put and do nothing at all.
Unwind in Casual Elegance at our Montana Inn
Times have been stressful. So now it is more important than ever to give yourself permission to deescalate the stress levels in your life and come out for a stay with us. We are situated in the most ideal and lovely spot for some major renewal of the mind, body and spirit. Looking foward to something is more important now more than ever.
At Blue Mountain Bed and Breakfast, we will be here to welcome you to our retreat. Our cozy and private guest rooms are the perfect place to relax in after your day's adventure in the great outdoors.  A stay with us will be the fresh perspective you've been craving. If you're looking to get out and explore while also recreating responsibly, book your room today!