The Missoula Art Museum is a not to be missed stop when visiting this amazing Montana town! Located in historic downtown this free (that's right, free!) museum showcases a diversity of thought-provoking work from both local and international artists. This Missoula treasure is a great place to spend an afternoon and enjoy a bit of culture on your trip here! Drawings, paintings, sculptures, photographs and more fill the spacious exhibition areas and is sure to be a highlight of your time here. After a visit to the Missoula Art Museum, you gain a better grasp of the issues, hopes, and thoughts of Montana locals.
Our Missoula Bed and Breakfast is the perfect spot to unwind this fall. Our quiet mountainside retreat will leave you feeling rejuvenated and renewed. Located just minutes away from downtown, our Montana bed and breakfast feels like a world away from the hustle and bustle of life right now. At our cozy and comfortable inn, you'll be surrounded by mountains with phenomenal views of the valley and Bitterroot River below. If you are looking for the ultimate fall getaway, book your stay today!
The Missoula Art Museum
The Missoula Art Museum is a good change of pace after exploring the many outdoor pursuits this area has to offer. A walk through a museum is an amazing way to slow down, and a great way to get to know the local community. As you make your way through the gorgeous building of the museum, you will stumble upon thoughtful and beautiful exhibitions, as well as works from the impressive permanent collection.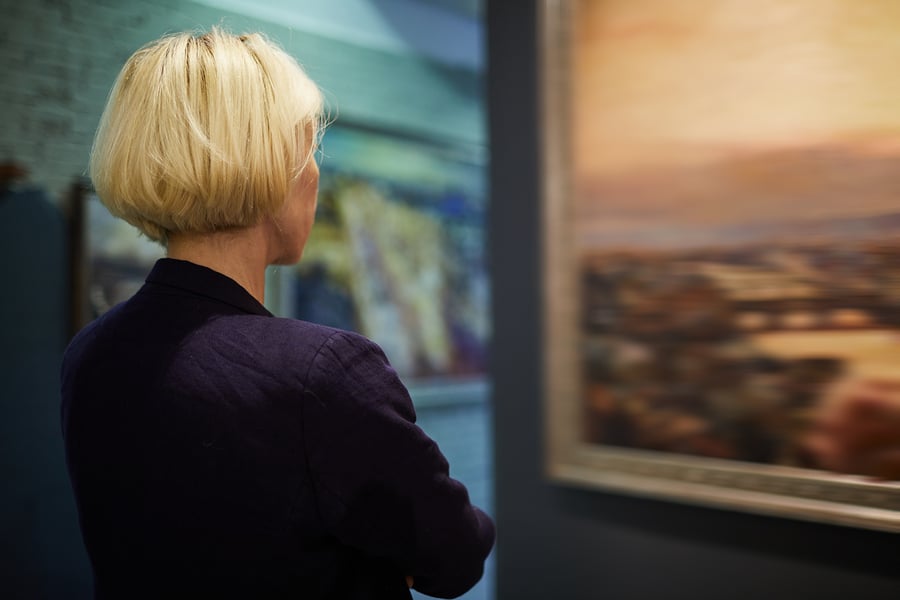 Here are 3 Incredible reasons to visit the Missoula Art Museum this fall!
The Missoula Art Museum has a dynamic exhibition schedule that is continually changing. Exhibitions regularly feature local Montana artists as well as placing an emphasis on contemporary native artists. Through the 6 main galleries and the Missoula Art Park, the museum hosts 20-25 solo and group exhibitions annually. There are current and upcoming exhibitions not to be missed! Current shows include Kristi Hager:Equal: A Work In Progress includes large scale black and white portraits highlighting the women of Hager's life. This is particularly poignant as this exhibition takes place during the 100-year observation of woman's suffrage. Another show to check out is Witness to Wartime: The Painted Diary of Takuichi Fujii. This traveling exhibition is from the modernist painter who recorded his experience during World War 2 as a Japanese American detainee. There is also an extensive list of upcoming exhibitions for 2021 from many more local artists.
The collection of the Missoula art Museum contains more than 2,100 artists. An important part of the permanent collection is the Lynda M. Frost Gallery of Contemporary American Indian Art. This collection features nearly 250 objects by the nation's most successful native artists. It is intended to honor the creative and cultural contributions of American Indian people to contemporary art. Some of the artwork from the Missoula Art Museum collection is displayed throughout town as well.
A walk through the building of the Missoula Art Museum is worth checking out all on its own! The impressive architecture seamlessly combines the old and the new resulting in an interesting and unforgettable space to spend the day in. The spacious areas to wander around in will cause you to pause, slow down, and consider the art. This is definitely a unique place to stop by and see while you're in Missoula.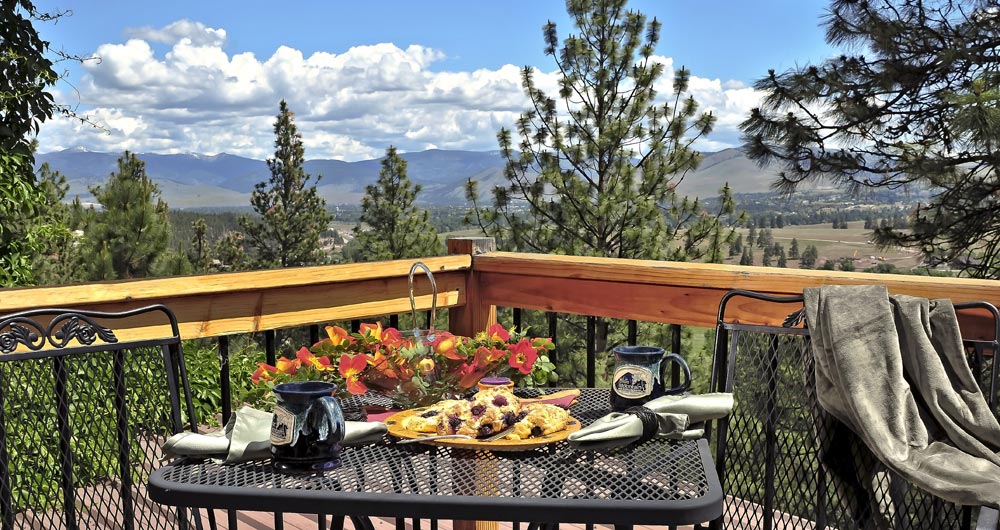 The Ultimate Missoula Lodging
After a perfect autumn day of exploring the Missoula Art Museum let our bed and breakfast be the mountain escape of your dreams! We are just minutes away from all the museums, shopping, restaurants, and other amazing attractions of Missoula but a stay at our Montana lodging will have you feeling like you are at a secluded wilderness retreat. Our private guest rooms are a cozy and comfortable place to recoup after a day of exploration. Get a fantastic night of sleep on your king or queen size bed fitted with a down comforter for those chilly autumn evenings. Feel the stress melt away in your private bath's jetted tub or take a long hot shower after being in the crisp fall air all day.
You'll get your day started off right with a hearty Montana breakfast that is served every day. Enjoy scones, cinnamon rolls, red potatoes with garden veggies, and Swedish pancakes to name a few. Our breakfasts are sure to get you fueled up and ready for whatever the day may bring!  If you are looking for the perfect Montana vacation this fall book your stay with us today!