Missoula breweries include places that are perfect for getting a great meal with a beer after a day of adventure as well as specialty tasting rooms for those who have a more specific palette. In this Montana city, it seems that there is a brewery for just about everyone! This town has become a top destination for beer, and Thrillist even named it one of the top places secretly hiding incredible beer scenes. While we hope that Missoula breweries are not too much of a secret, we do know that you are sure to find some hidden gems here!
Let our Missoula bed and breakfast be your ultimate mountain getaway! Set among a beautiful ponderosa pine forest and surrounded by the Montana mountain landscape, our Missoula lodging is just minutes from the downtown and business center of the city. Guests feel as if they are at their own private mountain retreat without having to be far away from all of the attractions, restaurants, and breweries this town is known for.
At our comfortable inn, you'll have a private escape complete with 20 acres of wildlife habitat and nearby National Forest land. Here you'll be above it all with breathtaking views if the Bitterroot River and Valley below. If you are looking for the perfect Missoula getaway this season, book your stay with us today!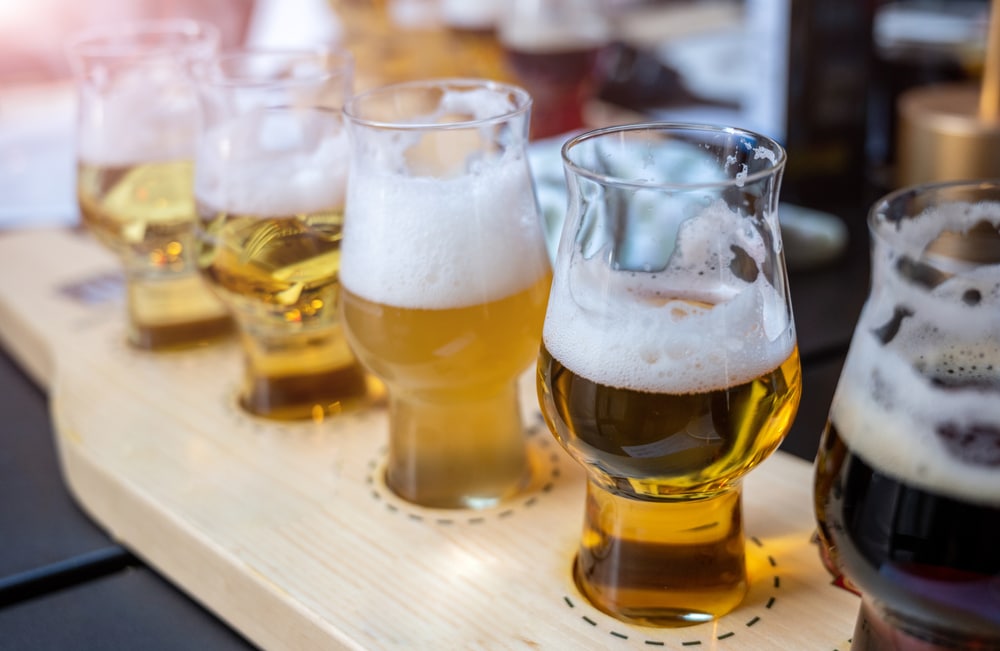 The Best Missoula Breweries to Visit
Montana as a state ranks #2 in the nation when it comes to craft breweries per capita and it's no surprise when you come to Missoula and see all of the breweries that have been here for a while, as well as new breweries, popping up all over town. Here you'll find a variety of local flavors, traditional brews, and experimental small batches. Missoula breweries are quickly making this town a major beer destination and what this area is known for. That's why a visit to one or more of these memorable breweries is a must-do while you are here. Here are our favorite not-to-be-missed Missoula breweries.
Kettlehouse Brewing is an award-winning brewery where the goal is to match the world-class outdoors to the world-class beers they serve. Here they work in close connection to their community by giving spent grains to local farmers for feed, they encourage waste-free consumption and even reuse water in the beer-making process. Enjoy seasonal brews like the Orange Creamsicle Milkshake IPA or the Scared of the Dark White Stout.
In downtown, you'll find one of the Missoula breweries that offer many options for enjoying a cold one. Tamarack Brewing has two locations, the original being in Lakeside, MT, and this second Missoula spot. The upstairs here is a casual dining restaurant with outside seating that overlooks Caras Park. Downstairs is a sports bar offering the same delicious brews.
One of the largest Missoula breweries is Big Sky Brewing, famous for its well-known Moose Drool Brown Ale and the Summer Honey Wheat Ale. Here they focus on English-style ales and offer a full lineup of brews. The taproom always offers a wide variety of brews on tap. Try out some beer then take some home in a growler or crowler to go.
If you are looking for one of the Missoula breweries that offer traditional beer in its purest form, Bayern Brewing is right up your alley. Here they offer a lager heavy lineup at one of the only German microbreweries in the Rockies. The lager is brewed in very strict accordance with the German law of purity where only 4 ingredients are used. Malted barley, water, hops, and yeast.
Draught Works Brewery offers one of the most diverse tap lists out of all of the Missoula breweries that include IPAs, pale ales, sours, lagers, stouts, and seltzers. They have a huge wrap-around porch to hang out on and enjoy a refreshing beverage with misters in the summer to help beat the heat.
With a welcoming taproom, Conflux Brewing Company envokes the feeling of walking into a neighborhood pub. Here you can savor a wide range of beers on draft that perfectly compliments the southern-inspired food menu with items like fried Brussel sprouts and meatloaf made with as many locally sourced ingredients as possible. They have a bar, dining room, and an outdoor patio that looks over downtown Missoula.
One of the notable Missoula breweries that brews hand-crafted ales in small batches is Great Burn Brewing. Here you'll enjoy west coast styles of beer. The name is a personal honor to the owner's fallen brother who was a firefighter in the Great Burn Wilderness.
Gild Brewing is located on the "hip strip", which is an area of town with a collection of unique, locally owned and operated shops. This popular neighborhood is close to the University of Montana's Missoula campus. Here you'll find 3 floors of fun with an arcade in the basement, a taproom on the main floor, and a lounge on the second floor. Each floor has its own bar serving up the same great beers, wine, and cider.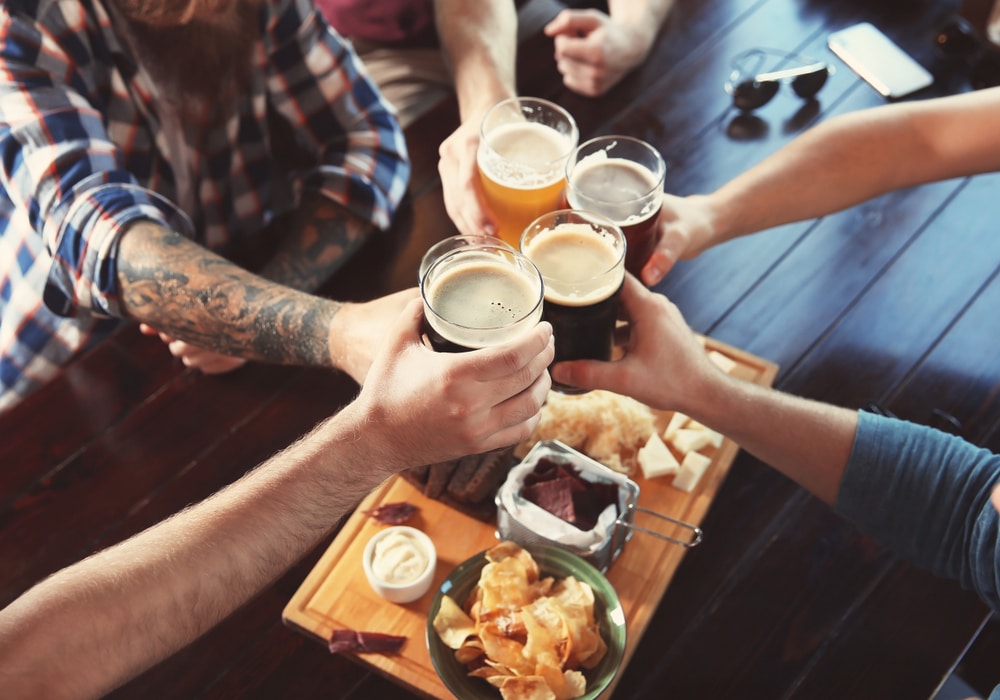 The Perfect Missoula Bed and Breakfast
Our Missoula lodging is your perfect choice for luxury accommodations set on an ideal mountainside location! Our tranquil bed and breakfast will provide you the space to relax and unwind in our tranquil surroundings of forests, gardens, and mountain views. Your private guest room is set up with your ultimate comfort in mind. The decor of each room reflects the beauty of the flora and fauna of the area. You'll feel as if you have escaped to your own private mountain retreat!
In your cozy and comfortable room, you'll get a great night's sleep on your bed fitted with plush bedding and fine linens. This is the best place for a Montana getaway. If you are looking for an ideal Missoula vacation this season, book your stay with us today!