Brady and Elaine of Blue Mountain Bed and Breakfast in scenic Missoula, Montana invite you to enter the #BlueIsBeautiful Contest.  Enter on either Twitter or Facebook to win a free one-night stay for two people (including breakfast in the morning) at their lovely bed and breakfast.  We want to inspire you to find things in nature that are blue and take pictures of them.  When you visit Blue Mountain Bed and Breakfast, beautiful nature is all around you from the blue, Bitterroot River to Blue Mountain which we call home!
ENTRY RULES:
For an entry to be valid in the #BlueIsBeautiful Photo Contest,  it must:
Mention

@BlueMountainBB

in the tweet or

Blue Mountain Bed & Breakfast

in the Facebook post.
Be a photograph taken by you (or a photograph used with permission by the photographer).
Include the hashtag

#BlueIsBeautiful

.

Be a picture of something

blue

found in

nature

.
The photo you enter can show nature's beautiful blue from anywhere in the world.
Each photo entered in our contest must be different, but the same person can tweet and post different pictures as separate entries into the contest. While the contest is going on, Blue Mountain Bed and Breakfast will re-tweet and re-post various entries.  This does not necessarily mean that re-tweeted or re-posted entries are the winning picture.  It will be fun knowing that your photo is one of the photos got shared with all our followers!  Again, we welcome national and international photos since our world is a big, beautiful place!
Only one winner from TWITTER and a different winner from FACEBOOK will be chosen.  The winner will be the one who tweeted or posted the picture that best represents the beauty of blue in nature as determined by innkeepers Brady and Elaine.  Both the winning tweeter and the winning Facebook poster and their respective guest will each experience a free one-night stay for two at Blue Mountain Bed and Breakfast!  Prize includes fresh gourmet breakfast for two in the morning.
Photo Contest begins Friday November 14, 2014 and will end January 14, 2015.  Let the color blue and a visit for two inspire you to take the winning picture!

Did you know that in the United States and European public opinion polls, the color blue is overwhelmingly the most popular color, chosen by half of both men and women as their favorite color?!   Blue is the color of the deep sea and the clear sky.  Of course, flowers, butterflies, blueberries, blue jays, and blue whales are also blue.  There is even a Blue Linkia Starfish.  Earth is sometimes called the blue planet.  In fact, the farther away an object is, the more blue it often appears to the eye.  For example, mountains in the distance often appear blue.  That is why we are called Blue Mountain Bed and Breakfast.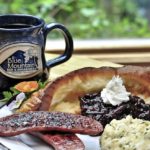 CONTEST WINNERS
1 winner from Twitter
1 winner from Facebook
(announced at the end of January, 2015)
Will each receive a one night stay in an available room of their choice, accompanied by breakfast.
Summertime limitations apply (two-night minimum stay).
Prize/gift certificate is good until Jan. 15, 2016.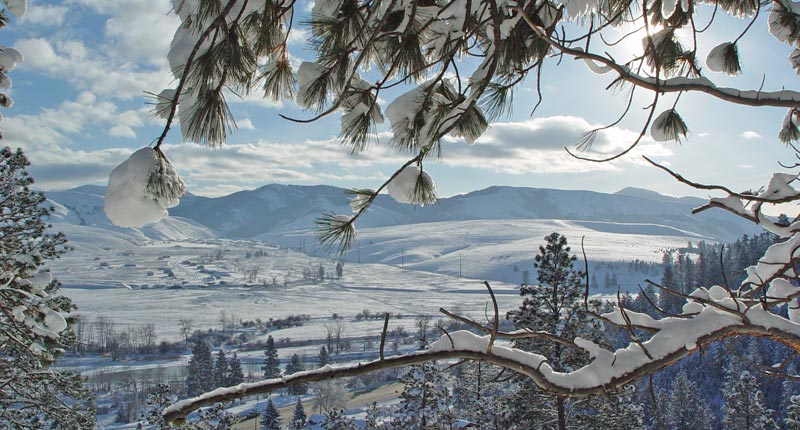 If you fall in love with the color blue and decide you would like to visit us regardless of your winning status, we would be honored.  Just tweet or post your photograph according to the contest rules for a discounted stay with us!  We are so appreciative of those who mention our contest to others and encourage them to follow us on various social media sites as well.  Thank You!

For ANYONE entering the contest who is also following us on Twitter and/or Facebook, we will be happy to give you a 15% discount on your stay.  Mention the contest and your photo when booking on-line or call us directly at 1-(406)-251-4457.   A restful night's sleep and a delicious breakfast await you!
Please LIKE & FOLLOW us on the following social media sites:
Facebook
Instagram
Pinterest
Twitter