Liquid Planet, a favorite local Missoula coffee shop, was founded by a university professor who set out to create the evolution of the coffeehouse and develop a new culture of beverage.

During his student days, he owned and operated the "Java Bus", the first espresso and specialty coffee business on the University of Montana campus.   Liquid Planet has an online store in addition to their store location at 223 N Higgins in Missoula, Montana.
Liquid Planet believes that life quite literally revolves around beverage.  Their mission is to create a purposeful and trusted brand of beverage that will lead to a more healthy and quality lifestyle.  They do this while incorporating sustainable business practices throughout their company.  Liquid Planet was established as a "green" beverage company with a special focus on all-natural, organic and sustainability.
Considering the fact that every human being consumes well over 50,000 gallons of liquids during the average lifetime, it is no wonder there is such a demand for beverage variety and equally important – quality. The ultimate goal of Liquid Planet is to raise the culture of beverage to a wholesome new level.

Liquid Planet has gone on to create what they say are the finest organic and all-natural coffees, teas, flavored syrups, cocoas, chai, smoothies and frappes in the world.  Liquid Planet is also the place to find the best of beverage makers, brewers, and the finest accessories for beverage creation and service in your home or office.
Liquid Planet produced the video below, asking a variety of people in Missoula what is their favorite thing about Missoula?  The most common response was the people of Missoula and the sense of community.  Specific comments about the people were that they are friendly, happy, open, and accepting.  It is easy to make friends wherever you sit down.
Missoula is a relaxed environment that is just the right size to have a diverse amount of people.  Some say Missoula is the nicest place to be in Montana.  There is so much culture to discover!  Spending time outdoors is great all four seasons.   There are plenty of coffee shops to savor.  People like walking (and shopping) Downtown and visiting the market on Saturdays.  Missoula has a place for you no matter what your interests.

Missoula has a variety of restaurants (see Destination Missoula's list of restaurants and food trucks) to cater to whatever guests are in the mood to eat.  From the unique feeling of downtown to the outer edges of Missoula, there is sure to be a local restaurant to make your taste buds happy.  If you are looking for something new and uniquely Montana, try a delicious bison burger from one of the half dozen local Missoula restaurants (listed below) who serve them to their diners.

Blue Bison Grill  123 W Front St.


Blue Canyon  3720 N Reserve St

James Bar 127 West Adler

Paradise Falls  3621 Brooks St.


Red Bird  111 N Higgins Ave
River City Grill & Blackfoot  7985 Mt Hwy 200 E in East Missoula

Two personal favorite "Made in Missoula" places of Innkeepers Brady & Elaine:
The Buttercup Market and Café located one block from University of Montana campus (1221 Helen Ave)
The Silk Road main floor in the historic Crystal Theater building (515 South Higgins Ave)

"Made in Missoula" means made with love from someone in Missoula.  This is especially true of our tasty buttermilk biscuits we bake for our guests to enjoy.  In fact, the gourmet breakfasts alone at Blue Mountain Bed and Breakfast have our guests wishing they could stay longer!  Brady and Elaine are the perfect hosts at this scenic mountain getaway!  Book your stay today!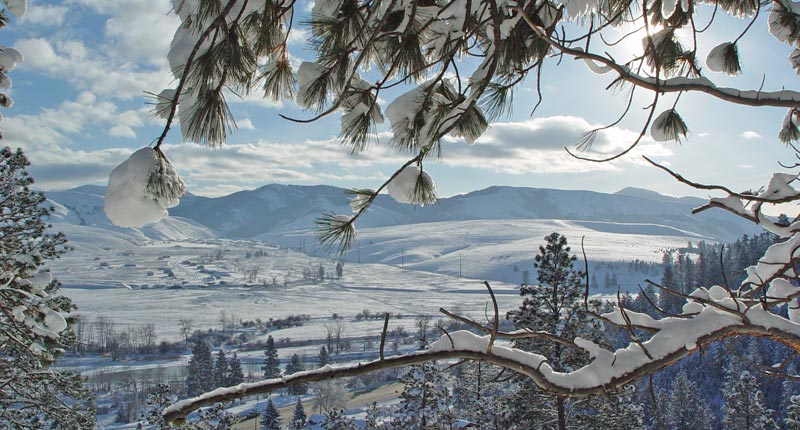 Written by Kristi Dement of Bed and Breakfast Blogging