Missoula, Montana bakeries that come highly recommended from Blue Mountain Bed and Breakfast are featured below.
Bagels on Broadway is the perfect lunch stop in the downtown Missoula area, plus they offer delivery for downtown Missoula. Fresh, made-to-order sandwiches are made complete with their meal accompanists such as juices, milk, sodas, chips, fruit, cookies, and yogurt parfaits topped with their homemade granola.  Bagels on Broadway does offer breakfast, but guests of Blue Mountain Bed and Breakfast will receive our delicious complimentary homemade gourmet breakfast each morning of their time with us.


Bernice's Bakery in Missoula offers something different for lunch every day and promises to use the best ingredients that can be found.  You can count on it being fresh, delicious, and affordable.  All of their sandwiches are made on bread baked in their kitchen and include vegetarian choices.  A scratch made soup will always be part of the equation as well.  Guests can find something tasty for lunch from 11 am to 4 pm, seven days a week.  In addition, their bakery offers treats and desserts (including wedding cakes) and they also offer delicious and creative holiday fresh baked goods!


After 13 years, Montana residents Jack and Christy Wich were able to move the Bake Shop out of their house.  In June of 2010 the Black Cat Bake Shop opened at 2000 West Broadway in Missoula. A wedding cake should showcase your personality while representing your love and commitment for each other in beautiful edible art!   Let their chefs use their creativity and passion to create a wedding cake for you that is the perfect marriage of exquisite taste and elegant design.  They also serve delicious organic hearth bread as well as beverages including coffee, espresso, and tea.  The Black Cat is active in community fundraisers, so look for certain events!


The Buttercup Market offers lunch 11 am to 3 pm daily.  From soups and sandwiches to salads and empanadas, they have something delicious waiting for you.  In the market they offer a wide range of local, regional, organic, and gluten free produce and products.  Whether it's from their dairy case, meat freezer, bulk grain section, beer and wine area, or off their shelves, guests are sure to find some fantastic Montana goods!  The Buttercup is an important link to our community as well- they often host shows and receptions featuring local, Missoula artists.  It's always spring at The Buttercup because the name refers to the first wildflower to bloom in our area!


Cupcake Cowboy is a gourmet cupcake company in Missoula that bakes tasty cupcakes from scratch using the best ingredients.  This mother-daughter run company takes orders for birthdays, weddings, and special events.  They even offer flavorful gluten-free cupcakes.  Take a look at their delightful Facebook page.  Your mouth will water when you see their cupcake creations, guaranteed!


Great Harvest Bread Company serves fresh sandwiches for lunch during 10:30 am to 2:30 pm.  They offer catering of sandwiches and salads in large quantities for events.   Their whole wheat bread is rich, moist, hearty, great-tasting, and full of vitamins.  This locally owned and operated Missoula bakery (by Linda and Dave) knows their Montana wheat farmers by first name.  They also know their frequent customers on that basis as well.  Located close to Hellgate Highschool, they are always handing out free samples to hungry teens and anyone who comes through their door.  Their apple-crunch loaf and holiday specials are one of a kind!



Le Petit Outre, loosely translated as 'The Little Outrageous', is a locally owned Missoula bakery offering a wide range of breads and pastries. From their delicious hearth breads to their decadent pastries, people can stop by their retail shop on 129 4th St. West in Missoula, Montana,  or find their goods at Missoula's finest grocers and restaurants.  If you'd like to take an inexpensive trip to Europe, Le Petit Outre will take you there!


The Pearl Café  at 231 East Front Street in Missoula, Montana is open Monday through Saturday starting at 5 pm.  Pearl Cafe received the Best Restaurant, Best Romantic Dining and Best Restaurant Service in a polling of Missoulians by the Missoula Independent in 2010.  In addition to their romantic dinners, they have a bakery that makes a lot of beautiful wedding cakes.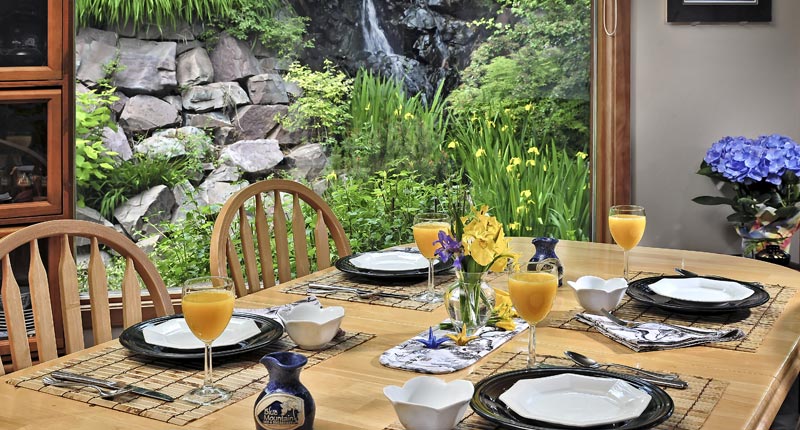 Brady and Elaine offer a wonderful mountain bed and breakfast for relaxation as well as fun activities.  Guests can enjoy their tasty Blue Mountain breakfasts and later in the day visit these local Missoula, Montana bakeries with incredibly fresh bread, soups, sandwiches, and treats!
Written by Kristi Dement of Bed and Breakfast Blogging