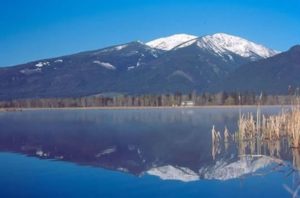 If you've never traveled to the beautiful city of Missoula, Montana, then you're in for a real treat.  Missoula is equal parts hip and trendy, complete with a pioneering spirit and a welcoming sense of natural beauty. Whether you're looking for a place to enjoy Montana's beautiful outdoors, or whether you want to explore museums, art and culture, history, and more, Missoula is one of those rare cities that truly has it all. Now that the warm summer months are here, it's the perfect time to find your favorite hiking trails, and to explore the unbelievable beauty atop Missoula's surrounding mountains.  Book your room at our beautiful Bed and Breakfast Inn just outside of Missoula, pick up your trail maps, and start planning your next hiking adventure in Missoula.
Discover Beauty Along Missoula's Hiking Trails
Picking a hiking trail to follow in Missoula can be as hard as picking your favorite movie or song; there are just so many of them! However, no matter where you choose to go, you'll find endless beauty and stunning views of the valleys below. For our guests who want to enjoy Missoula's scenery without the sweaty challenge of a traditional hike, follow the Clark Fork River through the heart of Missoula along the Riverfront Trail.  If you're up to it and want to see one of Missoula's most frequently visited and photographed landmarks, simply head up the "M" trail on Mount Sentinel.  After an easy 3/4 of a mile, you'll come across Missoula's famous "M" sign, where you can snap your picture before heading another mile to the exquisite views at the top of Mount Sentinel.  Another popular trail along Mount Sentinel is the Crazy Canyon Trail.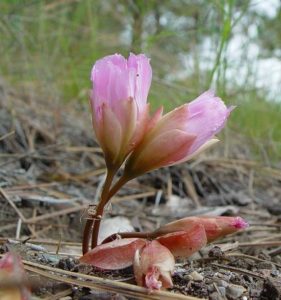 If you're in the mood to really get your heart and adrenaline pumping, then there are a number of hiking trails and recreational areas to choose from that will reward your efforts with stunning vistas out over the river valley.  Choose to spend a day or two exploring the 5,500 acres at Blue Mountain Recreational Area, the historic Pattee Canyon Recreational Area, or the much larger Rattlesnake National Recreation Area and Wilderness.  In the lower portion of Rattlesnake National Recreation Area, you'll find a wide variety of day hikes, with options of extending further in the wilderness on a backpacking adventure you won't soon forget. Favorite hiking trails here include the beautiful Main Rattlesnake Trail and the Stuart Peak Trail.  No matter which hiking trails you choose to explore in Missoula, you're guaranteed to take in spectacular views as you go. Start planning your next summer adventure when you book your room at our luxurious Bed and Breakfast today.