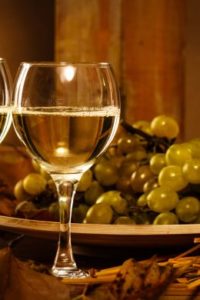 Now that the busy rush of the holidays are over, are you finding yourself daydreaming about a wistful, romantic getaway?  Are you longing for a place where you can escape to relax, reconnect, rejuvenate your soul, and plan for the year ahead?  How does a luxurious Bed and Breakfast, nestled on a quiet mountainside just outside of the hip and trendy town of Missoula sound to you? To us, it sounds just about perfect. Missoula has everything you could want in a vacation destination:  Fantastic restaurants, a vibrant culture, a trendy arts scene, plenty of craft brews and wine to drink, and a tremendous variety of outdoor recreation and unbeatable scenery to be enjoyed.  You won't want to miss winter in Missoula.  Book your romantic getaway at our Montana Bed and Breakfast today.  
Mountainside Romantic Getaway
From our mountainside location, you'll enjoy unbeatable views of the surrounding mountains, and down over the Bitterroot River and valley below. The rustic, elegant accommodations, the sense of privacy, and the luxurious amenities will ignite your feelings of romance, starting from the very moment you set foot on our beautiful property.  Once you're settled and ready for adventure, get ready to explore the romantic side of beautiful Missoula. In a place as beautiful as Missoula, it's hard to compete with the stunning outdoors and the extraordinary variety of recreational opportunities found here.  That's even true in the winter, where a favorite activity for couples is hitting the trails to enjoy Missoula's winter wonderland.  Lookout Pass Ski Trails, Pattee Canyon Recreation Area, Rattlesnake National Recreation Area, and Seeley Creek Nordic Ski Trails are all great places for cross country skiing and snowshoeing, and will no doubt leave you in awe of Missoula's natural surroundings.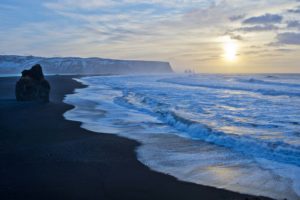 If the outdoors isn't quite what you had in mind on your romantic getaway, then you'll want to check out Missoula's thriving arts and culture scene.  Start off a romantic day and evening in Missoula with a live performance.  Missoula is home to a wonderful variety of live theater, both at the MCT Center for the Performing Arts and the Montana Repertory Theatre.  Shows range from musicals and dramas to hysterical comedies, all perfect to share with that special someone.  Afterwards, stroll through the many shops and art galleries in downtown Missoula, before diving into Missoula's exquisite dining scene.  Places to try include Caffe Dolce, The Montana Club, Plonk, Finn & Porter, and James Bar.  If you want to keep the evening going, Missoula's nightlife scene won't disappoint, with live and local music at a variety of venues.  Otherwise, come back to the peaceful serenity of our romantic Bed and Breakfast, and enjoy the remainder of your time in Missoula.  Book your romantic getaway to Montana's top Bed and Breakfast today.