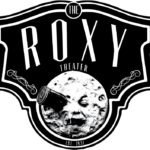 The 39th Annual International Wildlife Film Festival happens at Roxy Theater at 718 S. Higgins Avenue in Missoula, Montana starting on Saturday April 16 through Saturday 23, 2016.
The WildWalk Parade (which is free to the public) happens Sunday April 17 starting at noon.  Dance, crawl, swing, and slither through downtown Missoula as the wildlife parade roars down Higgins ending at Caras Park for WildFest!
The International Wildlife Film Festival's mission is to promote awareness, knowledge and understanding of wildlife, habitat, people and nature through excellence in film, television and other media. Their mission is fulfilled through outreach and education, and includes the following programs:
IWFF, our annual wildlife and conservation themed film festival

The Roxy's community cinema program, a year round calendar of community-centric films and events
Throughout the year they serve a diverse, all-ages population – their constituency ranges from grade school children to elders. Their programming offers a rich variety of possibilities, from wildlife and environmental film and new and classic fiction and documentaries, to live music, poetry, performance and other cultural offerings.
The IWFF began in 1977 at the University of Montana. They have produced an annual wildlife themed film festival each year since 1977, making them the first and longest running event of its kind. In 2002, they purchased the historic Roxy Theater to act as the anchor/home for the festival.
While IWFF presented their annual event each year, and some occasional programming, the true potential for the venue was not realized until the summer of 2013 when we launched their year-round screening series and began extensive collaboration with universities, businesses and the local Missoula community.
IWFF is a non-profit that serves other non-profits by providing a venue and a gateway for the community. The Roxy is a unique venue with incredible resources including three cinema screens with HD projection, state-of-the-art sound systems, two stages and amenities ideal for conferences, film festivals and educational events.
When you visit Missoula to attend the International Wildlife Film Festival, be sure to stay at the peaceful Blue Mountain Bed and Breakfast.  Hosts Brady and Elaine offer wonderful hospitality and luxurious accommodations.  Wake up to savor their gourmet breakfasts made fresh each morning.
Written by Kristi Dement of Bed and Breakfast Blogging