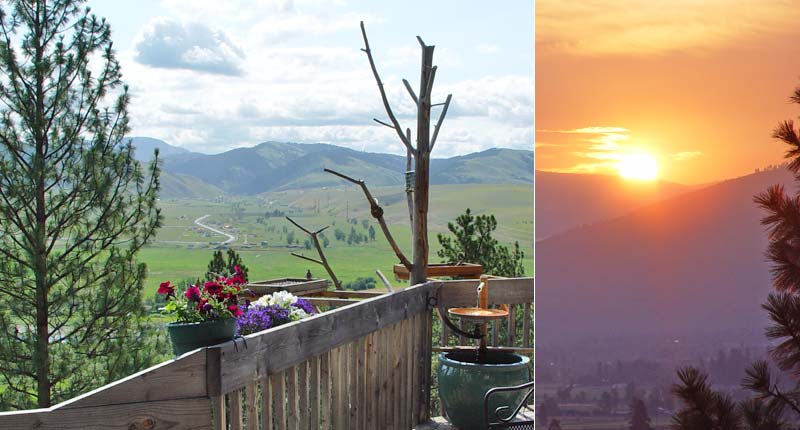 Be met at the door with a warm welcome, facility tour, complimentary beverages and snacks as well as suggestions for any of your dining or touring needs.
Wake up each morning to the song of wild birds and the aroma of freshly brewed Blue Mountain coffee. Enjoy a variety of gourmet specialties as you take in views of the Missoula valley, mountains, water gardens and wildlife surrounding our Missoua Lodging.
Feel well rested and ready for a day on the town or in the surrounding Missoula region, taking in the art, culture, shopping, sporting and other events offered. (Pamphlets, guide books, menus and suggestions are always on hand at The Bed and Breakfast.)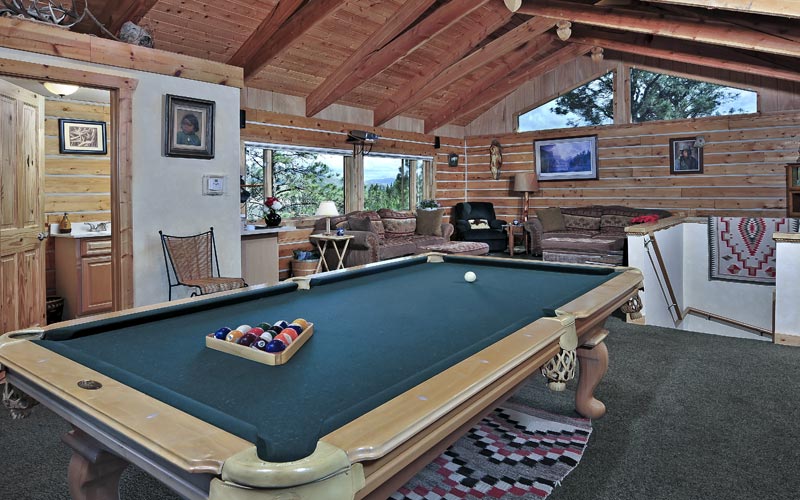 Let us orient you to the area with a personal camp-side Montana Trails and Tales "tour" (with advanced reservations). While relaxing in either the forested picnic area or the Lodge, enjoy a personal storytelling hour as you are taken on a fascinating oral history of the area through story and song. Afterward you can locate the places talked about either on your own (with our complimentary guide packet), with us, or with another locally established historian (advanced reservations are requested).
(If you would like to plan for your trip in advance, please see our Area Links which include contact information and many ideas which will help you plan for the perfect vacation!)
Relax after your day in Missoula or at The Bed and Breakfast, and absorb the cool, evening breeze, the sound of crickets and the reflection of the moon in the river, below. Sit down to a romantic candle light dinner, the lights of Missoula and the illuminated lily pond. Spend a movie and popcorn night in the Lodge recreation room with our wide-screen projection system. Our large collection of DVD titles offers something for everyone, or Retire early to the comfort of your room where you can read, relax in your jetted tub or enjoy a glass of wine.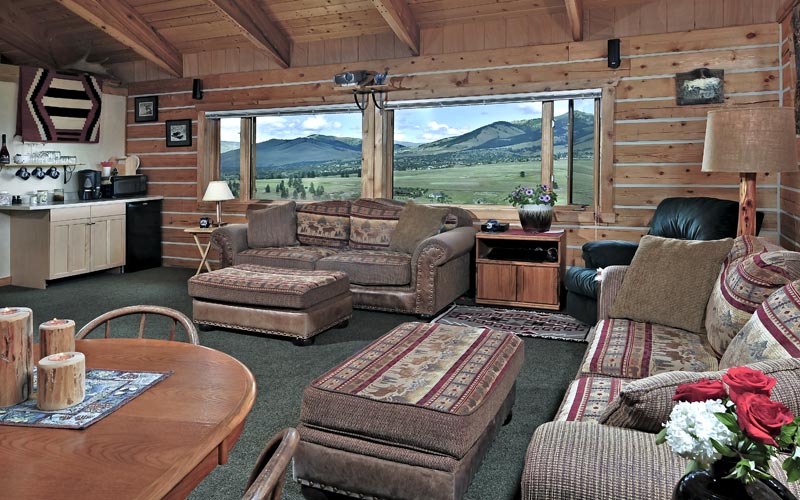 Prepare for your departure by using Missoula Lodging small library/study facilities to research the rest of your Montana travel route, or catch up on your computer work with the use of our high speed internet service. Before you go, choose a gift for yourself or someone special from our mini "mountain store" which includes locally autographed books, wildlife photographs, note cards, tea, preserves, and more!
Leave with fond memories, a sense of inner peace and a bottle of cool spring water for the road. Just let us know how we can make your stay a memorable and relaxing one, whether it is just for the night or for a week or more!
"There is nothing to describe the rejuvenating feeling of your waterfall. We will remember sitting by it for hours, just listening and relaxing." M.M., Maryland