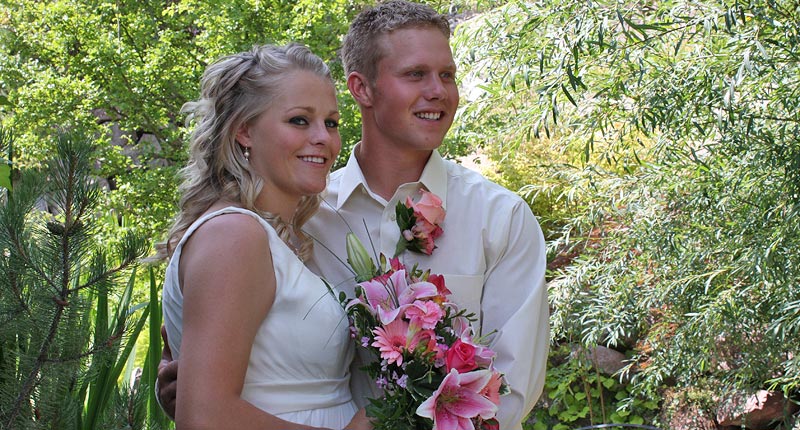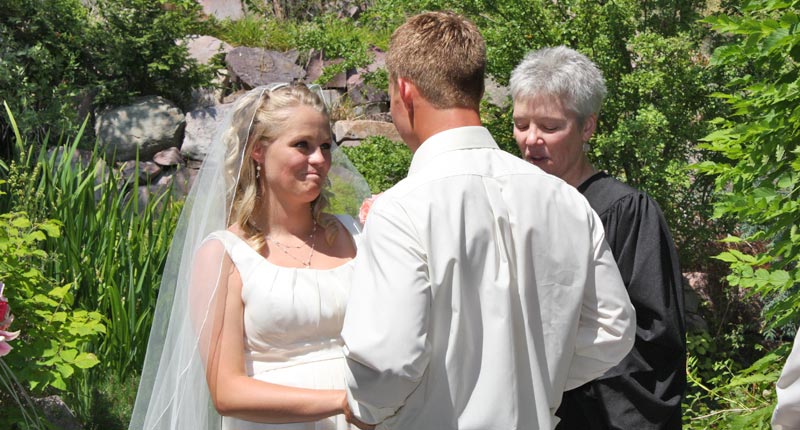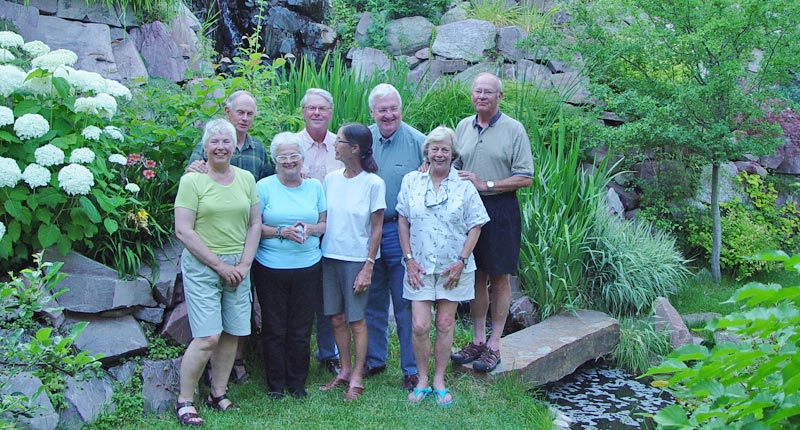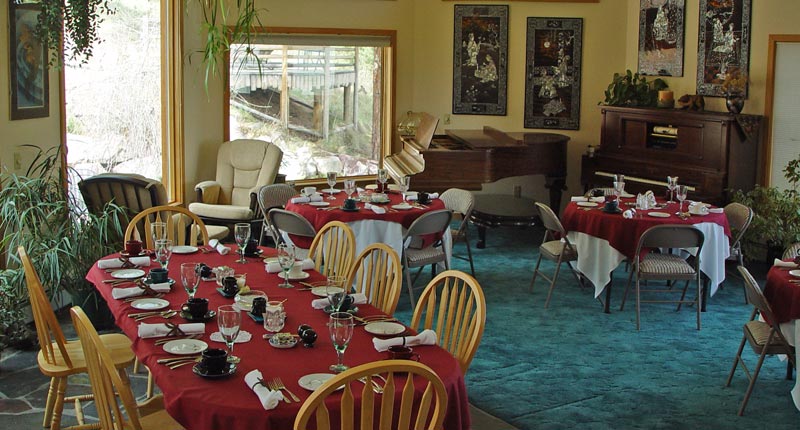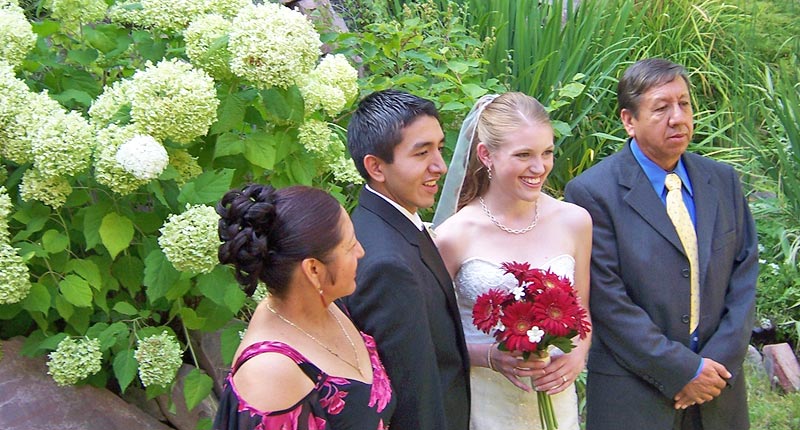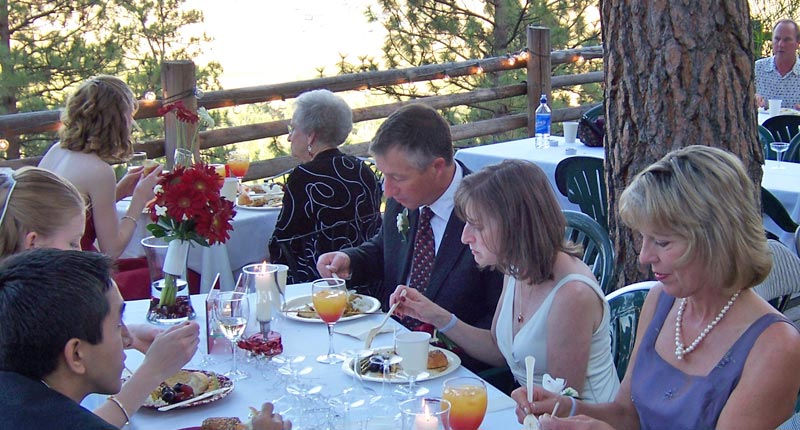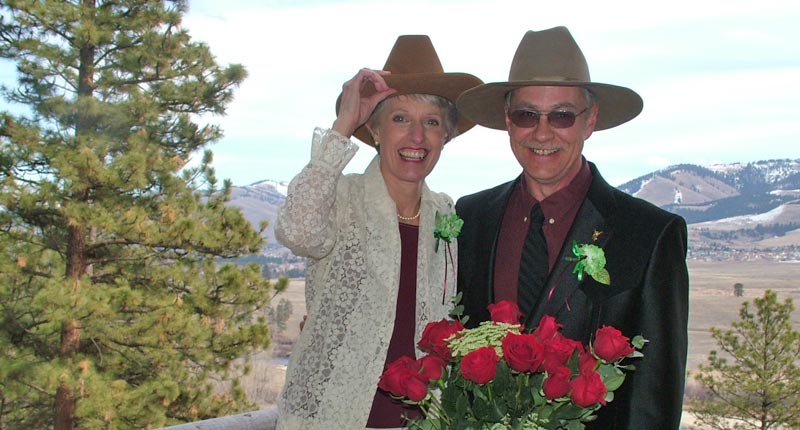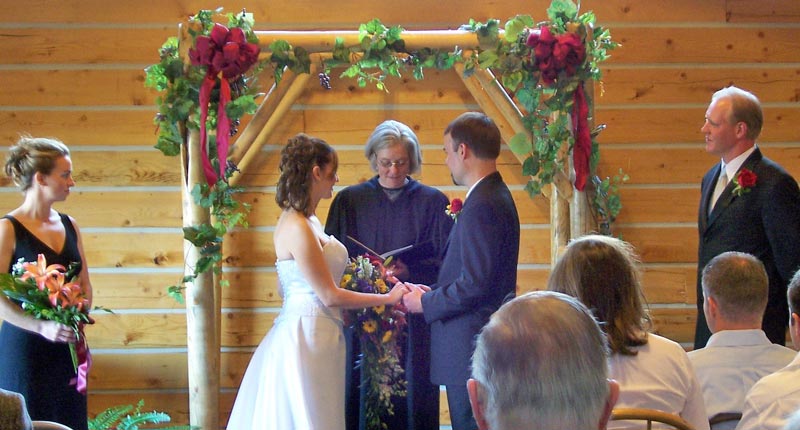 Nestled on twenty acres of wildlife habitat that is immediately adjacent to National Forest, Blue Mountain Bed and Breakfast, a Missoula Lodging, is known for its scenic beauty and character. The breathtaking atmosphere and convenient location make it ideal for smaller wedding parties, rehearsal dinners, family reunions, anniversary parties, retreats and showers of various kinds.
The experience at Blue Mountain is one of intimacy, allowing a group to enjoy that special day or much needed retreat as a very exclusive party of special guests.
Because of our steep, mountainous setting, large events are difficult and parking is limited- a shuttle may be necessary.
Photos: additional event photos can be viewed in our Photo Gallery.
Perfect for:
An intimate wedding ceremony, anniversary celebration, bridal shower, reception, or other special occasion.
An educational adventure for history or nature enthusiasts.
A small-sized retreat for business or pleasure (family, friends, colleagues, musical groups, movie buffs, birders, sportsmen and sport's fans alike will enjoy the varied opportunities and facilities here at Blue Mountain B&B).
We can accommodate up to:
20 guests for a formal, indoor reception.
30 guests for an informal, indoor reception where some guests are at tables and some simply relax in the living area.
45 guests for both an outdoor ceremony and reception (June through September)
Facility Description and Event Options:
Depending upon the type of event and season, our Missoula Lodging facility can accommodate a larger number of guests and the ceremony and reception can be enjoyed in a variety of locations. The possibility of unexpected weather changes does make it necessary to have flexibility plans, however.
From June through September (weather permitting) we host beautiful outdoor weddings, by the waterfall and pond, or on one of our spacious decks. Tables and chairs are included as part of the set up for both indoor and outdoor events (the charm of our location does unfortunately inhibit the set up of tents or dance floor facilities).
Inside the Lewis and Clark Lodge facility, the spacious top floor allows guests to enjoy a magnificent view of the Bitterroot River and Missoula Valley, a space perfect for small family reunions, conferences and indoor weddings.
Hawk Hill House, the main facility, lies a short distance from the Lodge. The house stands on top of a spectacular forested overlook, allowing for dining and living room views of the valley floor and Sapphire Mountains to the east, as well as a nestled-in view of the hillside, pond and waterfall to the west. The large, open living/dining area allows space for a sit down dinner of up to 20 guests. The living room grand and player piano add a nice touch to any reception. A lovely wedding ceremony can always be held in the house instead of the Lodge when there is no plan for a reception to follow.
You can personally arrange for your special wedding needs, or we can work with you in a variety of ways to save you time and effort. If you are considering Blue Mountain Bed and Breakfast for your special event, please call us so we can discuss your personal vision. We can help you with catoring ideas, music, table ware, simple flower arrangements for the reception or cake and other details. So that we can give wedding events the personal attention and set-up time truly needed, a two night reservation of all four guest rooms and a facility fee is required. We look forward to being a part of your memories!
Small weddings, gift opening parties, bridal, baby and anniversary parties are ideal and truly memorable here!
Make that special shower or retreat both memorable and relaxing:

"The B&B is truly beautiful and so interesting. The accommodations, down to every detail, make staying here such a treat." M.B., Montana