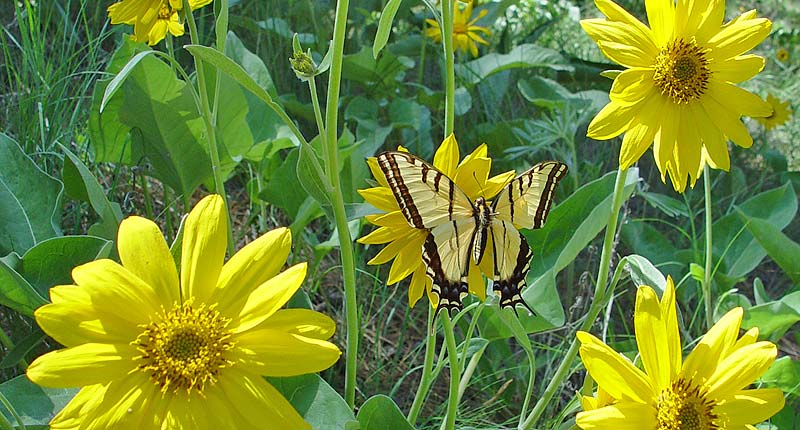 Spring Highlights:
From mid-March through June, Missoula is alive with activity, including such events as The International Food and Wildlife Film Festivals. Amid green valleys and mountain peaks capped with white, the birds begin nesting and wild flowers blanket the hills with color. Missoula offers several bird sanctuaries that are truly spectacular this time of year, and there is no better time to re-trace the footsteps of Lewis and Clark, Native People or other historical figures within the Rocky Mountain West. Remember to dress in layers. Spring weather in Montana can be varied.
Dinner (for four or more guests)
-Our featured menu highlights Japanese cuisine and includes selections such as delicate shrimp tempura, katsu curry, sukiyaki or yakitori, accompanied by a spring rain salad and miso soup.
-Please ask about a special Mother's Day brunch or tea.
Additional dinner information can be found on "The Inn" page under "Breakfasts and Dinners." You can also find photos and information listed on our Photo Gallery page under the heading "Seasons and Seasonings."
Featured Charities:
Five Valleys Audubon Society
Missoula Butterfly House
Tamarack Grief Resource Center