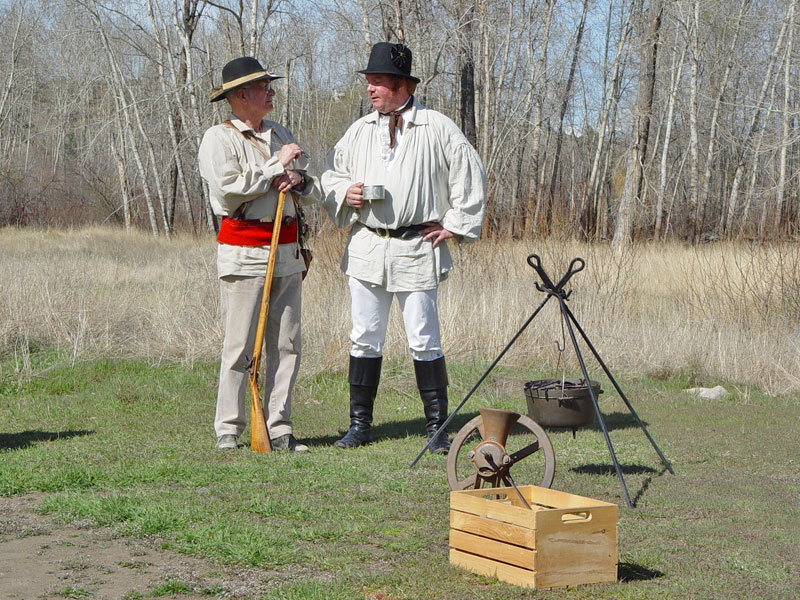 Summer Highlights
Late June through August is the perfect time to enjoy an early morning hike, horseback ride, or float trip down one of the rivers. In the evenings, there are often band concerts and theater productions. On July Fourth, Fort Missoula is booming with an old fashioned celebration.
Dinner (four or more guests)
-Here at Blue Mountain bed and breakfast Montana, you might enjoy a hearty cowboy BBQ with baked beans, fresh garden vegetables, Montana, ranch-raised beef and home made pie. We also recommend sitting down to a multi-course Moroccan dinner near our waterfall and lily pond where we will treat you to exotically spiced dishes and a truly unforgettable experience!
Summer Specialties:
-Sesame ginger glazed fish over a bed of crispy rice noodles and greens, served with a spring roll, delicate spinach leaves in a soy-sesame dressing and a Thai coconut lemongrass soup. For dessert, enjoy Malaysian fried bananas served with a sweet ginger syrup over a roasted coconut-vanilla ice cream.
-BBQ steak, chicken or ribs, served with delicious garlic-cheese biscuits and either a salad, roasted asparagus and sun-dried tomatoes or skewered vegetables. Includes choice of baked potato, baked beans, or seasonal garden-fresh corn and an all American dessert.
-A Moroccan spread that includes several mouth watering main courses, desserts and other specialties!
Additional meal information can be found on under "Breakfasts and Dinners." You can also find photos and information listed on our Photo Gallery page under the heading "Seasons and Seasonings."
Featured Charities:
Five Valleys Land Trust
Big Brothers, Big Sisters of America