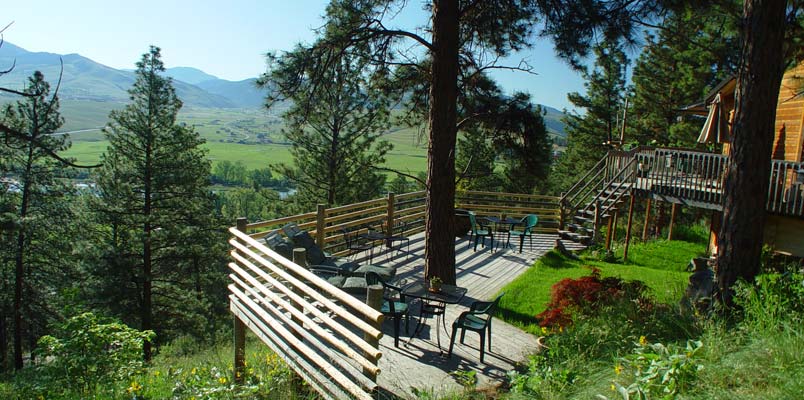 The Lewis and Clark Lodge facility is a three story log building that is inviting upon arrival to our Montana bed and breakfast, perfect for small family reunions or conferences. The spacious, top floor of the Montana Bed and Breakfast affords a magnificent view of the Bitterroot River and Missoula Valley while curling up with a good book, watching a movie on the wide-screen, or playing a variety of board games or billiards. The decor offers curious folks an opportunity to learn more about Montana's history, wildlife and culture through a wide selection of books, novels, and family heirlooms.
The middle floor of the Missoula lodging is reserved for two private guestrooms, The Sagebrush Suite and The Bitterroot Room.
Hawk Hill House, the main facility, lies a short distance from the Lodge. The house stands on top of a spectacular forested overlook, allowing for views of the valley floor and Sapphire Mountains to the east, as well as a nestled-in view of the hillside, pond and waterfall to the west.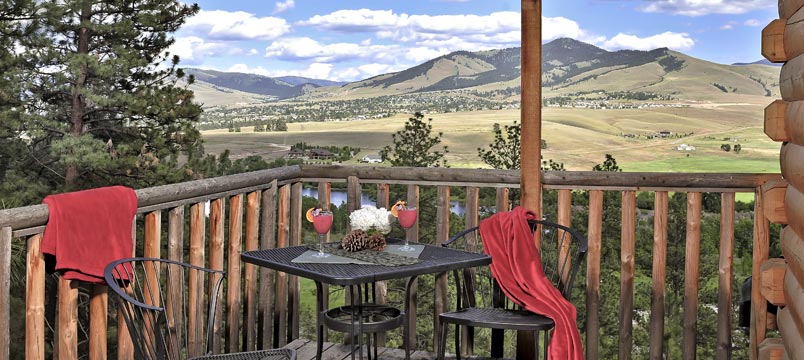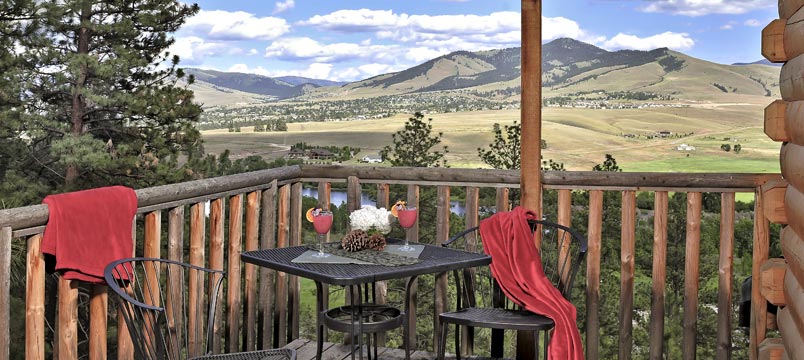 Picture windows in every guestroom and common space of the house look out over the mountains and gardens, luring a person to go hiking, sit on the patio, or enjoy the out of doors from inside while reading a good book or listening to the old player piano.
The kitchen, gift store (to come) and living and dining areas are on the main floor of the home while a small library/study and two guest rooms, The Syringa Suite and Rose Room, are on the upper level. We look forward to showing you around our bed and breakfast Montana soon!
"Thank you so much for the stay, we felt really at home here and especially loved the horses!" A. L., Austria