HAPPY HAUNTED HALLOWEEN!  Autumn has arrived, which means Howl-O-Ween is just around the corner!  Missoula and outlying areas host a multitude of marvelously, mysterious activities- so climb aboard!  From ghost towns to ghost walks to pumpkin patches and pumpkin parties, you're sure to find lots of frostbiting fun wherever you look. 
My favorite local event takes place in the Missoula City Cemetery.  You'll find more information about it under SPECIAL AUTUMN EVENTS:  Stories and Stones!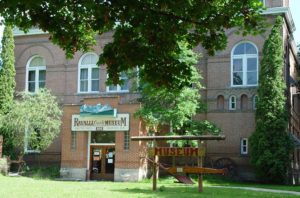 If your interests mostly lie in touring "haunted" historic places and reading about their ghostly stories, then scroll down to the section entitled WALKING AMONG GHOSTS for some great day trip ideas.  If you only have time for one October adventure, then read about Ghostly Garnet– it's a good place to have at the top of your "bucket" list!
 
SPECIAL AUTUMN EVENTS:

Saturday, Oct. 4th

9:00 A.M.-3:00 P.M.  The Annual McIntosh Apple Day held at the Ravalli County Museum, Hamilton.  A fun way to kick off the many fall festivities to come!  On your way, drive through Stevensville to see the town's Scarecrow Festival which starts the first weekend in October.  It's a real treat!
Various days & times,

starting on Oct. 11th-

Ghost Tours at the Ravalli County Museum in Hamilton.  Children 14 and up may participate if accompanied by an adult!
Thursday, Oct. 9th-Sunday Oct. 12th 7:30 P.M. The Woman In Black- An MCT Theatre Production held at First United Methodist Church,  Missoula- Dare to be scared!
Friday, Oct. 10th 5:00-9:00 P.M.- Fall Celebration & Auction at the Double Tree Hotel, Missoula- Fundraiser for MNHC… Connecting people with nature.
Tuesday, Oct. 14th 5:30 P.M-  MUD Central, Missoula-  Cider pressing workshop

Wednesday, Oct. 15th

4:00 P.M –  Art class at ZAC (Zootown Arts Community Center), Missoula-  Learn to make decorative sugar skulls– a Day of the Dead cultural tradition.

Saturday,

Oct. 18th

1:00 P.M.-  Fall Family Fest at McCormick Park, Missoula-  Apple cider pressing, pumpkin walk, hay rides!

Sunday,

Oct. 19th

1:00-4:00 P.M.- Pumpkin Sunday at Grant-Kohrs Ranch National Historic Site, Deer Lodge– Fun, free activities for the family.
Tuesday, Oct. 21st 6:30 P.M.-  Chef's Table: Winter Squash Cooking Class at Good Food Store, Missoula.
Various dates

starting on Oct. 23rd

–

Interactive Haunted House at Old Prison, Deer Lodge.
Friday, Oct. 24th, 25th, 26th (click on link for specific times)-  Halloween Psychic Fair at Water Lilies, Missoula.
Saturday, Oct. 25th 11:00 A.M.-  Halloween Growl-O-Ween at Murdoch's Ranch Supply, Missoula- Games and pet costume contest.
Saturday, Oct. 25th 12:00 P.M.-  Spooky Skate at Glacier Ice Rink, Missoula- Costume party & contest on ice for the whole family!

Sunday,

Oct. 26th

12:30 P.M.-  Stories and Stones Historical Tour at the

City Cemetery

, Missoula- History literally comes alive with reenactments!  It's something you shouldn't miss, especially Kim Kaufman's portrayal of Mary Gleim, Missoula's famous Madam!

Thursday, Oct. 30th

7:00 P.M.-  Haunted Hayrides at the Daily Mansion near Hamilton-  Live characters interact with guests!
Friday, Oct. 30th 11:00 A.M.- Spooky Science: Glowing Cells & Neuron Costume at SpectrUM Discovery Area, Missoula.

Friday, Oct. 31st

6:00 P.M.- Haunted Harvest Dinner Party & Vampire Ball fundraiser at the Daily Mansion near Hamilton–  Includes a ghost hunting tour of the basement for guests that dare!
Friday, Oct. 31st 8:00 P.M and 11:30 P.M.- The Rocky Horror Show Live at the Willma Theatre, Missoula.

Sunday, Nov. 2nd

1:00 P.M at ZACC, Missoula- Pre-parade face painting for the Festival of the Dead.  See Facebook page for additional event information.

Various Days

& Times- Missoula Community Theatre: Jekyll & Hyde Musical! 

MCT

Center for Performing Arts, Missoula.
PUMPKIN PATCHES, HAUNTED HOUSES, MAZES & MORE:


WALKING AMONG GHOSTS: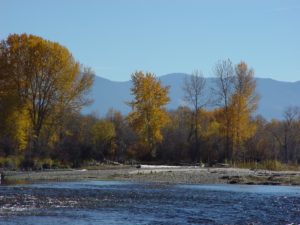 Day Trips In and Around Missoula–  October is a great time to enjoy some fall fun, so why not take your own journey back in time?  All you need is a car or a book to take a personal "haunted tour" of the area!  Below are a few spooky suggestions:  You can catch a brief glimpse of these ghoulish places by reading the article: Haunted Places in Missoula, MT.  The article mentions other ghost-worthy towns nearby and each town mentioned is fewer than 100 miles from Missoula!
*Blue Mountain Bed and Breakfast: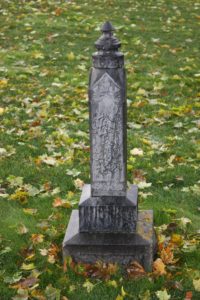 If you prefer to sit in cozy quarters and read your way through Montana's many mysteries, then grab a ghost book from our library.  We have a large selection of interesting books related to Montana history, culture, ecology and of course tales of Montana's hauntings.  Treat yourself to some of our spiced apple cider, purchased locally from one of the many area farms.  It's a great way to enjoy a good read!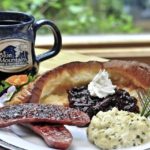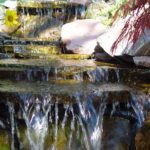 *Missoula Through the Mist:  

-There are many mysteries that lurk just behind Missoula's many doors.  From mansions, haunted houses & cemeteries to The U of M campus.  I promise, there are more than enough unusual stories to peek one's sense of curiosity.  In fact, sections of both the upper and lower Rattlesnake neighborhoods are chalk full of tales…  So let the ghost hunting begin!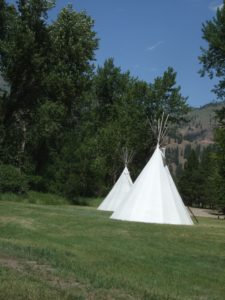 -During daylight hours, you can enjoy U of M's beautiful campus.  If you dare, you can even stroll through some of its creepy indoor corridors.  Quite a few U of M buildings enjoy a claim to unique paranormal fame.  If you visit by night, you might be able to peer through a few windows, but based on the following stories you will be glad you are NOT looking from the inside out!
-A suicidal coed is said to have killed herself in Brantly Hall.  Some say she still roams the halls with her German Shepherd.
-In Main Hall, custodians say they have witnessed a lot of spooky phenomenon, including the image of a dark haired lady in the mirror of the women's restroom.  One janitor said every time he played a tape of The Rolling Stones, the recorder would abruptly turn off, yet other music seemed to agree just fine with the invisible entity.  For me, it's comforting to know that if spooks do indeed stick around, they still have the ability to tune in (or out) so to speak!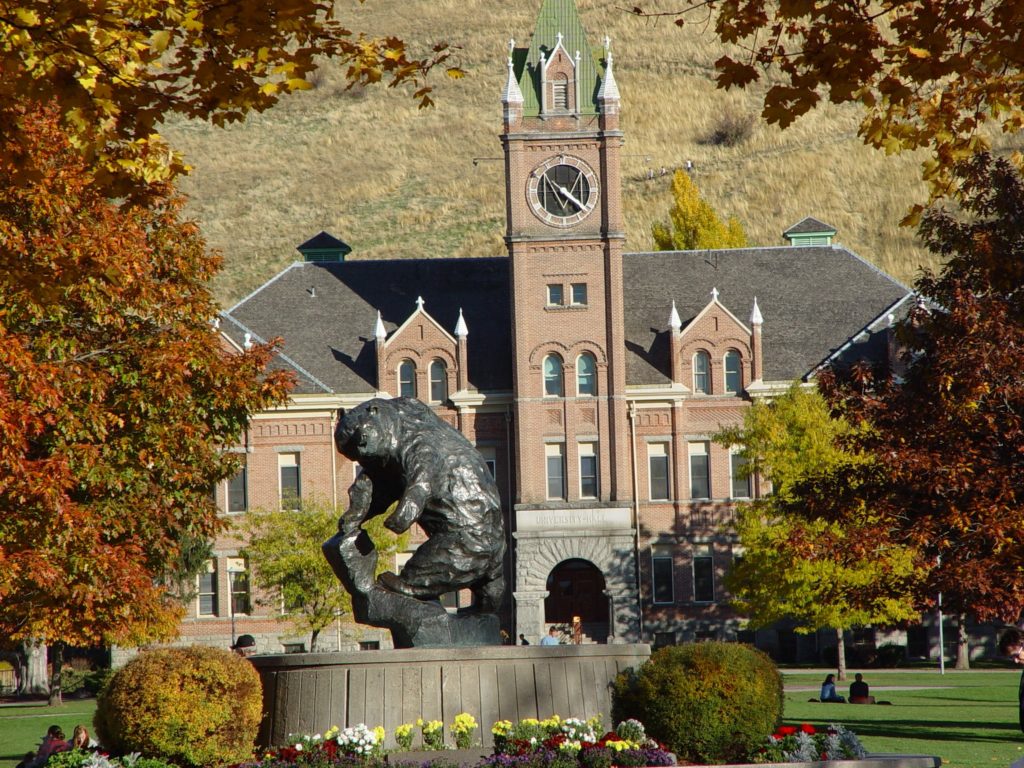 -Jannette Rankin Hall, named after Montana's first woman senator, supposedly hosts ghostly "phantom" classes that can be overheard from time to time.  It has also been said that objects have been forcefully thrown through the air during indoor renovation projects.
-One of the spookiest tales of all comes from the old Fine Arts Theater building, where a construction worker supposedly died on the job.  During several performances of Macbeth (known as an unlucky play to begin with), horrible screams were heard coming from the back of the theater.  On dress rehearsal night, the entire set collapsed and on opening night, the fog machine broke so actors literally kept falling off the stage.  (Taken from an interview with Mar Vollmer Morrow, a student from 1973 to 1977)- *Big Sky Ghosts by Debra D. Munn.  See also- *More Haunted Montana by Karen Stevens and *Ghost Stories of the Rocky Mountains by Barbara Smith.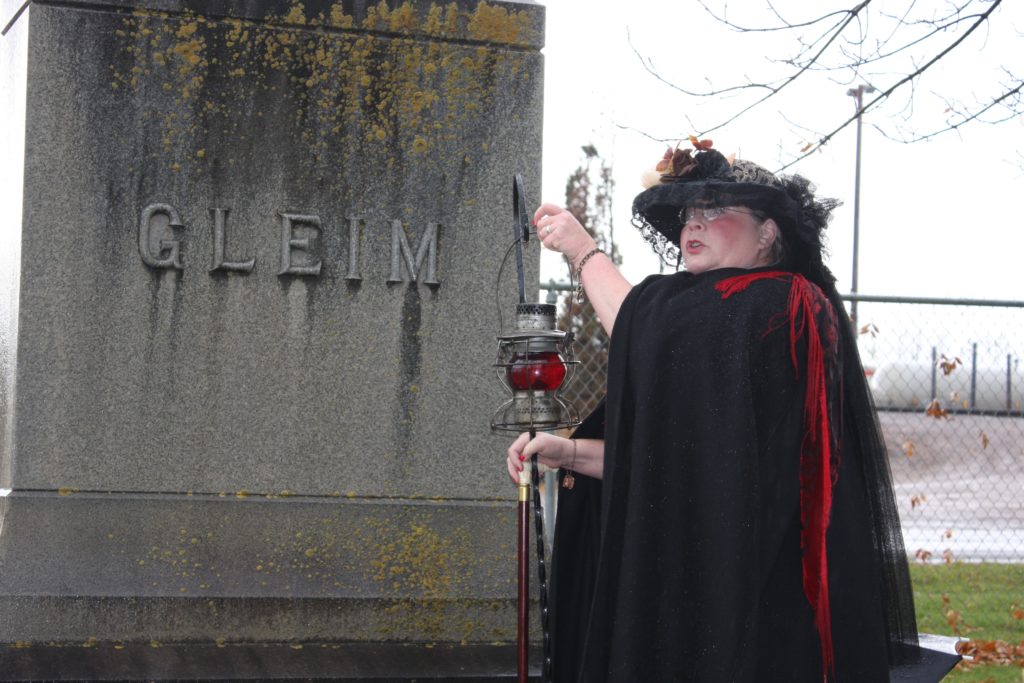 –Close to the University District, at 319 South Fifth Street West, stands a Victorian home once nicknamed "The House of Screams."  Some time ago, it gained notoriety as a frightening house filled with paranormal activity.  It was featured in The Missoulian Newspaper and gained national publicity as well.  The current owners of the now beautifully renovated home claim there have been no unusual occurrences whatsoever.  *Big Sky Ghosts Vol. II. by Debra D. Munn.
-Stories of hauntings and history at Fort Missoula/WWII Internment Camp are very interesting!  From a Bicycle Corp ghost to objects that go missing, there are many mysterious events that certain staff members have mentioned.  Personally, I find the history lessons at Fort Missoula far more interesting than the ghost stories, but it's still fun to read about these first hand phantom accounts in Haunted Montana by Karen Stevens pp. 205-209.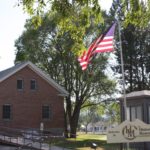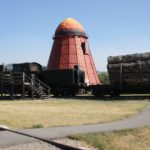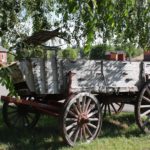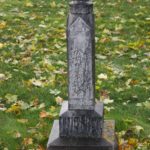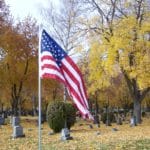 -Prescott School sits in the lower Rattlesnake Neighborhood at the base of Mount Jumbo.  In the late 1880's, this area was claimed by Missoula's Chinese population as a site for their graves.  Since then, the graves have been built on top of, so who knows what still lies beneath?  At one time, there was a cemetery in the upper Rattlesnake as well.  Documents point to its use as a burial for County Hospital/Poor House and County Pest House individuals.  Today, Rattlesnake school sits above this cemetery.  Even though most of the bodies were eventually moved to the Missoula City Cemetery, there are still rumors that the school is haunted.  You can read more about this topic in pamphlets provided to the public during Missoula's Stories and Stones event!
*Danger in Deer Lodge: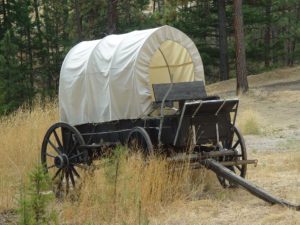 -For its size, Deer Lodge has to be one of the most haunted little towns in the West!  Numerous paranormal events at both The Old Prison and Grant-Kohrs Ranch National Historic Site continue to be discussed as well as actively investigated!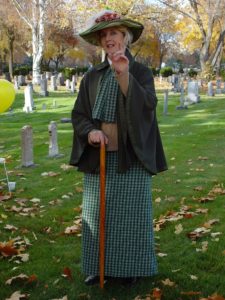 -The Old Prison is known for having many angry spirits, some of which have supposedly used their energy to provoke staff and even to personally harm researchers.  Tortured Souls Investigations is a paranormal research group based out of Missoula that has done extensive investigations at The Old Prison.  An old college friend of mine attended one of the research sessions and says he will never go back because of the things the group witnessed inside those prison walls!  More information on this subject can be found in Ghostly Tales from America's Jails, edited by Joan Upton Hall- pp. 191-198.

-On the other end of the spectrum (or spooktrum I should say) is Grant-Kohrs Ranch which is said to be haunted by several harmless ghosts who actually carry on with chores and watch over the house.  On occasion, long dead cowboys apparently walk the wooden floors, open grain bins and hold casual conversations.  In the ranch home itself, the scent of lavender often wafts through the house and Augusta Kohrs watches over her beloved piano.  Augusta was a very refined lady who loved classical music.  Anyone who attempts to play more modern music on her parlor piano receives an almost instantaneous sensation of ice cold hands.  What a practical way to get any pianist to stop playing, well done Mrs. Kohrs!

*Ghostly Garnet: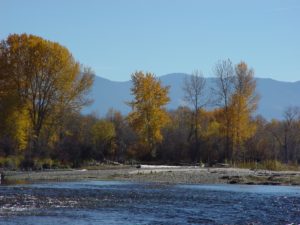 –To reach Garnet, a person has to climb about 3,000 feet in elevation.  There are two roads you can take, my favorite being the narrow, winding China Grade near Bearmouth.  I suppose I like to be reminded of the way the road earned its name.  Legend says that a Chinese miner stashed his gold under a tree in a five pound baking pan never to re-claim it.  Better still, I like to experience the steepness of the road itself.  Traveling a road like that in a stage coach would have been far more terrifying than any ghost story a person could dig up and yes, there have been a few close calls in earlier days.  In 1899, a stage carrying two ladies and a doctor slid more than 20 feet before coming to a stop.  The breaks on a horse-drawn coach are not always reliable as you can imagine.  In another instance, a body on its way to Deer Lodge for burial was lost out of its coffin.  The journey took place at night, therefore no one noticed the empty coffin until it was too late; some accounts say the body was never recovered!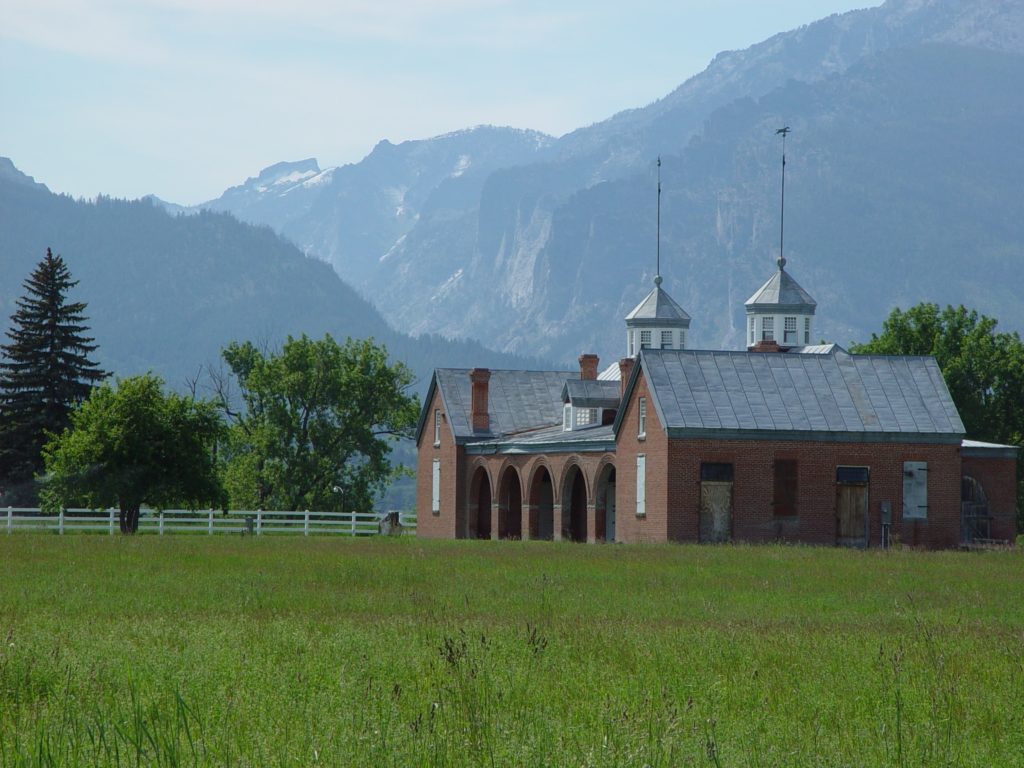 -Now if the road itself isn't creepy enough for you, then I'm sure you will enjoy hearing about a few of Garnet's well documented ghosts stories.  Of course, many people have never personally witnessed anything out of the ordinary at Garnet.  On the other hand, several reputable caretakers, a hand full of guests and at least one dog seem to have had some pretty extraordinary experiences.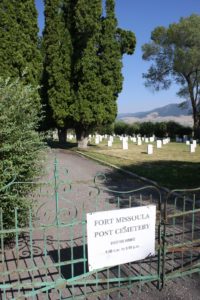 On several occasions, people have heard footsteps coming from the top floor of the old Well's Hotel.  Uproarious laughter, old time piano music and clinking glasses have come from Kelly's Saloon.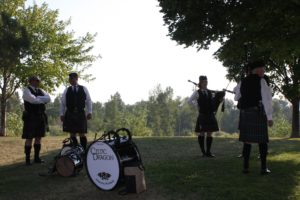 Some people have even seen figures walking in the town, only to disappear into nothingness.  Remember, Garnet is in a very remote location.  Many of these happenings have taken place during winter months when snow shoes, snowmobiles and cross-country skis are the only means of transportation.  You have to admit that piano music coming from a saloon that no longer has a piano in it is a pretty interesting mystery.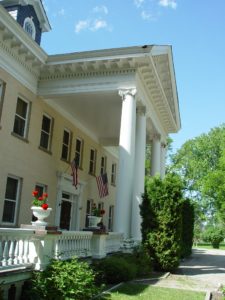 -In its hay day, Garnet did pretty well.  It was one of the last great placer discoveries in Montana and one of the richest, considering its size.  In one of the gulches, a gold nugget weighing 32 ounces was once found!  Garnet is actually named for the dark red, semi-precious stones found in the area, however silver and gold were the real sought after riches.  One of the explanations for Garnet's said hauntings is actually related to the area's geological wealth.  Kerry Moon was Garnet's caretaker during the mid 1970's.  One of his theories is that the quartz and other minerals, combined with long, metal shafts create a radio receiver type affect.  No matter what it is, both the history and the mystery behind Garnet make it one of the most fascinating ghost towns in Montana.
Directions: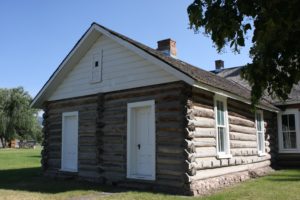 If you wish to have an interesting round trip, take I-90 east to the Bearmouth exit.  Continue driving east for another five and a half miles- just follow the signs.  On your return trip, take the road that comes out onto the Blackfoot Valley.  You cannot access Garnet by vehicle from January 1st-May 1st.  If you are interested in Garnet's Winter Cabin Rental Program call The Missoula branch of the BLM at 406-329-3914.
Bibliography:  Big Sky Ghosts Vol. II. by Debra D. Munn.  True Hauntings in Montana by D.F. Curran.  Ghosts of the Old West by Earl Murray.  Pamphlets from Garnet Preservation Society & the BLM.   Garnet Montana's Last Gold Camp pg 17 by Helen Hammond.  Roadside History of Montana pg. 202 by Don Spritzer.  Ghost Towns of Montana pg. 7  by Donald C. Miller- lost body account quoted from Shallow Diggin's by Jean Davis.  See additional recommendations from our library- end of this blog.
*Haunted Hamilton: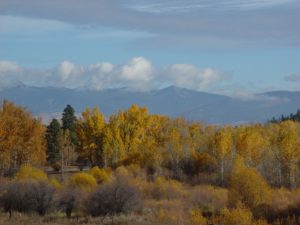 -Is Hamilton really haunted?  Come see for yourself while taking a ghost tour at the Old Courthouse Museum!  Don't forget to stop at the the Daly Mansion which lies between Corvallis and Hamilton.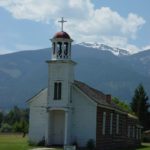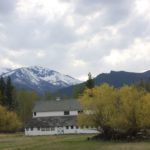 On your journey, you may wish to stop at one of the many local orchards to purchase some crisp Macintosh apples and mouth watering cider of your own!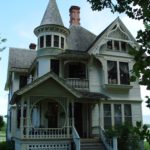 -Along the way, you might also enjoy taking in a few of the local haunts- especially in Stevensville!  (Fort Owen, St. Mary's Mission, Lee Metcalf Wildlife Refuge and more.)  A stop in Corvallis at the Brooks Victorian Christmas shop is fun as well.  Directions: Take Highway 93 South from Missoula/Lolo to Florence and then get on the Eastside Highway!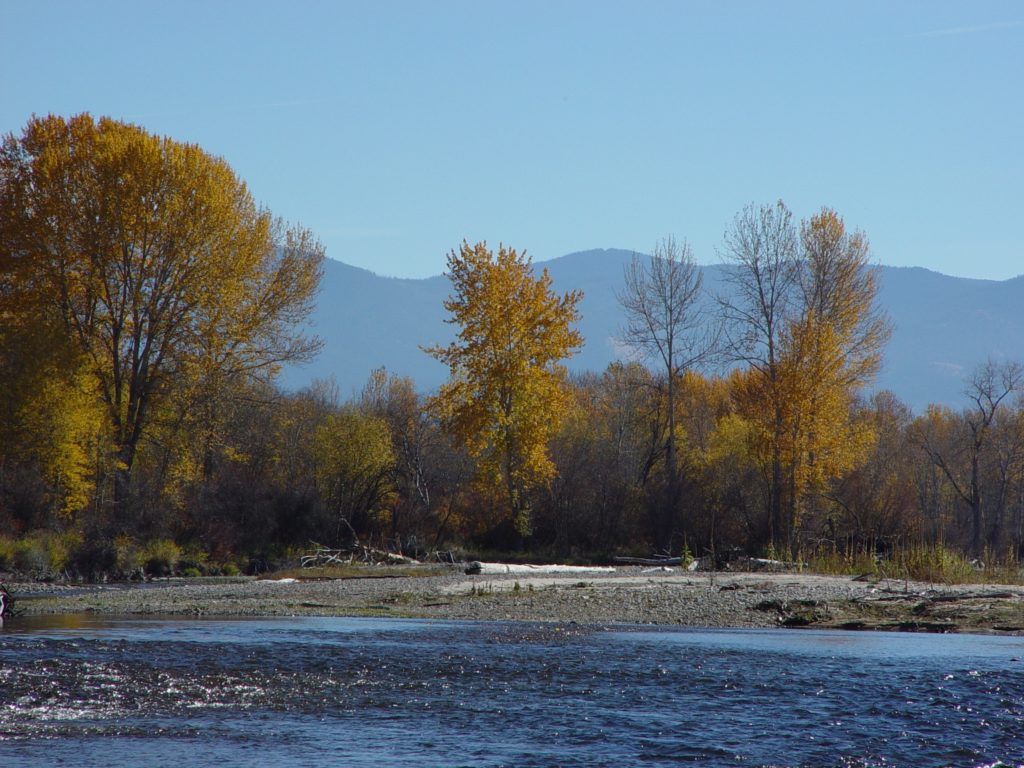 The trees along the Bitterroot River turn to gold in October, making this particular drive a truly spectacular one!  Make sure you at least take the Eastside Highway from Corvallis to Hamilton so you can stop and enjoy The Daly Mansion.  This summer home, of Copper King Marcus Daly, has lovely grounds to explore, including a cowboy bunk house and ice house.  Daly's race horses were kept just south of the mansion in a building that is now privately owned.  The beautiful stable, known as Tammany Castle, once had heated stalls that were lined with velvet!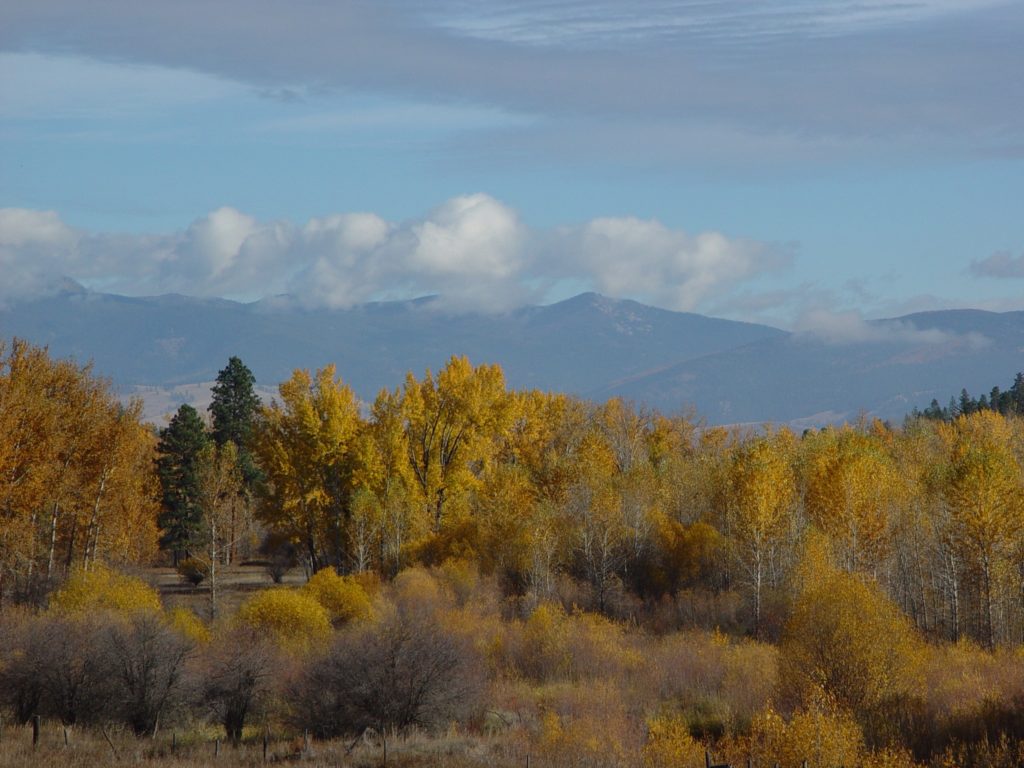 -If you tour the inside of the home, expect the unexpected!  Staff, renovators, summer tourists and school children have witnessed some pretty unusual things.  It is said that the ghost of Mrs. Daly still watches over the  beautiful 25 bedroom mansion.  The scent of roses and the image of Mrs. Daly herself have been documented.  Despite her benevolence, Mrs. Daly has not taken kindly to the re-positioning of some of her art work.  When the painting "Musicale" was moved by workers, the next morning it was found lying on the ground unharmed.  This happened on several occasions, therefore the painting was returned to its original place and has supposedly never fallen since.  *Haunted Montana by Karen Stevens.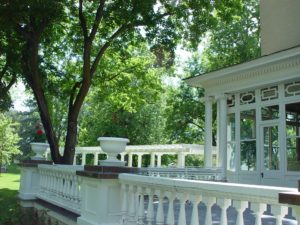 CONTACTING PARANORMAL RESEARCH GROUPS:

If you wish to learn more about the "science" of paranormal activity, there are several Montana based paranormal research groups  including Tortured Souls which is based out of Missoula.  Going on a real ghost hunt isn't for everyone, it takes a unique kind of courage whether you are a skeptic or a believer!  If you have any doubt, I say…  stick to books and only visit "dark" places during daylight hours!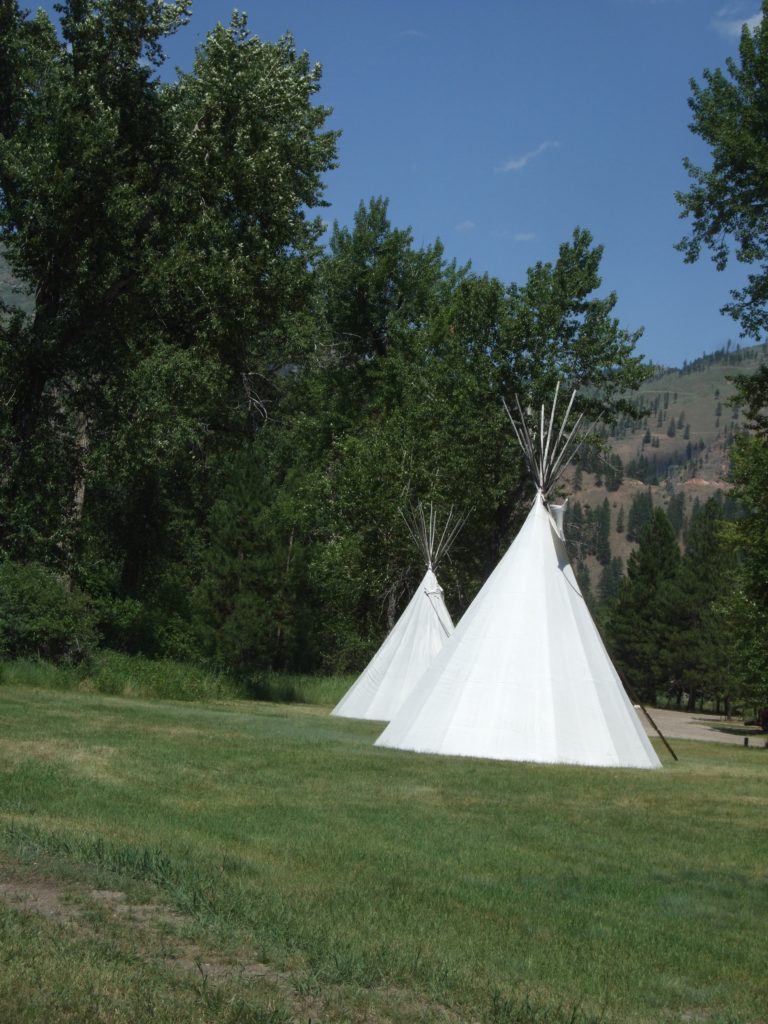 RECOMMENDED READING:
-There are many Montana towns that boast of boogie men, banshies and all things that GO BUMP IN THE NIGHT!  Are you are interested in learning more about some of Montana's mysterious moments?  If so, then dig into the following list of books.  Here at Blue Mountain B&B, we have all of these reading selections in our guest library for you to enjoy.  If you wish to add to your personal collection, some of these titles can be found in our Blue Mountain Wood Ducks and More Country Store.   The Missoula Book Exchange, Fact and Fiction and The University of Montana Book Store are all excellent places to purchase these titles as well!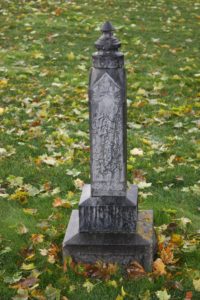 Ghost Tales:
History Books:
Garnet Montana's Last Gold Camp by Helen Hammond
Ghost Towns of Montana by Donald C. Miller
Roadside History of Montana by Don Spritzer
Montana Ghost Towns by Barbara Fifer
Montana Ghost Towns and Gold Camps by William W. Whitfield
Montana History Weekends by Dave Conklin
Many additional selections at the B&B- just ask!