The University of Montana, in September 1895, began serving as the center of public higher education for Western Montana. This is a world class university with talented faculty and motivated students striving to achieve their dreams.  The University of Montana provides life experience that shapes futures.  Higher education with a global impact.  Potential students, as well as their families, are welcome to stay at Blue Mountain Bed and Breakfast in Montana while they visit.
The University of Montana has open houses, called UM Days.  They are full-day events that include campus tours, student services presentations, a student panel, residence hall tours, lunch on campus and academic department meetings. UM Days are their most popular campus visit program for prospective students to experience campus.
UM Days provides prospective students and their families a unique opportunity to experience life at the University of Montana. A number of special events are scheduled during UM Days for participants to explore campus with other students. By attending UM Days, visitors will have the chance to take a guided tour of campus, view rooms in each of our residence halls, visit with faculty from your academic areas of interest, and hear from various student services on campus, including financial aid, residence life, and career services.
October 17
November 7
November 21
UM Days Tentative Schedule
The following is a tentative schedule for the next UM Days program:
8 a.m. – 9 a.m. – Check-in at University Center 3rd floor
8:15 a.m. – 9 a.m. – Campus Tour
9 a.m. – Welcome and Admissions Talk
10 a.m. – Academics Under the Big Sky
11 a.m. – Academic Department Open Houses
noon – 1 p.m. – Lunch in the Food Zoo
12:30 p.m. – 1 p.m. – Transfer Student Meeting
1 p.m. – 1:45 p.m. – Student Services Panel
1:45 p.m. – 2:30 p.m. – Current Student Panel
3 p.m. & 4 p.m. – Campus Tours
2:30 p.m. – 4:30 p.m. – Residence Hall Open Houses
3 p.m. – 5 p.m. – Check out

Others may be interested in coming onto the University of Montana campus for sports and entertainment.  See a game at Washington Grizzly Stadium (pictured below).  Go Grizzlies!  Cheered on by Monte the Mascot!


The Adams Center (pictured below) is now a hub for entertainment in Western Montana, from Grizzly Athletics and University of Montana events to meetings, conferences, trade shows, live theater and concerts.  Get tickets from GrizTix.


The University of Montana even had Paul McCartney perform live in concert at the Adams Center this summer!  Whether coming as a prospective student, sports spectator, or performance lover, the University of Montana is right here in Missoula.  Hosts Elaine and Brady welcome you to stay as guests.  Guests love their delicious gourmet breakfasts served fresh every morning.  Majestic views from every window.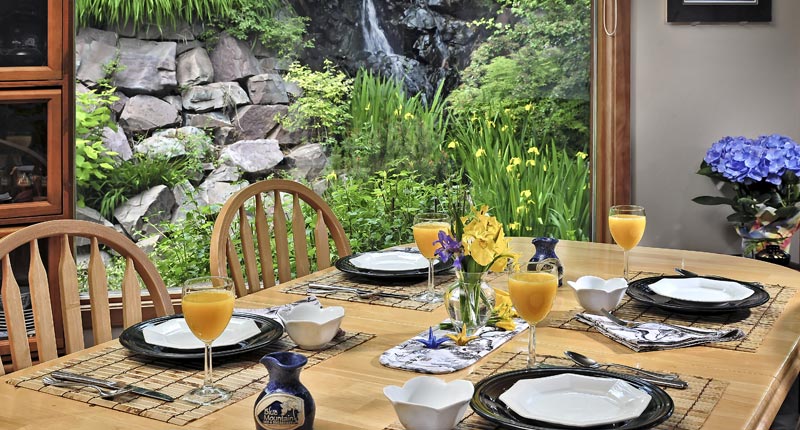 The photo above is by professional photographer Marcus Berg of Unique Angles Photography.  This blog post is by Kristi Dement of Bed and Breakfast Blogging.