Missoula music lovers often visit four popular local performance venues.  The Missoula, Montana music scene is thriving!  The Wilma has anchored the Missoula cultural and entertainment aspect for almost 100 years.  Constructed in 1921 as a vaudeville house, The Wilma has been utilized as a movie house for the majority of its history. In the 1980s, The Wilma began to once again host live entertainment.
In March of 2015, The Wilma was acquired by new ownership. The new owners, Nick and Robin Chehota, immediately commenced work on a major renovation and restoration of the historic theater, investing in entirely new infrastructure, renovated stage, modern catering operation, first class entertainer accommodations and one of the best sound systems in the Western United States. As a result of the remodel, The Wilma has become a state of the art facility within a spectacular historic building.
Where possible, Checota left some of the key elements original to the Wilma, including the massive Art Deco chandeliers hanging above the balcony. An artist also touched up the ornate French murals lining the walls, and many of the trimmings have been repainted in a gold-gray color palette that's characteristic of early 20th century theaters, Checota says.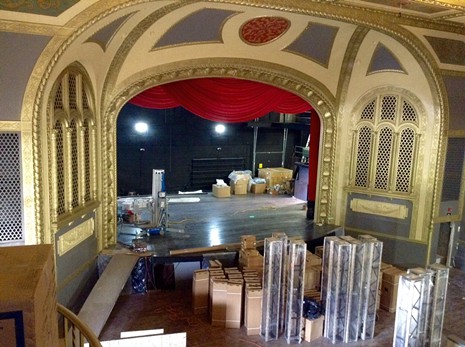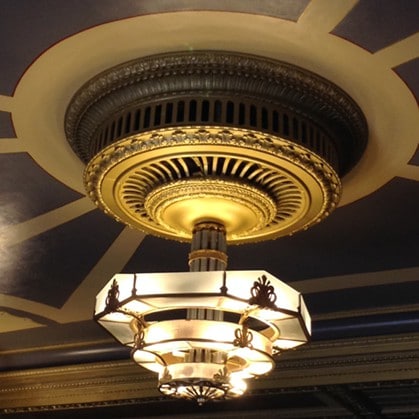 The new owner is particularly proud of the improvements that most visitors to the Wilma might not be able to see but will certainly hear, including a new sound system and acoustic enhancements. Sound-absorption panels are hidden in the walls to help reduce echoes, which were a relic of the pre-amplified days when theaters were designed to throw actors' voices as far as possible.
"It's going to be cool, it's going to attract bands," Checota says in an interview with Kattie Whittle from Missoula Independent. "There's a buzz already. I hear from agents, people are talking about what we're doing."
The Wilma hosts a free sneak peak event with music from Lil' Smokies and The Whizpops! on Friday, Oct. 2, followed by its sold-out grand reopening with My Morning Jacket on Oct. 5.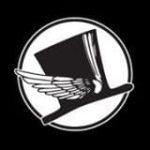 The owners of the Wilma also own the Top Hat Lounge, a 550 capacity room, one block from The Wilma.  This longtime watering hole turned Missoula concert mecca is a great place to find awesome music.  With state of the art sound and stage equipment, patrons can find food, drinks, and even a dance floor to help them enjoy a variety of shows.  It is a downtown hot spot where many local bands often play.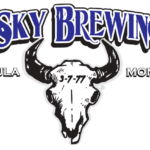 Big Sky Brewing has long been considered a perfect combination of beer and music.  This outdoor ampitheater hosts everyone from Michael Franti to The Decemberists.  They often give the proceeds of concert beer sales to local Missoula charities.  Their 2015 Summertime Concert series was a big success. 
Last, but certainly not least, is the Adams Center located on the University of Montana's campus right here in Missoula.  Famous performers like Miranda Lambert and Paul McCartney have performed here.  This is the perfect place to enjoy big names with thousands of your closest friends!  Friday Oct. 9, the Adams Center hosts the Newsboys starting at 7 pm.
Hosts Elaine and Brady Anderson-West welcome you to Missoula and their B&B guests experience scenic mountain views at their Blue Mountain Bed and Breakfast.  Their peaceful property borders the Bitterroot River and is next to the Lewis and Clark walking trail.  Music lovers have a variety of performance venues when they visit Missoula.