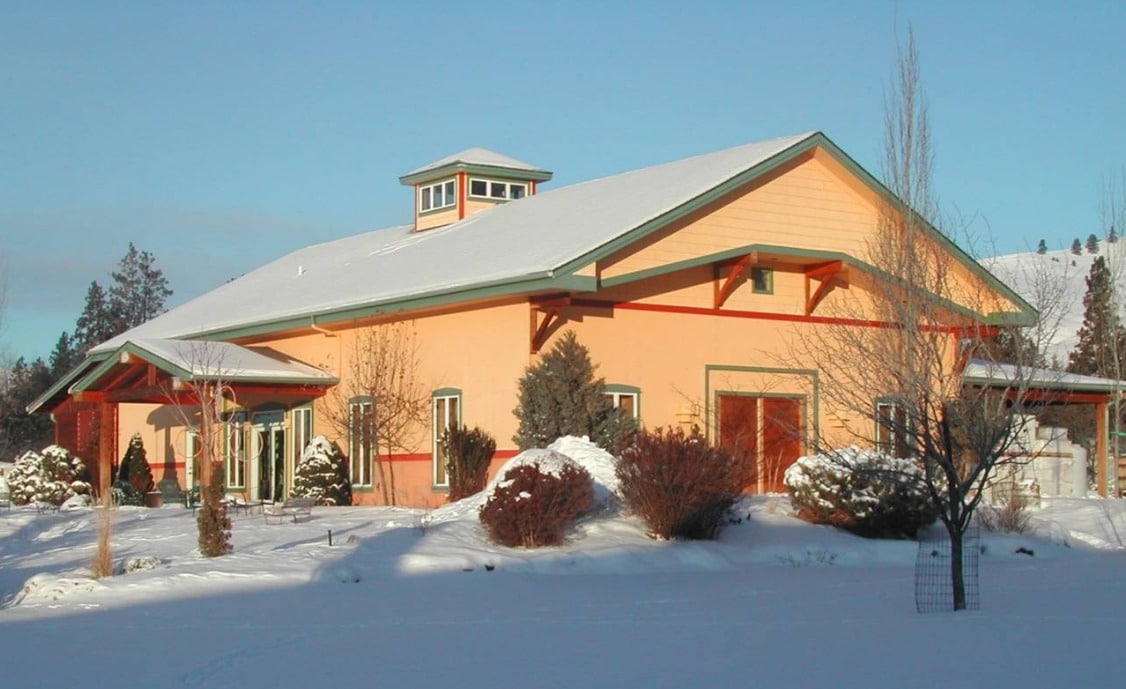 Ten Spoon Vineyard and Winery (pictured above) has been growing wine grapes in the Rattlesnake Valley since 1998 and making wine since 2003. By using solar power as well as locally grown fruit and grapes, they have shown a commitment to making unique wine styles in a sustainable manner.  All of their wines are certified organic with no added sulfites and "Made in Montana." Their tasting room, located at 4175 Rattlesnake Drive, is open November-March on Saturdays from 4-9pm and April-October: on Thursdays, Fridays and Saturdays, from 4-9 pm.  Call 406-549-8703.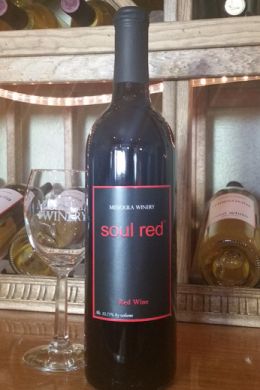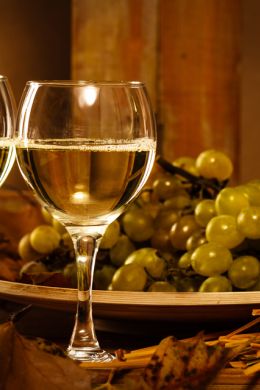 The Missoula Winery, located at 5646 W Harrier in Missoula, features two signature wines: their Soul Red (a lovely blend of Grenache and Tempranillo, a well rounded wine for all occasions) and their Missoula White (a wonderfully fruity white wine on the drier side, a blend of Sauvignon Blanc and Chenin Blanc).  They host unforgettable events and even have a wine club.  Call 406-830-3296.
Wanting to eat in a soothing wine bar atmosphere?  Some local Missoula restaurants can recommend the perfect meal to match the perfect bottle of wine:
At Red Bird, located at 11 N. Higgins Avenue Suite #100, you can either partake in the full dining experience with their fine dining section, or you can stick to something light at their wine bar. If you choose the bar, don't miss out on the delicious fondue – cheese or chocolate. Their restaurant hours are Tues-Sat from 5:00-9 ish and wine bar hours are Mon-Sat from 5:00-10 ish.  Contact: 406-549-2906.
New to Missoula, Plonk Wine, located at 322 N. Higgins Avenue, offers a great selection of fine wines as well as a full bar menu. For a lighter portion of food, try the chef's cheese board with your drinks. It comes with a variety of cheeses and fresh bread.  Their restaurant hours are Sun-Mon. from 4 pm to close and Tues.-Sat. 11:30 am to close.  Every night they serve food until midnight.  Contact: 406-926-1791.
If you just want to buy some local wines and you want to know where the best selections are, try some of these local Missoula spots: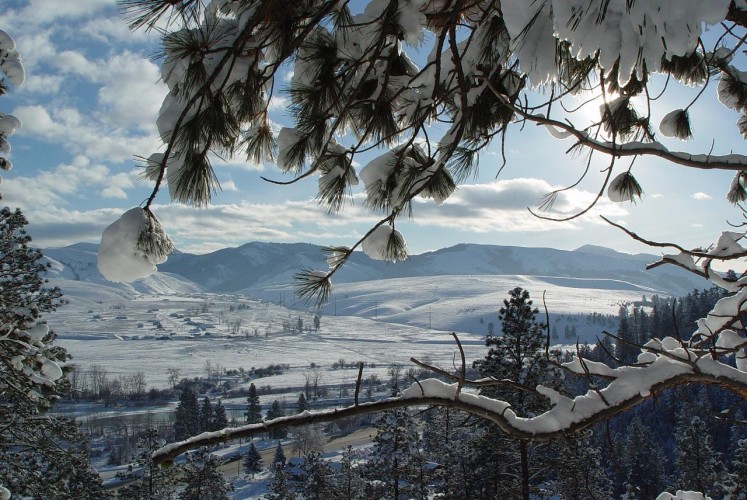 Looking for a relaxing stay in Missoula?  Blue Mountain Bed and Breakfast offers scenic views of majestic mountains and the gorgeous Bitterroot River.  Guests enjoy a gourmet breakfast each morning.  Hosts Elaine and Brady welcome you to stay at their lovely bed and breakfast inn.