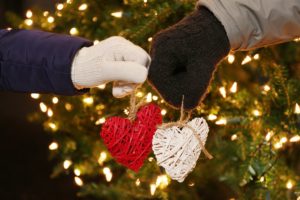 A romantic escape is what every couple really wants for the holidays. During this hectic time of year, it can be very hard to find time for just the two of you. The answer is to plan a romantic vacation. The Blue Mountain Lodge has everything needed for a private retreat. Nestled in a mountainside, all of our guest suites have beautiful views that include pine forests, the Bitterroot River, the valley below or our tranquil gardens. Relax in the comfort and luxury of our generous rooms, many with jetted tubs and private decks. Then wake up to an elegant breakfast that will have you ready for another day exploring Missoula. When you want to venture out, all of Missoula's dining, culture and nightlife are just a short drive away. Book a romantic vacation for two at the Blue Mountain Lodge today.

Spend a Romantic Day in Downtown Missoula
Missoula is a lively city with great options for a fun and romantic day. Cuddle up watching a movie or play at our local theaters. Stroll and hold hands while admiring the beautiful paintings and drawings at Missoula museums. However a couple's massage and spa treatment might be your idea of a perfect afternoon.
Find Missoula's talented acting community at the Missoula Community Theater, and at Hamilton's Players, Inc.. While indie movie fans must check out the Roxy Theater. The cultural scene continues at two excellent art museums. The Montana Museum of Art & Culture, has an extensive collection that includes Rembrandt to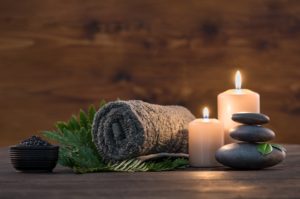 Warhol. The nearly 11,000 art treasures are found in a broad range of styles including European, American Impressionist, and contemporary Native American. While the Missoula Art Museum emphasizes contemporary Montana artists with their bold and compelling exhibits. In addition to new shows, their permanent collection has a large selection of Contemporary American Indian Art. After a day of art and entertainment, unwind at a calming spa. The Spa at the Peak, Carla Green Massage and Cedar Creek Salon and Day Spa all offer wonderful massages and spa treatments. What could be more romantic than ending the day with a candlelight couple's massage?
Romantic Missoula Dining and Nightlife
When your ready for a night out, Missoula has everything you need from great cocktails, intimate dining to live music. Begin the evening tasting a sample of locally crafted wines, beers or spirits. Then settle into a table for two at one of the many excellent restaurants and savor a delicious dinner. Top off the night listening to a talented local band.
Discover Montana Distillery in the historic district of Missoula. This Montana distillery has been around since Prohibition and they create their own vodka, gin,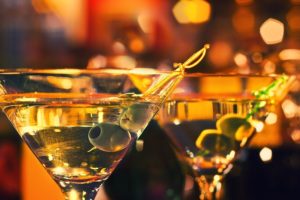 and whiskey today. It's a great place to settle in for a perfect made cocktail from a list of over 40 on their menu. While wine lovers should stop by Ten Spoon Vineyard & Winery for a flight of of wonderful blends at a picturesque location. However, beer is king in Missoula and there are countless craft breweries to sample and tour.
When you're ready for an exceptional meal in a romantic atmosphere, Missoula has many choices. A favorite for locals and visitors alike is Plonk with its romantic cocktail lounge and intimate space. More casual but also very classy is the James Bar. Here they've created a cool hangout serving upscale pub food. Feel like your dining in a mini castle at The Keep Restaurant with its unusual architecture and breathtaking panoramic views. If your craving fresh handmade pasta dishes try Caffe Dolce and pair it with a wonderful wine from their extensive list. Continue the evening at a music venue and check out a talented band or DJ. The Top Hat and Wilma Theater both offer an intimate music club experience. While Monk's also hosts bands in addition to dance parties.
Couples can design a romantic getaway in Missoula that's suits them perfectly. Spend the days lounging and soaking up the beautiful views from the Blue Mountain Lodge. Then explore Missoula's downtown for great culture, dining and entertainment. Plan your well deserved escape with us today!