Missoula is a hip and trendy town, often called the "best town" for one reason or another, not least of which are the many excellent Missoula restaurants that keep us well fed and satisfied.  Missoula has been rated one of the best towns for beer drinking, mountain biking, and recently, one of the ten best cities for singles. Add to this an incredible range of things to do in Missoula no matter the season, and is it any wonder we love living here?
Winter is a surprisingly great time to visit us at our Missoula Bed and Breakfast.  The crowds here aren't as busy as they are during the peak summer travel season, and there are still plenty of things to do in Missoula.  A town as diverse as this one truly does offer something for everyone. Whether you want to spend your time outside, at museums, drinking beer with friends, shopping, or eating great food at Missoula restaurants, there are plenty of reasons to make Missoula your next vacation destination.
When you do visit, there's nowhere better to stay than our Missoula Bed and Breakfast.  We offer incomparable lodging just outside of town. Book your room at our romantic Bed and Breakfast and explore the best Missoula has to offer.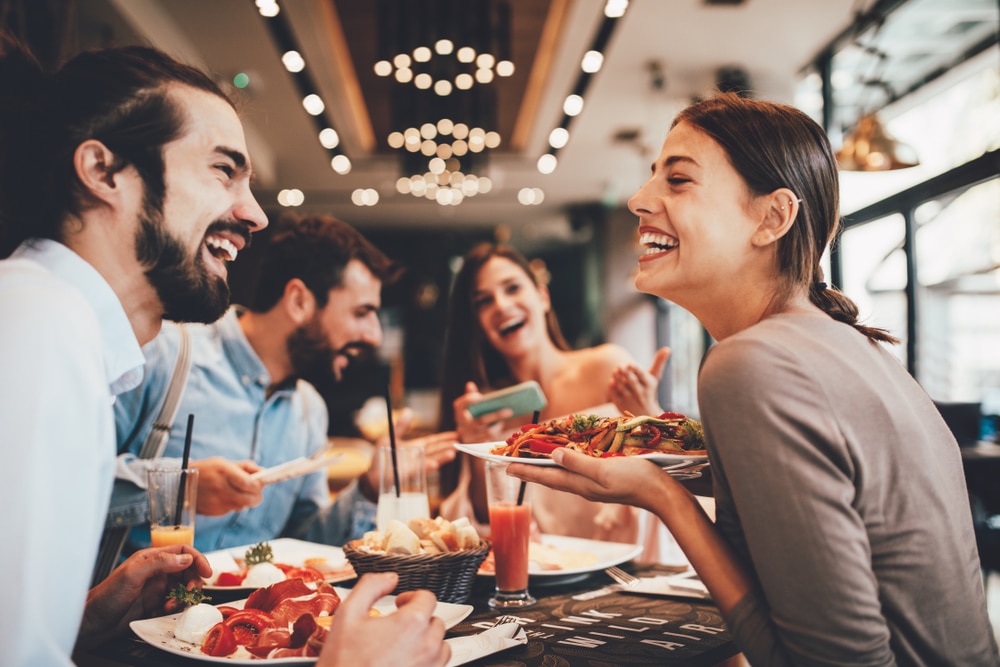 10 of the Best Missoula Restaurants
In Missoula, food is just another form of art. Missoula restaurants genuinely knock it out of the park, and this is an art form we can genuinely get behind.  After all, food is at the center of our daily lives and often the cornerstone of our best and longest-lasting memories.  Food is always an important consideration when it comes to traveling, too, as it's a great way to truly experience a more authentic side of whatever city you're visiting.
Missoula restaurants definitely won't disappoint and offer a great place to unwind after what's likely to be an exhilarating day in the outdoors. To make your food journey just a little bit easier, we've assembled a selection of some of the most unique and quintessential Missoula restaurants for you to try.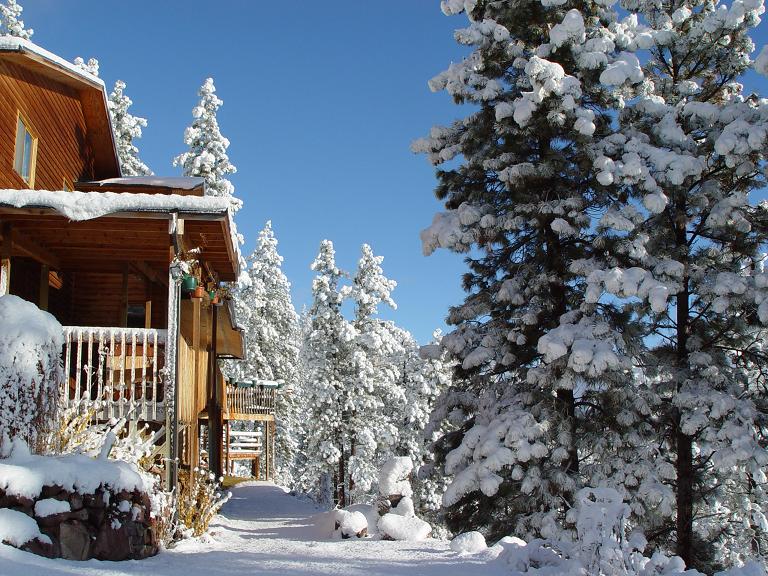 Stay at our Missoula Bed and Breakfast
After enjoying a fun day skiing, snowshoeing, snowmobiling, or visiting Missoula's museums, you'll be ready for a hearty meal.  None of these Missoula restaurants will disappoint and will give you just the right taste of authentic Missoula.  After your dinner, the comfortable accommodations at our Missoula Bed and Breakfast will be waiting.
Here, you'll enjoy a tranquil escape, overlooking Missoula's beautiful Bitterroot Valley. You aren't too far away from downtown Missoula, either, offering you the best of both worlds throughout your visit.  Add to this our exceptional hospitality, and you'll soon see why our Bed and Breakfast is one of the top choices for lodging in the area.
Whether located in the main house or the neighboring lodge, each of our guest rooms is outfitted with a beautifully crafted king or queen-sized bed with a down comforter and fine linens. In your private bathroom, you'll find a jetted tub and shower, along with a range of other high-end amenities.
As you get up the following day ready for a new adventure, we'll treat you to a delicious and hearty breakfast made from scratch right here at the Inn. You definitely won't leave our table hungry but instead fueled up for another unforgettable day in Montana. What are you waiting for? Sink your teeth into these delicious Missoula restaurants this winter.  Book your room with us today!