If you're looking for an epic destination for fishing, Missoula should be at the top of your list. Not only is the Missoula Montana fly fishing superior, but there are also excellent day trip options, like enjoying a bit of Flathead Lake fishing. Unlike some trout streams nearby, Flathead Lake fishing offers sport anglers the chance to go after a diverse range of fish, including the coveted lake trout.
Forbes Magazine once named Missoula one of the country's top ten fishing towns, which comes as no surprise to those familiar with this incredible area. There are a variety of clear, cold-water streams and rivers and plenty of lakes to choose from. With so many options within reach, including the great opportunities for Flathead Lake fishing, Missoula makes a fabulous home away from home this summer.
Speaking of home away from home, you won't find anything more relaxing or appealing as our Missoula Bed and Breakfast. Our quiet and peaceful Inn is just outside downtown Missoula, which means you'll be far enough from the town to enjoy a secluded mountain retreat but close enough to still enjoy all the great shopping, restaurants, and attractions in downtown Missoula. It's the perfect place to unwind and appreciate the magnificent nature surrounding us here in Missoula.
Some of the best Flathead Lake fishing is just 90 minutes from our Inn. Are you ready for an unforgettable fishing getaway? Book your room at our Missoula Bed and Breakfast today!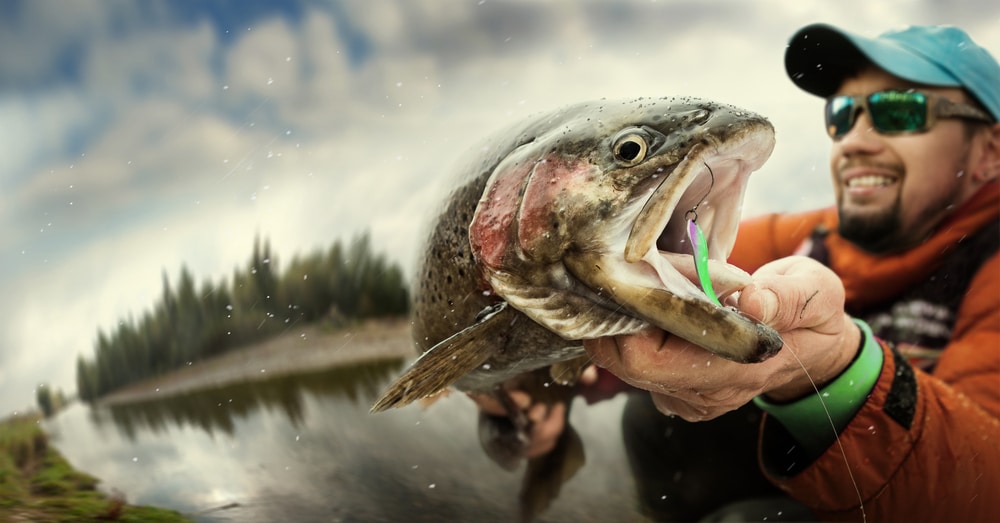 Summer is for Flathead Lake Fishing
Flathead Lake, located about 90 minutes north of Missoula, is the largest freshwater lake west of the Mississippi. It makes sense, then, that Flathead Lake fishing is also some of the best in the state! The lake is the remnant of a massive glacier known as Lake Missoula, and today offers some of the coldest, clearest waters in the state – it's the perfect water for those Flathead Lake fishing trips!
Flathead Lake fishing is pretty diverse – which is, in part, why it's so popular. There are more than 185 miles of shoreline to fish, and there are 13 public access points around the lake; perfect places to launch a boat and head out on a Flathead Lake fishing trip for the day. Flathead Lake fishing is rewarding for various reasons, not least of which is the breathtaking natural scenery. It's positively gorgeous here.
Even so, what people really come here for are the fish. Flathead Lake fishing is known to yield incredible results for anglers, including up to 3-foot-long lake trout. Though, Lake trout aren't the only things to be found in these cold waters. The lake is also an excellent habitat for pike, whitefish, rainbow trout, yellow perch, kokanee salmon, and bull trout. Though exceedingly rare, there have also been some white sturgeon caught on Flathead Lake fishing expeditions.
Flathead Lake fishing regulations are controlled by the Montana Fish Wildlife & Parks Service and the Confederated Salish and Kootenai Tribes. Proper permits are required to fish here, and it's imperative you follow the rules for catch and release and fishing limits. There are plenty of local shops where you can rent gear and boats, too, if you don't want to bring your own.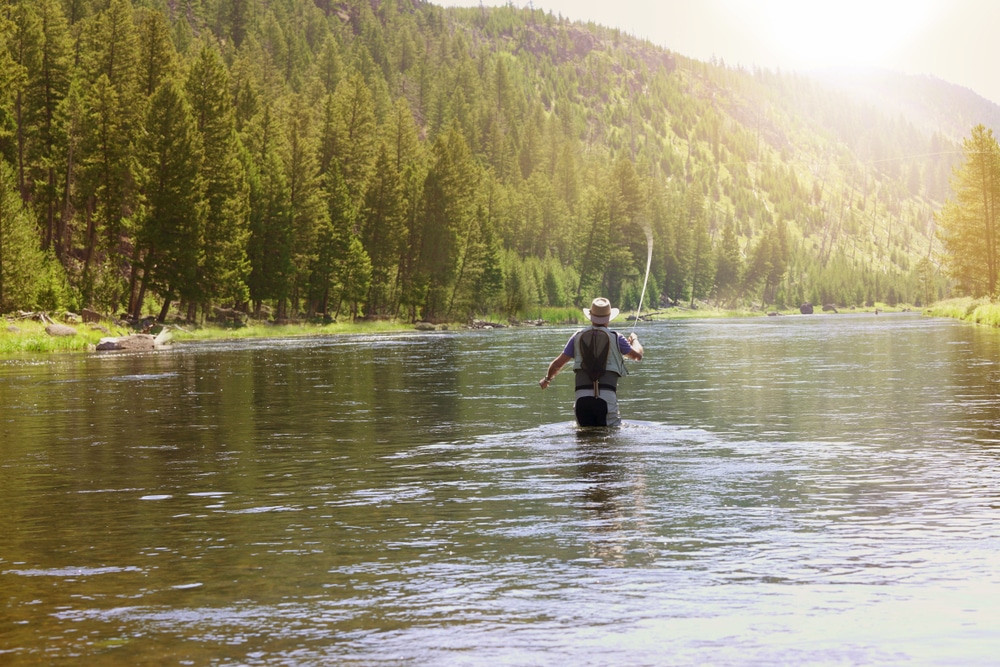 More Places for Montana Fly Fishing
Though Flathead Lake fishing is exquisite, you're also close to some of the best Montana fly fishing destinations. If you're looking to extend your fishing trip beyond just what you'll find on Flathead Lake, we have a few suggestions!
Missoula happens to have lots of prime locations for this active form of fishing. Beautiful rivers and tributaries cut through the landscape, and there is enough space to find your own slice of heaven. Here are the best Missoula Montana fly fishing spots near us.
If you are new to fly fishing and are curious to try it out, several places offer great Missoula Montana fly fishing. Blackfoot River Outfitters, Missoula on the Fly, and The Grizzly Hackle all provide gear and guides so you have the best fishing experience, whether it's on Flathead lake fishing for deep-water trout or fly fishing on various rivers and tributaries.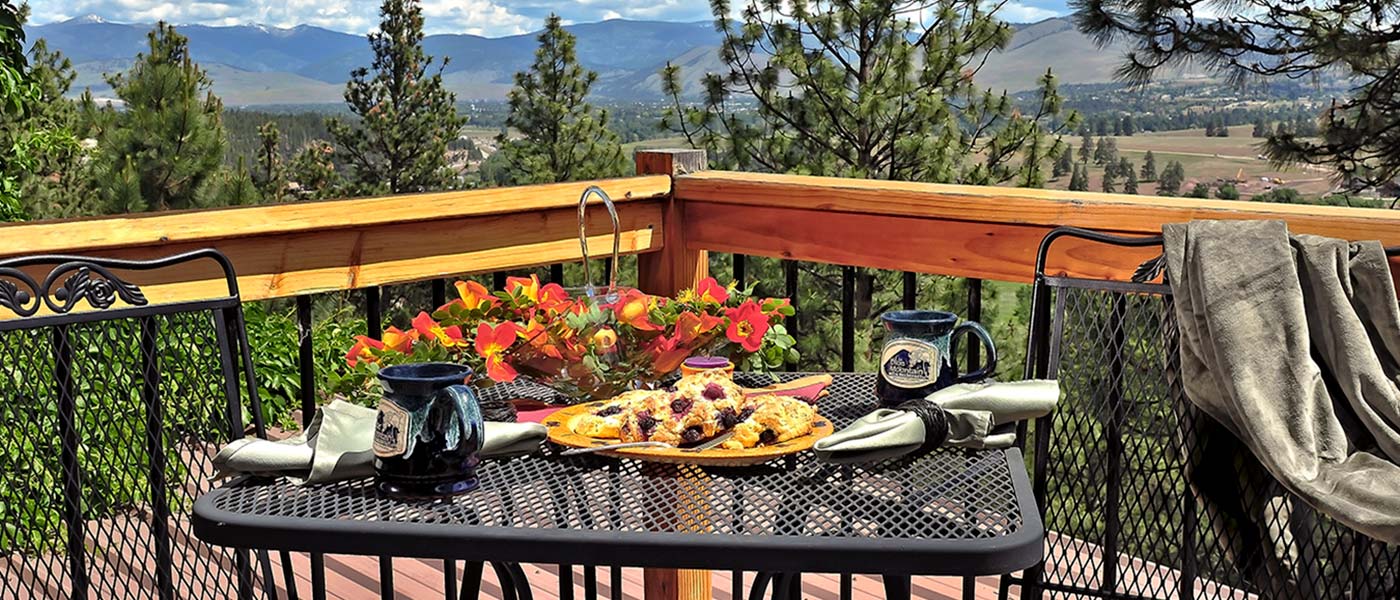 The Best Place to Stay in Missoula, Montana
From Flathead Lake fishing to fly fishing on the Clark River, we know you will have a spectacular summer here in Missoula. We also know you'll need a restful place to put your feet up at the end of the day! There's no better place to stay in Missoula than our Missoula Bed and Breakfast.
Our Missoula Bed and Breakfasts offers private guest rooms with your ultimate comfort in mind. Each room reflects the beauty of flora and fauna of the area. You'll feel you have stepped into your own mountain cabin here at our quiet and cozy Montana lodging. Rooms overlook the gardens, forest, surrounding mountains, and valley below.
The plush yet comfortable atmosphere lends itself perfectly to relaxation. You'll get a great night's sleep on your king or queen-size bed fitted with a down comforter and fine linens. Unwind in your jetted tub after a day of exploring the best fishing spots in and around Missoula. If you are ready for the perfect place to escape to in the mountains of Missoula, book your stay with us today!