Missoula is a great place to start if you have your sights set on thrilling whitewater adventures this year! Rafting trips to the Alberton Gorge, part of the Clark Fork River that runs through the heart of downtown Missoula, are an enjoyable way to cool off on a hot summer day. There are also trips through the Alberton Gorge that are a little less about adrenaline and more about the wildlife you'll see along the way.
Missoula is a fantastic place to spend some time this summer, no matter what you want to do. That is especially true when you stay at our Missoula Bed and Breakfast, nestled in the scenic countryside just outside of downtown Missoula.  Overlooking the Blue Mountain Valley, we offer guests a rustic yet upscale retreat away from the busy crowds of downtown. Spend your evenings under the dark Montana skies at night and wake up to the sounds of birds chirping in the morning.
After you've fueled up with a delicious multi-course breakfast, the day is yours for the taking. From one adventure to the next, Missoula has plenty to offer even the most discerning of travelers. Perhaps a trip down the Alberton Gorge is just what you're looking for this year?  Book a room at our Missoula Bed and Breakfast today!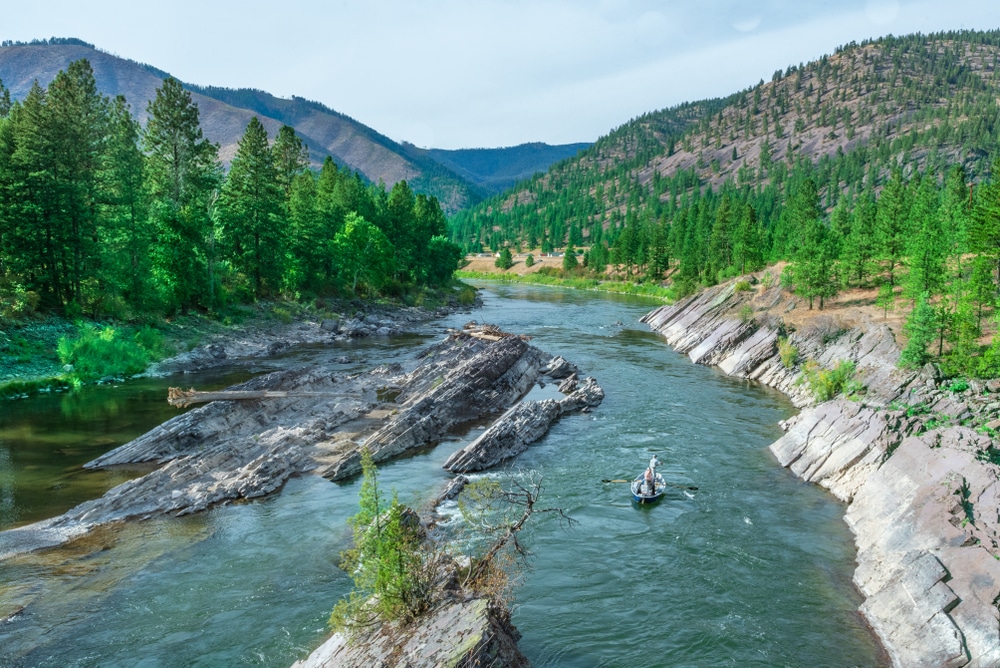 Alberton Gorge Rafting Trips
The Alberton Gorge is magnificent, and it just so happens to be one of the best destinations for whitewater rafting in Montana. The Alberton Gorge is a 10-mile stretch of Missoula's scenic Clark Fork River. Still, as opposed to the relatively flat and calm section that moves through town, the Alberton Gorge offers up steep canyon walls and roaring whitewater rapids.
Whitewater rafting through the Alberton Gorge is not only fun and beautiful, but it's a great way to keep cool on a hot summer day!  It doesn't take very long to get there, either, as it's just 46 miles away from downtown Missoula. Once you're on the water, you'll encounter Class II and III rapids throughout the Alberton Gorge, which isn't too much for beginners, and still offers plenty of challenges for experienced paddlers.
The best time of year to take an Alberton Gorge rafting trip is from late June through early August. Be on the lookout for bald eagles, osprey, and other local wildlife throughout your adventure. When you're done rafting, there are plenty of sandy beaches and calm waters for swimming, too! It also just so happens to be ane excellent destination for fly fishing in Montana!
Montana River Guides offers several tours, from your typical rafting trips to kayak and paddleboard adventures through the Alberton Gorge. If whitewater rafting isn't for you, but you still want to spend some time on the water looking at wildlife and enjoying the scenery, try one of their scenic guided trips instead. As you get later in the summer and the rapids get quieter, you can even enjoy calmer trips through the stunning Alberton Gorge!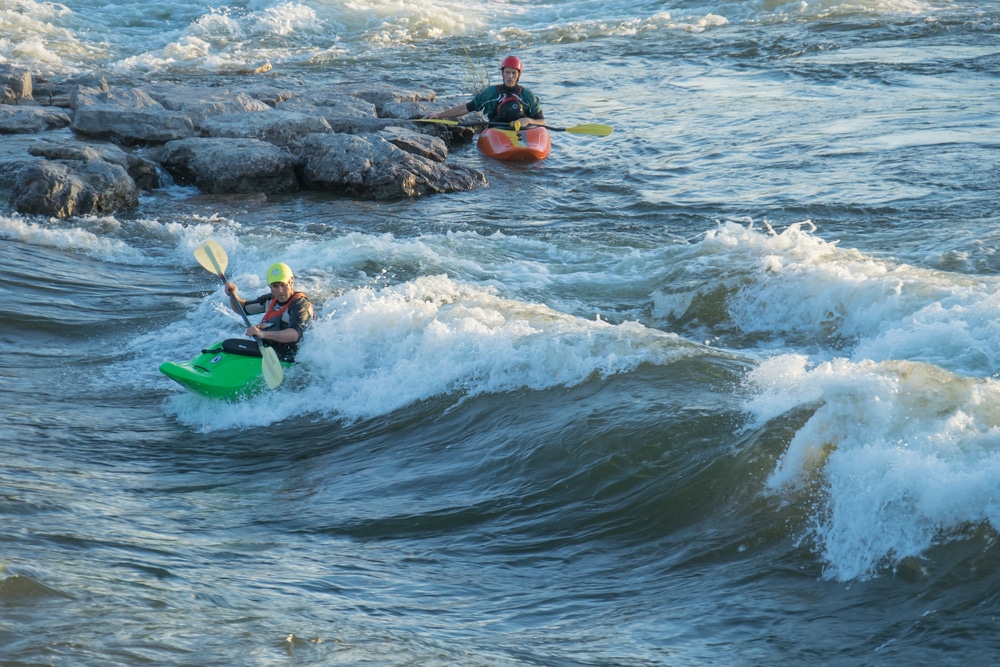 More Things to do in Missoula This Summer
As wonderful as it is rafting your way through the Alberton Gorge in the summer, it's just the start of what could (and should) be several days of fun, adventure, and great food and beer in Missoula! Missoula is set amidst some truly stunning scenery, and it just begs to be explored.  There are so many great things to do in Missoula in the summer – but it's not all about outdoor adventure.
There are plenty of festivals and ways to experience the arts and culture here.  As you prepare to plan your trip, here are some of our favorite things to do in Missoula this summer!
If any (or all) of this sounds like a great way to spend time this summer, book your room at our Missoula Bed and Breakfast today!