In and around Missoula, there is a growing trend of portable eateries like food trucks and carts.  These food unique food vendors are popping up around town at farmers markets, and local events such as Out to Lunch and Downtown ToNight. There is even a Food Truck Tuesday on the corner of Scott Street and Toole Avenue.
While some of the vendors are in a traditional Food truck set up, whereas others have transformed bikes, bbq pits, and carts into their own visions of mobile food.  The one-of-a-kind food trucks serve amazing food that is as diverse as the many cultural communities found within Missoula, Montana.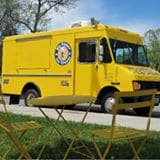 The Big Dipper Restaurant (located at 631 S Higgins Ave in Missoula) also has an ice cream food truck they named "Cone Boy."  They provide locally-made ice cream with a variety of tasty flavors like: vanilla, chocolate, huckleberry, coconut, white mint orea, mocha chip, strawberry, caradmom, El Salvador coffee, bubblegum, green tea, maple walnut, black licorice, Mexican chocolate, vanilla-Reese's, vanilla bean, and espresso Heath.  The truck visits Downtown ToNight, Out To Lunch, and Tuesday Food Pod on Scott and Toole Street.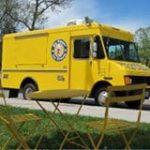 The Clove Cart Pizza Peddlers provide regular and specialty pizzas made from scratch and baked in an onsite, wood-fired oven.  Their simply incredible menu reflects the abundance of produce Montana has to offer. Their oven cooks between 600-700 degrees and is big enough to cook two pizzas a time. Their food truck visits Downtown ToNight, Out To Lunch, and Clark Fork Market.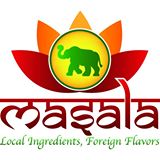 The Masala Food Cart offers savory Eastern Indian dishes.  Fresh local produce and meat from local ranchers are turned into authentic Indian curries, chutneys, and pickles.  Food truck stops include Dowtown ToNight and Out To Lunch.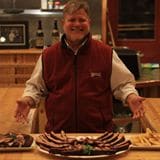 The Kind Swine BBQ food truck makes authentic Kansas City style BBQ.  They can be found at Draught Works Brewery in Missoula.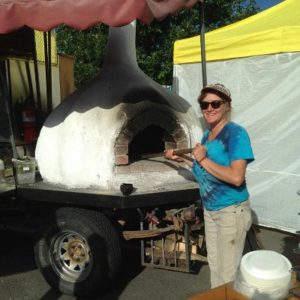 The El Cazador Taco Truck serves authentic, made-to-order Mexican food. Not only do they cater events, but they can be found in Downtown Missoula, Out To Lunch, and Downtown ToNight.  They also have a restaurant location at 101 S Higgins Ave in Missoula.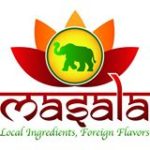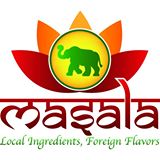 Mishky's Food Truck serves fresh, handmade pizzas and tacos.  They can be found at Draught Works Brewery, Lennox Craftsmen Shop, and Downtown Missoula.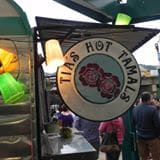 Tia's Hot Tamales offers home-cooked authentic Mexican dishes to-go.  See them at Downtown ToNight and W. Front Street in Missoula, Montana.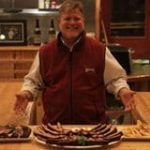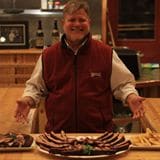 The Galloping Griz Food Truck serves a wide-range of street foods on University of Montana campus as well as Out To Lunch.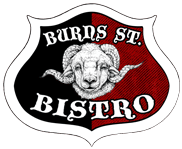 The Beastro Wagon (Burns Street Bistro Catering) offers slow-cooked meats and creative, classic sides that combine quality local ingredients with flavors from around the world. Find them at Draught Works Brewery and Burns Street in Missoula, Montana.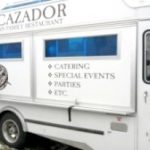 The Wild Weenie Food Truck makes street dogs, pulled-pork sandwiches, and veggie dogs served with a variety of fresh fixings. Food truck found at Front and Higgins, Main and Higgins, and 111 W. Broadway Street in Missoula, Montana.
Guests of Blue Mountain Bed and Breakfast, in Missoula, Montana, will enjoy fresh gourmet breakfasts each morning.  Experience beautiful blue skies and peaceful mountain views all around. When you are out and about, try some delicious food from these Missoula food trucks.
Written by Kristi Dement of Bed and Breakfast Blogging