Missoula Grizzlies Football at the University of Montana is incredibly fun to watch in person.  Blue Mountain Bed and Breakfast of Missoula, Montana loves hosting sports fans.  Did you know that Missoula can claim several famous football players?
John Elway  Pro Football Hall of Fame Quarterback  (resident of Missoula)
"Wild Bill" Kelly  Member of College Football Hall of Fame  (raised in Missoula)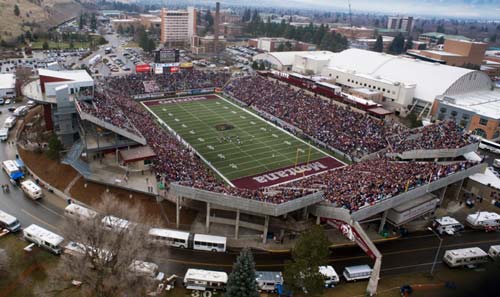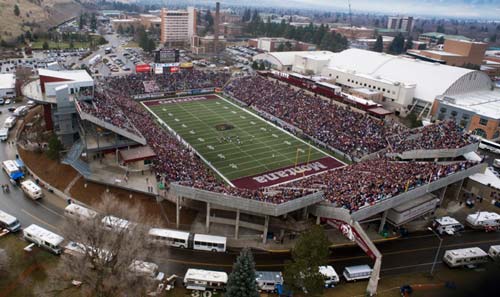 Played College Football for the University of Montana and then made the NFL:
Colt Anderson, Philadelphia Eagles Safety
Doug Betters, Miami Dolphins defensive end
Kroy Biermann, Atlanta Falcons defensive end
Guy Bingham, New York Jets Center
Dan Carpenter, Buffalo Bills placekicker
Scott Curry, Green Bay Packers offensive line
Barry Darrow, Cleveland Browns offensive tackle
Terry Dillon, Minnesota Vikings defensive back
Aldo Forte, Chicago Bears offensive tackle
Scott Gragg, New York Giants offensive tackle
Tim Hauck, Green Bay Packers safety
Lex Hilliard, Miami Dolphins running back
Trumaine Johnson, St. Louis Rams cornerback
Mike Lazetich, St. Louis Rams offensive guard
Marc Mariani, Tennessee Titans wide receiver, selected for 2011 Pro Bowl as a return specialist for AFC setting two records
Marty Mornhinweg, Philadelphia Eagles assistant head coach and offensive coordinator
Dallas Neil, Atlanta Falcons special teams
Milt Popovich, Chicago Cardinals halfback
Cory Procter, Miami Dolphins guard
Chase Reynolds, St. Louis Rams running back
Brian Salonen, Dallas Cowboys tight end
Shann Schillinger, Atlanta Falcons safety
Kirk Scrafford, Cincinatti Bengals offensive lineman
Mickey Sutton, St. Louis Rams, cornerback
Mike Tilleman, New Orleans Saints defensive tackle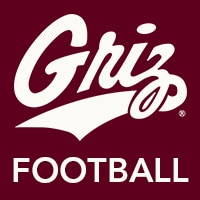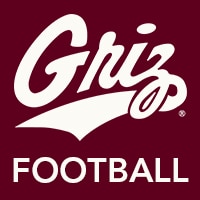 The University of Montana Grizzlies currently are 5-4 in wins to losses.  Their final home game in the regular college football season is on Nov. 14 when they play against Eastern Washington at 1:30pm.  Click to get tickets to that game on the University of Montana campus.  Their final regular season game on Nov. 21 is an away game against arch rival Montana State in Bozeman, Montana at noon.  Hosts Brady and Elaine Anderson-Wood welcome you to enjoy your own Blue Mountain Experience in Missoula.