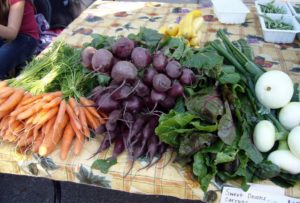 The old adage "The Locals Know Best" is never more true than when on vacation. One of the best parts about visiting someplace new is learning what the locals like to do, eating the way the locals do, and enjoying the same activities.  Only then do you leave having tasted the true "flavor" of any particular destination.  The Bed and Breakfast experience can be immersive travel at it's best.  What better way to experience what daily life is like in Missoula than to stay with a local host?  At the Blue Mountain Bed and Breakfast, we take pride in the beautiful city we live in, and love to share it with our extended travel family.  Of our many favorite places to send people who want to experience what it means to live like a Missoulian, the Missoula markets top the list.  Book your relaxing mountain retreat at our Missoula Inn, then head to the markets and learn to eat–or drink–like a local.
Missoula Markets
Outdoor markets as a whole are a one of the best ways to get a feel for a new city or town, and to explore the variety of food, arts and culture offered there.  In total, there are three of these outdoor markets in Missoula, and they are nothing short of spectacular.  In fact, the Missoula markets have ranked as one of the top 10 outdoors markets in the west by Sunset Magazine.  The original Missoula Farmers Market, open on Saturdays and Tuesdays at Circle Square at the north end of Higgins Street, has been operating since 1972.  This market features over 100 local vendors offering fresh local produce, flowers, baked goods and coffee. The Clark Fork Market, located under the Higgins Street Bridge, is open on Saturdays and boasts locally-produced meat, dairy products, fruits, veggies, flowers, baked goods, live music, and coffee.  There are even vendors who dish up breakfast and lunch, making this a perfect place to kick off your Saturdays in Missoula.  If you're looking for a market filled with arts and crafts, then head to the Missoula Saturday Market on East Pine Street, where you'll find photography, jewelry, clothing, soap, glass art, and various other hand-made items.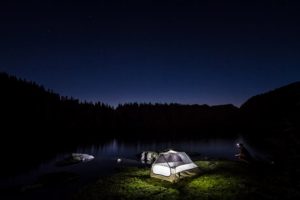 All three of the Missoula markets are within walking distance of each other, meaning you can browse from one market to the next in search of Missoulian delicacies.  A specialty item worth stopping for are the Lifeline Farm Cheese Curds found at the Clark Fork Market.  They come in a variety of flavors, and are the perfect snack to fuel your afternoon activities.  If you're looking for some of Montana's best produce, don't miss the dixon melons and morel mushrooms. Dixon Melons, grown at a small family farm just north of Missoula, will hit the stalls at the Missoula Farmers Market later this summer, but the prized morel's are available starting now.  You can also find huckleberries at the Missoula Markets later this summer, all without the grueling hike into the mountains that is usually required.  By now, your mouth should be watering at the mere thought of the delicacies found around town at the Missoula Markets. Book your stay with us this spring and summer, and experience a Saturday like the locals do.