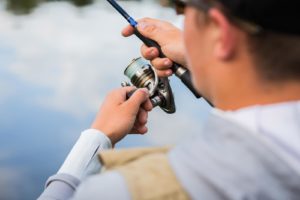 Are you into trying new things and want to go on exciting adventures?  Then Missoula is the destination for you!  Whether your adventure is a simple hiking trip into the wilderness, or something a bit more extreme and adrenaline-fueled, you will definitely find what you're looking for here.  When you're done with your adventures for the day, Missoula's a great place to relax.  Missoula's reputation as a hip and trendy, yet laid back destination, is perfect for adventurous couples and thrill-seekers alike.  Unwind with a delicious, cold craft beer, enjoy a locally-sourced meal, or take in some vibrant and local live music.  When it's time to rest and prepare for your next adventure, the Blue Mountain Bed and Breakfast offers the finest accommodations in Missoula.  Book your stay with us today!  
Pick Your Adventures
Located in Montana'sNorthern Rockies, Missoula has earned it's reputation a popular destination for outdoor enthusiasts.  Our resplendent natural beauty is a major attraction, and provides the perfect backdrop for your vacation to our beautiful corner of the world.  Whether you're into silent sports like birding, fishing, and hiking, or something a little more adventurous like biking or rafting, we have some suggestions on how to best enjoy Missoula.  Use this as a starting point as you plan your next adventures.
The best way to enjoy these incredible adventures in Missoula is with an experienced outfitter.  Destination Missoula has a comprehensive listing of the best outfitters in the area.  Once you've decided what it is you want to do, book your room at our Missoula Bed and Breakfast today.