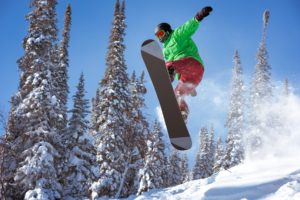 Wintry weather is certainly on the horizon in Missoula, which is good news for skiers and snowboarders in the area. Missoula is a vibrant destination during the winter months, with a variety of outdoor recreation to enjoy. Ski season is finally here, and this year is looking to be another excellent season of skiing in Montana. Our romantic Bed and Breakfast, situated just outside of beautiful downtown Missoula, is the perfect place to unwind after a long, cold day in the mountains.  Plan some winter adventures into your busy schedule, and make Blue Mountain Bed and Breakfast part of that tradition!  Book your stay with us today.
Missoula's Top Skiing Destinations
As you may imagine, there are so many choices when it comes to finding snow to play in near Missoula. Alpine skiers and snowboarders have plenty to choose from. All ages and abilities will be able to get out and have some fun! Downhill skiers and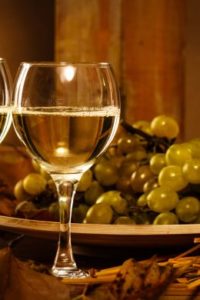 snowboarders will be overwhelmed with the options available to them in the greater Missoula Area.  The most popular place is Missoula's own Snowbowl, which features 2,600 vertical feet and just over 900 acres of skiable terrain.  It's not quite open for the season yet, but operators are expecting to open to the public by December 8th.
Other popular ski destinations include Discovery Ski Area, Blacktail Mountain, Lookout Pass and Lost Trail Powder Mountain.  If you still need more, try the 250 miles of groomed, connecting trails in the Lolo and Clearwater National Forest, the 230 miles of trails at Seeley Lake, or the trails in Garnet, Haugan, or the Mission Mountains.
There are also a lot of places for Nordic, or cross-country skiing, in the Wausau area, but that deserves its own blog post.  Stay tuned next month, and learn how to join in on this incredible Wisconsin tradition!
When you're done playing in the snow and ready for a little down time, our Inn will be here waiting. We are conveniently located near downtown Missoula, and all of the restaurants and breweries you'll need to relax and refuel for the next day.  Book your stay at our Montana Bed and Breakfast, and experience these extraordinary winter activities for yourself!