The fine art in Missoula reflects the natural beauty of the surrounding region. And now is the time to plan a getaway to Missoula to admire the landscape. Catch the end of the magical, snowy season or the beginning of our beautiful, brilliant Spring. After a day of skiing, snowshoeing or hiking, explore Missoula's charming downtown. Spend an afternoon strolling through the Missoula Art Museum and the many fine art galleries. Then top off the perfect evening at an excellent restaurant.
The Blue Mountain Bed and Breakfast is nestled in the mountains, with amazing views of the Bitterroot River. However our lovely secluded retreat is only a short drive to lively Missoula. Reserve your relaxing escape with us and enjoy the stunning outdoors, in addition to our inspiring arts community.

Exhibits at the Missoula Art Museum
The Missoula Art Museum (MAM) is located in the heart of the city's historic downtown. And admission is always free. Founded in 1975, this contemporary art museum has eight exhibition spaces, a library and education center. They have an extensive permanent collection, while frequently rotating in new acquisitions. The collection focuses on contemporary Montana artists, especially Native Americans. They also have special exhibits, including group shows, artists in residence and retrospectives. This keeps each visit to the MAM fresh and exciting. Here is a sample of the current exhibits on display: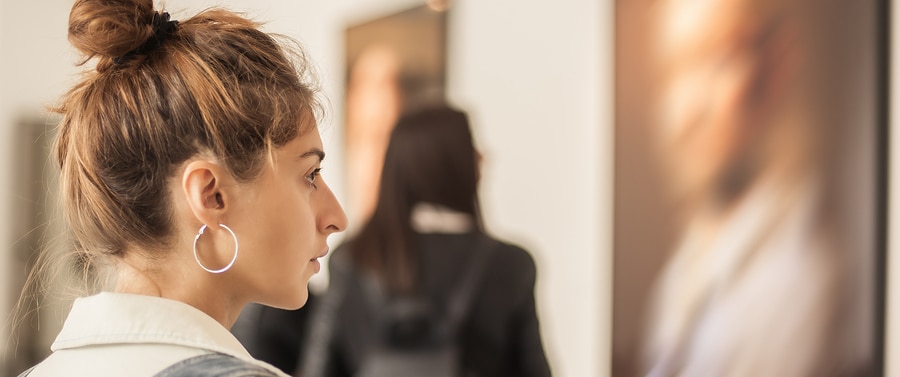 Slow View – Guests are invited to take their time while reflecting on each piece. MAM will also host a discussion of the works on April 14th, which is International Slow Art Day.
Miriam Schapiro: Anonymous Was a Woman – A former MAM artist in residence returns with etchings that honor women in the craft—arts. The exhibits celebrates handmade items—such as bonnets, doilies and antimacassars and elevates them to the fine arts status they deserve.
Joseph Baraz: Totems and Stelae – A fascinating collection of expressionistic pieces that combine painting and sculpture, using traditional materials and found objects.
Additional shows include work from talented, local high school artists and a group show from the printmaking artists in residence sponsored by the Andy Warhol Foundation. They also hold fun workshops and art classes that anyone can join. Expand your own creativity with artist talks and guided tours.
Missoula's Art Galleries
Every first Friday of the month Missoula's downtown transforms into a party celebrating the arts. Galleries, coffee shops and restaurants join together to support and show off our talented local artists. Many locations offer food, wine and host live music while art lovers admire handmade arts and crafts. There is something for all budgets and tastes. Take home a painting, print, a piece of jewelry or pottery. Check out a few of the diverse galleries to visit:
You will be surrounded by beauty while staying at our picturesque Blue Mountain Bed and Breakfast. The sweeping views seen from our multi-level decks, in addition to the elegant guest rooms, are breathtaking. Guests can also take a piece of Montana home with then, crafted by the hands of a local artist. Book a room with us today and experience the beauty of Missoula.