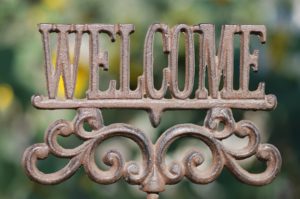 Don't consider an Airbnb Missoula rental when a professionally run bed and breakfast offers so much more on your Montana vacation. At Blue Mountain Bed and Breakfast, guests are warmly greeted at the door by their hosts, Brady and Elaine Anderson-Wood. Their passion and attention to detail cannot be matched by a faceless contact through an Airbnb Missoula rental. The innkeepers are dedicated to making their guests feel relaxed and pampered throughout their stay. Also, as Montana locals, they know all the best kept secrets in and around Missoula. Experience your very best vacation, customized to your interests with activity recommendations from the hosts. 
Why cook on your vacation? An Airbnb Missoula rental doesn't offer gourmet breakfasts every morning served with freshly brewed coffee. Guests at Blue Mountain Bed and Breakfast enjoy homemade and creative meals with stunning valley and mountain views. Lastly, our inn offers a peace of mind that no Airbnb Missoula rental could. The Blue Mountain B&B is a member of The Montana Bed and Breakfast Association.  Enjoy a worry-free vacation at an excellent bed and breakfast run by professional innkeepers. Reserve your elegant suite at the Blue Mountain Bed and Breakfast and experience a perfect Missoula getaway. 

5 Reasons a Bed and Breakfast is Better than an Airbnb Missoula Rental
Your Blue Mountain Bed and Breakfast hosts love meeting new people and helping them have the very best Missoula vacations. Choose a wonderful vacation experience that you can count on and book your Montana getaway today. You'll leave with fond memories and feeling relaxed and refreshed!