This spring season you may find yourself needing a place to get away from it all. Our Missoula Bed and Breakfast is just the place you're searching for. Blue Mountain Bed and Breakfast is set up to be your tranquil mountain retreat. Located just outside of Missoula, we offer a peaceful view of the Bitterroot River from above as well as the beautiful Missoula Valley.  Our secluded location on 20 acres of wildlife habitat is the perfect sanctuary. If you are looking for the best place to distance yourself away from everything, book your room at our Missoula Bed and Breakfast today!
3 Fantastic Reasons to getaway to our Missoula Bed and Breakfast
Sometimes life seems overwhelming and you feel like you want to escape in order to recharge your battery. A change of scenery is a nice way to reset so as to come back stronger and more resilient. At our Missoula Bed and Breakfast, you'll find a multitude of ways to unwind your mind. Here are 3 reasons why our Missoula Inn is the best place to get away and distance yourself from the world.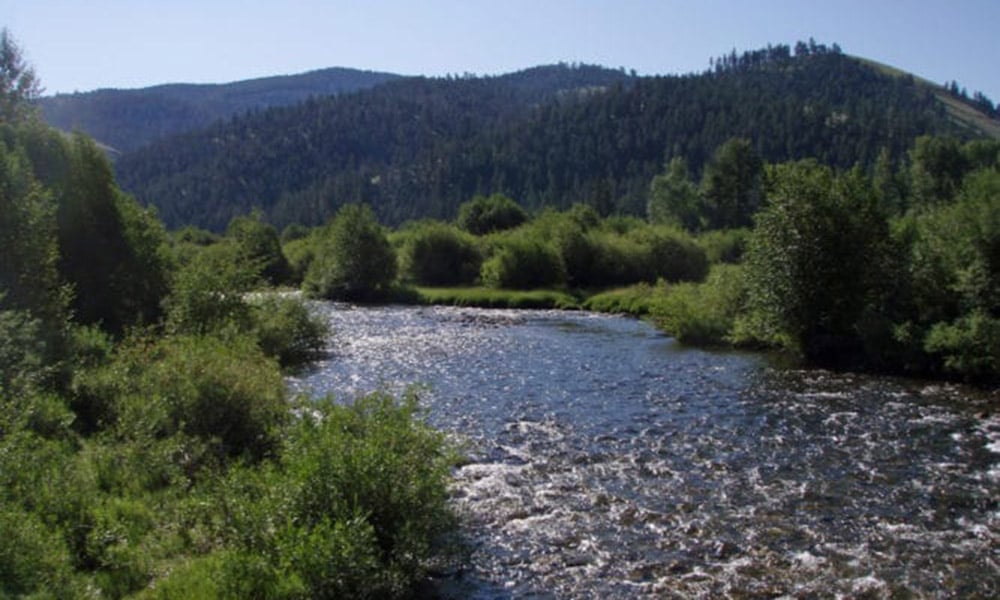 At Blue Mountain Bed and Breakfast, our remote location just outside of Missoula creates an atmosphere of solitude where you can quiet the mind and refocus on what is important. There are many ways to enjoy your stay without ever having to leave. Wander around our 20 acres of wildlife habitat while birdwatching and looking out for blooming spring flowers. Take a picnic down to our onsite picnic spot. Play a game in our recreation room. Curl up with a good book in the garden. Meditate. This place is the definition of self-care at a time when it is needed most.
Open spaces are especially important for the well-being of the mind and body and our Inn just happens to be located near both the open and green spaces of the city of Missoula as well as the vast expanses of several nearby National Recreation areas and wildernesses. There is an abundance of space in Missoula with 550 acres of city parkland. The town's Department of Parks and Recreation declared the power of parks as an essential resource for health and wellness. There are biking trails, hiking and walking trails to explore.
Our guest suites offer the ultimate opportunity for rejuvenation during these times. At our Missoula Bed and Breakfast, you can relax by taking a dip in your jacuzzi bath and let the stress melt away. It's easy to stay in when you have a beautiful view of gardens, forests, and mountains right outside your window. Find a good book to read, and unwind in luxury and comfort.
If you want to get outside the city limits there are a plethora of places to explore within the Lolo National Forest. The Blue Mountain Recreation Area is 4,900 acres with 41 miles of trails. On many of these trails, you'll follow the Bitterroot River, get up to vistas of distant mountains, and see breathtaking scenery. The Pattee Canyon Recreation Area has 27 miles of non-motorized use trails if you need a quiet hike, walk or run. An iconic recreation destination is the Rattlesnake National Recreation Area and Wilderness. Here you'll discover scenic lakes, mountain peaks and forested ridges.

Find Secluded luxury and comfort at our Bed and Breakfast
As you distance yourself from the pressures of everyday life at Blue Mountain Bed and Breakfast, we'd like to provide you with amazing meals full of warm and delicious comfort food that will nourish not only your body, but your spirit as well. Our breakfasts offer Swedish pancakes, souffles, and hearty steak and eggs to get you fueled up for your day. Spring dinners feature lovingly prepared Japanese cuisine for 4 or more guests. Let Blue Mountain Bed and Breakfast be your secluded sanctuary this spring. Book your room today!