There's no shortage of things to do in Missoula this summer, but getting out and hitting the trails on these fun Missoula hikes is certainly at the top of our list!  Hiking is a great way to see the stunning natural beauty of these area, along with chances to see unbelievable wildflowers and wildlife along the way.  Not to mention, hiking is not just great for the body, but a great way to unplug and rejuvenate your mind as well!
Speaking of rejuvenating your body and mind, there's nowhere better to do that than at our beautiful Missoula Bed and Breakfast. We're located just outside the city, and offer guests an incomparable stay on a quiet mountainside, nestled amongst the ponderosa pines and meditative water gardens. Luxury, comfort, and beautiful natural surroundings; that's what awaits you at our Missoula Bed and Breakfast.  If that sounds appealing for your summer adventures, then it's time to book your room at our Missoula Bed and Breakfast today!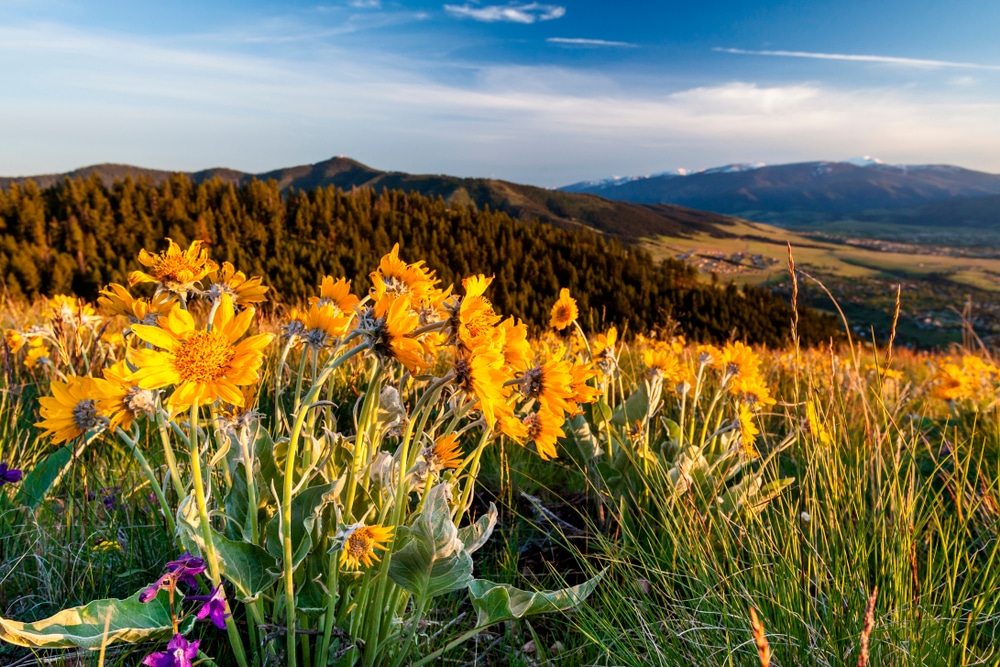 10 Stunning Missoula Hikes for Summer
Beating the summer heat in Missoula is easy – just head up in the mountains for one of more of these amazing Missoula hikes!  Some of them will be hot, of course, but others offer ample shade, and even cooler temperatures as the elevations rise.  And, when you've conquered these Missoula hikes, a cold and refreshing beer will be waiting for you at one of the many downtown Missoula breweries!
Missoula hikes offer the best way to experience the majestic beauty of this area, and luckily, we're in close proximity to some really wonderful hiking trails in Missoula!
Within minutes of our Missoula Bed and Breakfast, you can be enjoying a birds-eye view over the Missoula valley, or taking a leisurely stroll along the river. Depending on your fitness level and time, there are definitely plenty of Missoula hikes to chose from – and even more to choose from if you venture beyond the city limits!
We've compiled a list of 10 of the best Missoula hikes below, in hopes of inspiring you to get out and see the very best of this city!  These Missoula hikes are all great in the summer, and even more magical come fall, when the dramatic hues of the season take center stage.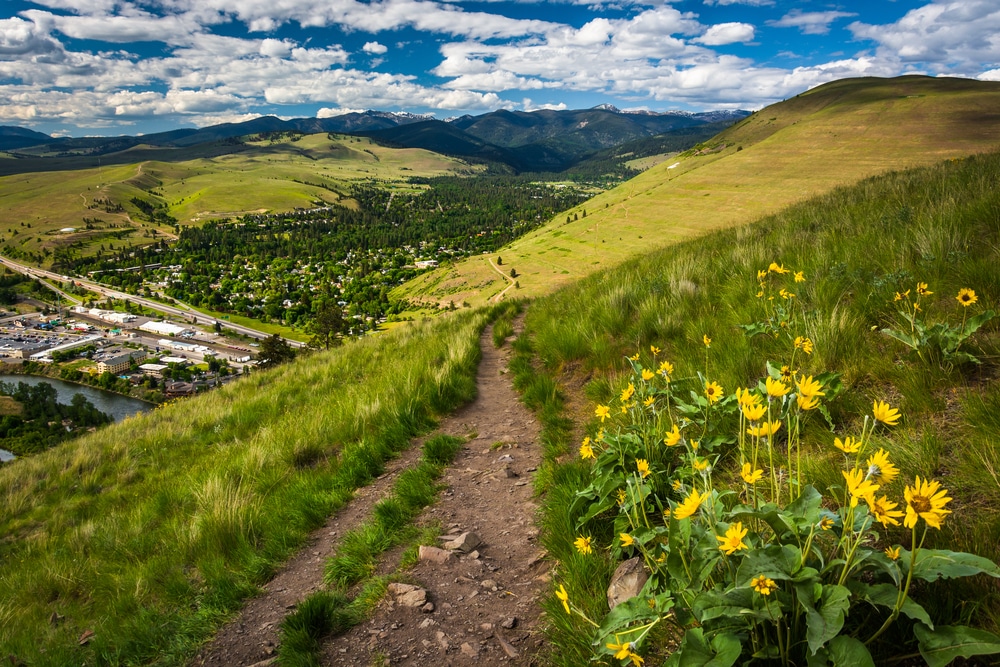 A Relaxing Stay at Our Missoula Bed and Breakfast
As amazing as Missoula Hikes are, you're likely going to be exhausted at the end of your day and looking for a place to put your feet up and relax.  You'll find exactly that at our Missoula Bed and Breakfast.  In fact, our quiet, luxurious Inn is the perfect place to unwind and rest up for your next day's adventure.
We'd be happy to serve you dinner, too, so you don't have to worry about heading back into downtown Missoula. This is available for groups of 4 or more, and is a very special part of the experience at our Inn. When you wake up in the morning, we'll have a delicious and hearty breakfast waiting for you – the perfect fuel for whatever lies ahead, and one of the many perks you'll enjoy when staying with us.
Montana is an incredible place – and one we'd love to share with you this summer.  Book your room at our Missoula Bed and Breakfast today!