When it comes to Missoula, getting outside and enjoying the pristine wilderness and breathtaking natural beauty is often the #1 thing to do. Why not head out and explore all of the great Missoula mountain biking trails this summer? Mountain biking is one of the fastest-growing sports in the country, and Missoula's rugged, mountainous terrain is absolutely perfect for it!
Spring is just getting started here at our beautiful Missoula Bed and Breakfast, which means it's a great time to start planning all of your adventures. From exploring the many Missoula mountain biking trails and hiking your way through the area to enjoying some downtime and a cold pint of beer in downtown Missoula, there's so much to love about a getaway here. Missoula is easily the top-rated city in Montana, and for good reasons!
More importantly, when it comes to finding the best place to stay in Missoula, you'll find that nothing compares to our delightful Missoula Bed and Breakfast, located just a short drive away from downtown Missoula and surrounded by the area's exquisite natural beauty. Stay as busy as you want to – but don't miss your opportunity to visit. Book a room at the #1-rated best place to stay in Missoula!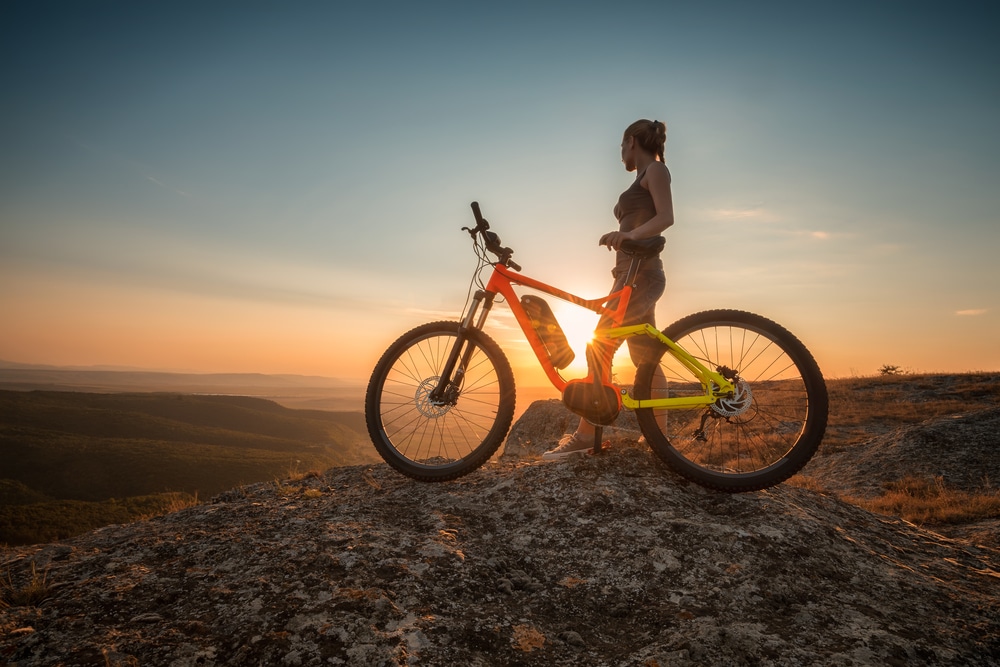 Mountain Biking Trails
Biking adventures abound in Montana, particularly in the rugged western portion of the state, where you'll find cities like Missoula. Though there are plenty of scenic country roads to enjoy on two wheels, most bikers really come here for the diverse network of Missoula mountain biking trails, many of which are within a short drive of our Missoula Bed and Breakfast!
Missoula is ranked as a gold-level bike-friendly city and a Top 5 Large US City for biking. Given this, it shouldn't be surprising that there are some well-developed and exhilarating Missoula mountain biking trails. Within 10 minutes of downtown, you can easily be on the trails and enjoy the rugged scenery as you climb to the top.
Below, we've listed 7 of the top Missoula mountain biking trails to consider, including the newer Missoula to Lolo Trail, accessible from right here at our Missoula Bed and Breakfast.
Missoula to Lolo Trail
The seven-mile stretch of multi-use Bitterroot trail, which runs from Missoula to Lolo, has been a popular addition to the Missoula mountain biking trails scene. This critical piece of trail, twenty years in the making, was completed a few years ago and provides a much-needed missing link in the popular Bitterroot Trail. This trail parallels Highway 93, which provides an excellent connection for bikers between our Inn and downtown Missoula.
Clark Fork Riverfront Trail
Rental bikes are available in downtown Missoula if you don't have your own, so you can easily make the 3mile trek along the Clark Fork Riverfront Trail. The trail follows along the north and south sides of the beautiful Clark Fork River and travels through city parks, downtown, and near the University of Montana. It's a fantastic way to see Missoula and also offers a critical connection between the east side of the valley at the University of Montana to west-side neighborhoods, shopping, restaurants, and several other attractions in Missoula.
Bitterroot Trail
The Bitterroot Trail is a beautiful forty-five-mile trail that runs from Missoula to Hamilton and parallels the ruggedly beautiful Bitterroot Mountains. Along the way, riders will enjoy stunning mountain scenery and travel through many charming small towns. The Bitterroot Trail is a fantastic way to explore Missoula and its surrounding communities.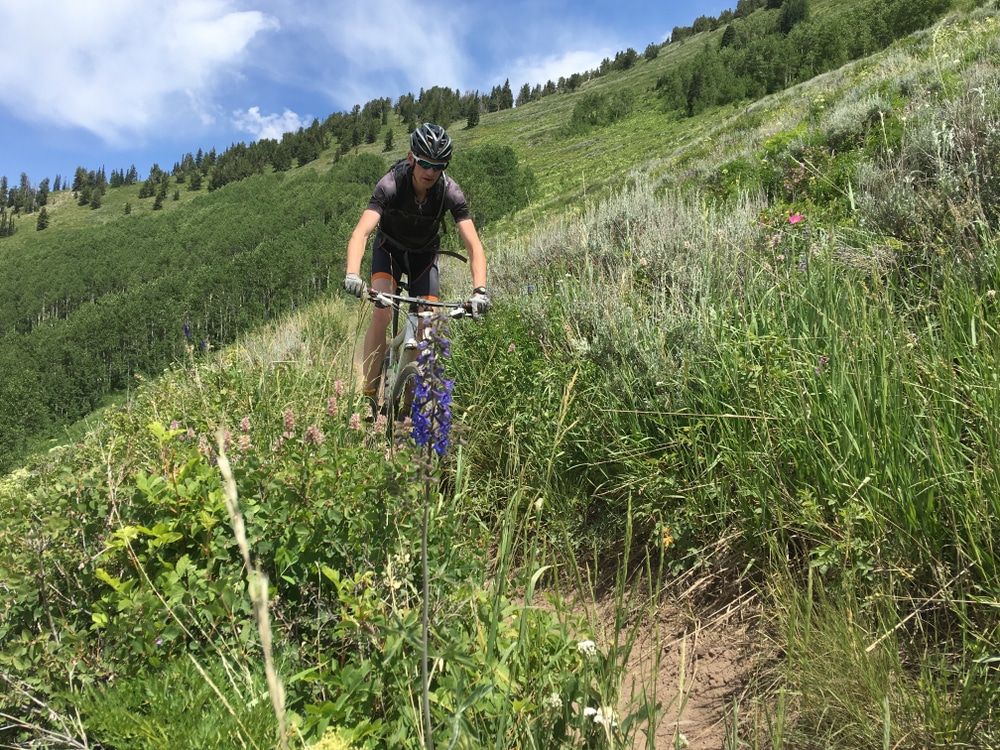 Blue Mountain Recreation Area
The Blue Mountain Recreation Area offers a great variety of mountain biking trails, breathtaking views, and a forest-fire lookout at the road's end. Though these spectacular views are reachable by road, the 5,500 acres are much better explored by trails. Hikers, equestrians, bicyclists, people in wheelchairs, and ATV enthusiasts are all welcome. Forest Roads 365 and 2137 are particular favorites.
Kim Williams Nature Trail
The Kim Williams Nature Trail begins somewhere on the south side of the Clark Fork Riverfront Trail. It's the perfect trail for cycling, walking, jogging, and horseback riding. The trail meanders through a 134-acre natural area of the Hellgate Canyon and is a wonderful place for wildlife sightings.
Pattee Canyon Recreation Area
For years, the Pattee Canyon Recreation Area has been a favorite place to ride and is home to some of the best Missoula mountain biking trails. The 3,200-acre area is filled with beautiful ponderosa pines and a sprawling network of scenic trails for hikers, horseback riders, bicyclists, and cross-country skiers during the winter. Popular trails here include the Sam Braxton Trail and the Crazy Canyon Trail.
Rattlesnake National Recreation Area & Wilderness
The Rattlesnake National Recreation Area and Wilderness is home to 60,000-acres of Montana wilderness and another great place to find Missoula mountain biking trails. There are a variety of well-developed trails here for hiking, backpacking, horseback riding, and bicycling. The Main Travel Corridor is a popular mountain biking trail, as is the Spring Gulch/Stuart Peak Trail.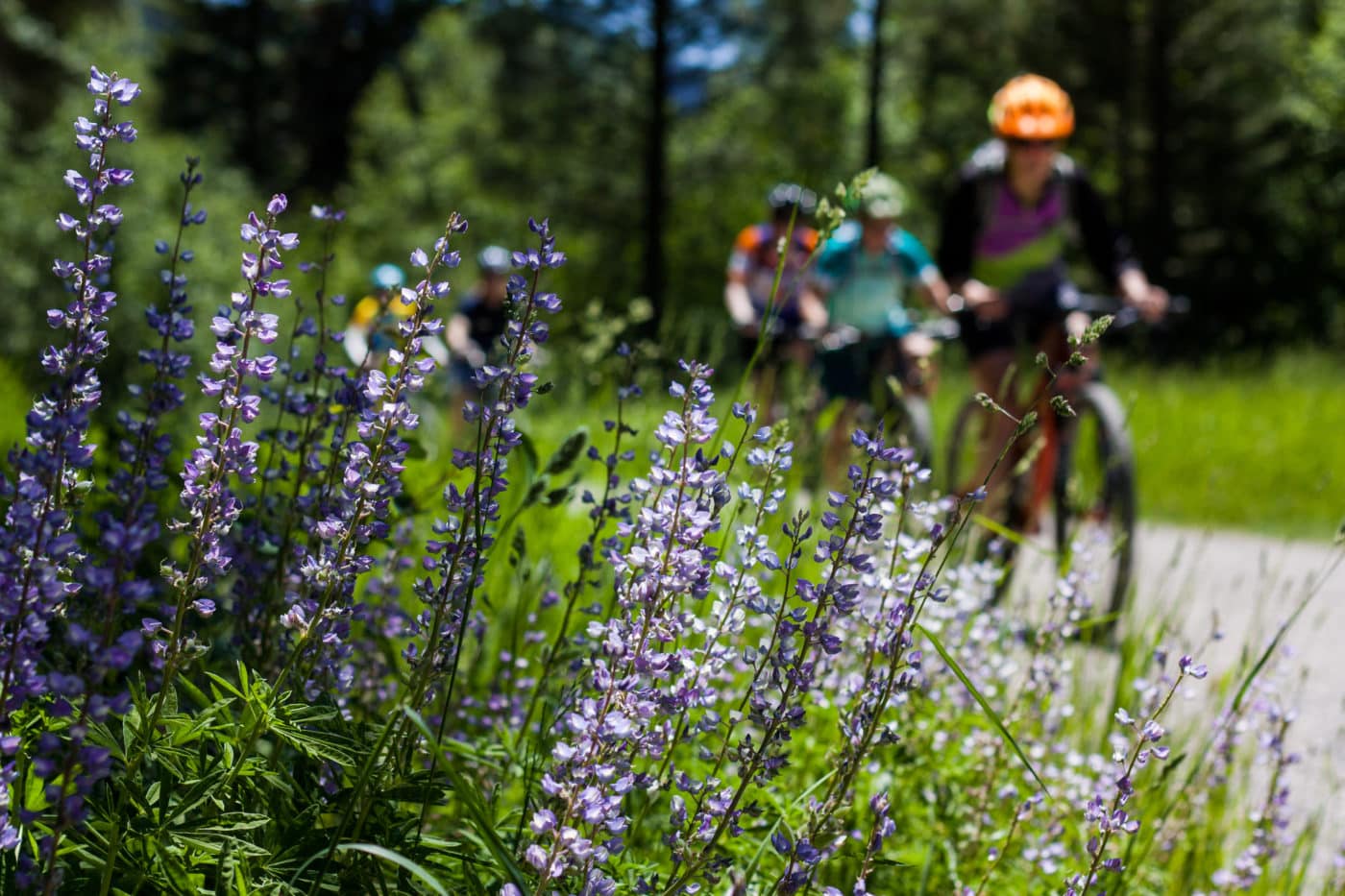 Unwind at our Missoula Bed and Breakfast
After an arduous day on these Missoula mountain biking trails, you'll be ready to put your feet up and relax! There's no better place to stay in Missoula than our Bed and Breakfast. We take care of every detail for you, including serving you a hot and delicious breakfast each morning of your stay, so all you have to do is relax.
We're surrounded by the tranquil natural beauty of the Blue Mountain area, and when you want to go to Missoula, we aren't that far away! As exciting as Missoula is, our Bed and Breakfast also offers our guests various onsite leisure activities to enjoy. It's truly the best of both worlds. We make it easy for you to enjoy a down day or two, an essential part of any action-packed adventure!
If you're ready to experience the exciting city of Missoula, which includes plenty of fun on these Missoula mountain biking trails, then it's time to start planning. Book your room at our Missoula Bed and Breakfast today!