Fall is a fantastic season to get out and explore Missoula. With milder weather, it's perfect for adventuring in the great outdoors – and when you're done, the vibrant core of downtown is a great place to unwind. Stop in for a cold pint at the top Missoula breweries, enjoy a great meal or performance, do a little shopping, and then retreat to the comfort of our Missoula Bed and Breakfast.
Missoula has a surprisingly long history in craft beer – and that's obvious at the number of Missoula breweries that call this town home. The earliest Missoula breweries began from the late 1990s to the early 2000s, and the industry has been growing. It's not a surprise that there are so many great breweries in Missoula, especially when you know that Montana ranks #2 in the nation for craft breweries per capita.
Whatever adventure lies ahead for you this fall – whether it's tasting your way through the top Missoula breweries or hiking the stunning mountains around town (or maybe a little bit of both), the only place worth calling home is our #1-rated Missoula Bed and Breakfast. We're located on the outskirts of town, just far enough away to fully relax in our rural setting but close enough for you to savor the best of downtown Missoula. Fall has never been more glorious than it is now. Book your room at our Missoula Bed and Breakfast today!

The Best Missoula Breweries to Visit This Fall
When you first look at all the things to do in Missoula, one thing will be obvious: Missoula is the perfect destination for outdoor enthusiasts! With access to world-class activities like hiking, mountain biking, skiing, kayaking, fishing, and more, you'll never run out of fantastic things to do in Missoula. But, truly, the city offers so much more than access to the abundant outdoors.
There are also a lot of cultural attractions and exciting things to do in downtown Missoula – including sampling your way through the fabulous Missoula breweries. It makes sense that Missoula is such a big beer town, too – because, really, what could be better after a long day of hiking than a refreshingly cold pint of locally crafted brew?
There's plenty of diversity when it comes to Missoula breweries, too. From spots to grab a quick beer to places you'll prefer to linger longer, the best Missoula breweries include a diverse range of always delicious beer. Here are our picks for the nine best Missoula Breweries worth trying this fall.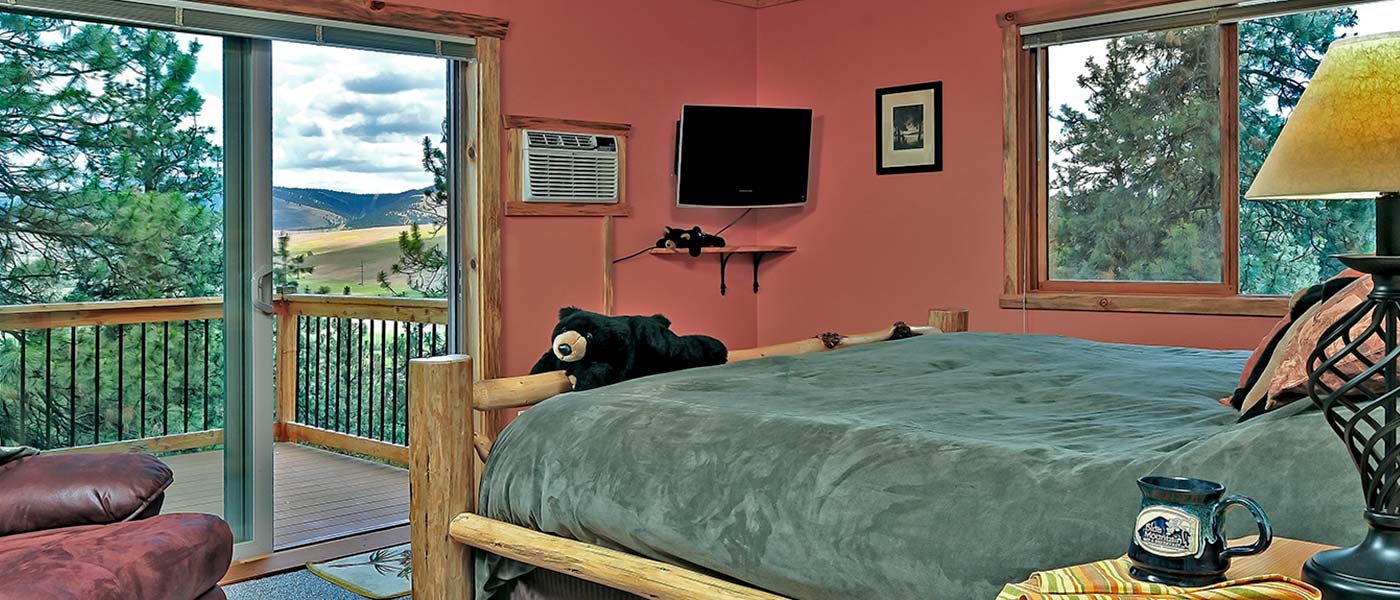 The Best Missoula Bed and Breakfast
Whether you're just a casual beer drinker looking for a cold pint after a big adventure, or are an avid beer enthusiast ready to sample your way through the leading Missoula Breweries, you'll need a comfortable place to call home for the day. There's no better place to stay in Missoula than our top-rated Missoula Bed and Breakfast.
Simply put, our restful mountain oasis that overlooks the stunning valley below is the quiet retreat you're craving. We offer a fantastic range of guest rooms that are the ultimate in comfort and coziness and are designed to be a tranquil place to rest your weary body. When you need a quiet day of rest, we have beautiful gardens for you to sit in, where you read a book, enjoy wildlife, or even walk our 20 beautiful acres.
In the morning, you'll have the chance to indulge in a luxurious breakfast that will leave every tastebud well-satisfied. We serve up delectable dishes like Swedish pancakes, souffles, and crepes. There's truly nothing better than Missoula in the fall. Book your room at our Missoula Bed and Breakfast today!