For many, winter in Missoula is all about getting outside and enjoying this veritable winter playground. However, sometimes, you need a break from the cold and the wet, and that's precisely when you visit fantastic places in town like the Missoula Art Museum. This Missoula Art Museum is genuinely not-to-be-missed while you're in town. It's located in historic downtown, and it's a free attraction!
Inside the Missoula Art Museum, you'll find a fantastic range of thought-provoking works from local and international artists. There are various mediums on display throughout their collections and exhibits, including drawings, paintings, sculptures, photographs, and more. To complement your trip to the Missoula Art Museum, we also recommend you head downtown and browse one of the many fantastic art galleries found here, too. It's truly an excellent art-lovers destination!
Between adventures outside in the snow and a trip to the Missoula Art Museum, don't forget to treat yourself to plenty of relaxation at our Missoula Bed and Breakfast. Our quiet mountainside retreat is the perfect place to unwind this winter. You'll feel rejuvenated and renewed – just as you should after a fabulous getaway!
Our Missoula Bed and Breakfast is located just minutes from downtown but feels like a world away from the hustle and bustle of life. At our cozy and comfortable Bed and Breakfast in Missoula, you'll be surrounded by mountains with phenomenal views of the valley and Bitterroot River below. If you are looking for the ultimate winter getaway, this is it. Book your stay at our Missoula Bed and Breakfast today!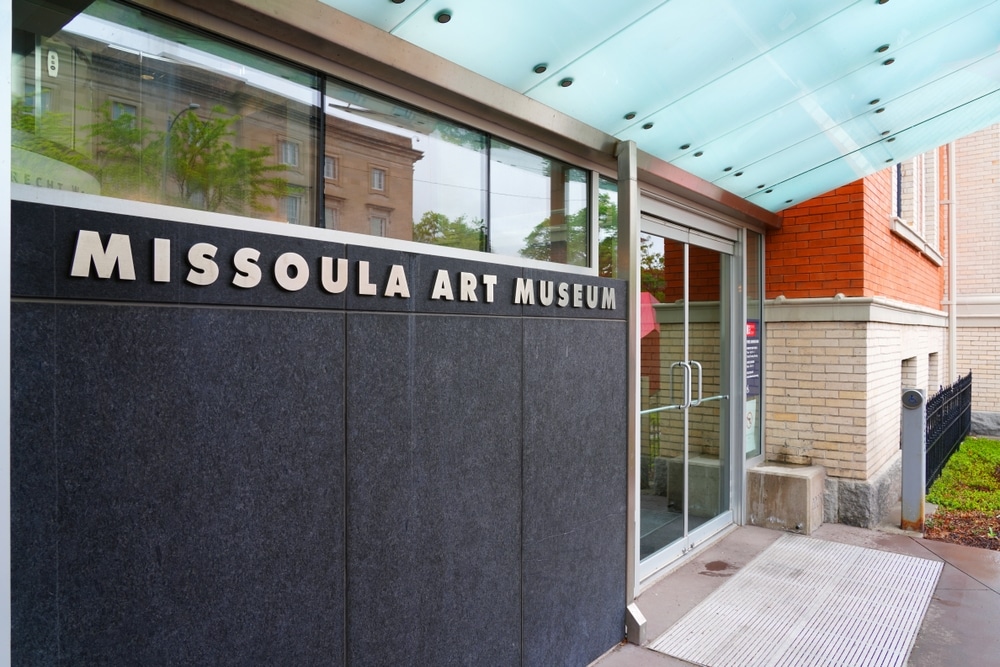 What to See at the Missoula Art Museum This Winter
Whether you've visited before or this will be your first time visiting the Missoula Art Museum, you're in for a treat. This Missoula Art Museum is a world-class museum filled with spectacular rotating exhibits, and it offers a welcome change of pace for all the other things to do in Missoula in the winter.
The Missoula Art Museum has a dynamic exhibition schedule that is continually changing. In total, The collection of the Missoula art Museum contains more than 2,100 artists. Exhibitions regularly feature local Montana artists, including a significant emphasis on contemporary American Indian Art. The Lynda M. Frost Gallery of Contemporary American Indian Art features nearly 250 objects by the nation's most successful native artists. It honors the creative and cultural contributions of American Indian people to contemporary art.
Current Exhibits at the Missoula Art Museum include:
There are also a few planned upcoming exhibitions for 2023, which promise to be just as spectacular as the rest.
The Art Park is attached to the Missoula Museum of Art, a fantastic outdoor sculpture garden. The Art Park is closed for the winter season, but that's all the more reason to come back in spring when it reopens to the public. It's truly a wonderful artistic space and the perfect complement to trips to the Missoula Museum of Art.
The Missoula Museum of Art is currently open Tuesday – Saturday. Tours are available for school groups and community organizations, but you can also enjoy a free self-guided tour of the Missoula Museum of Art.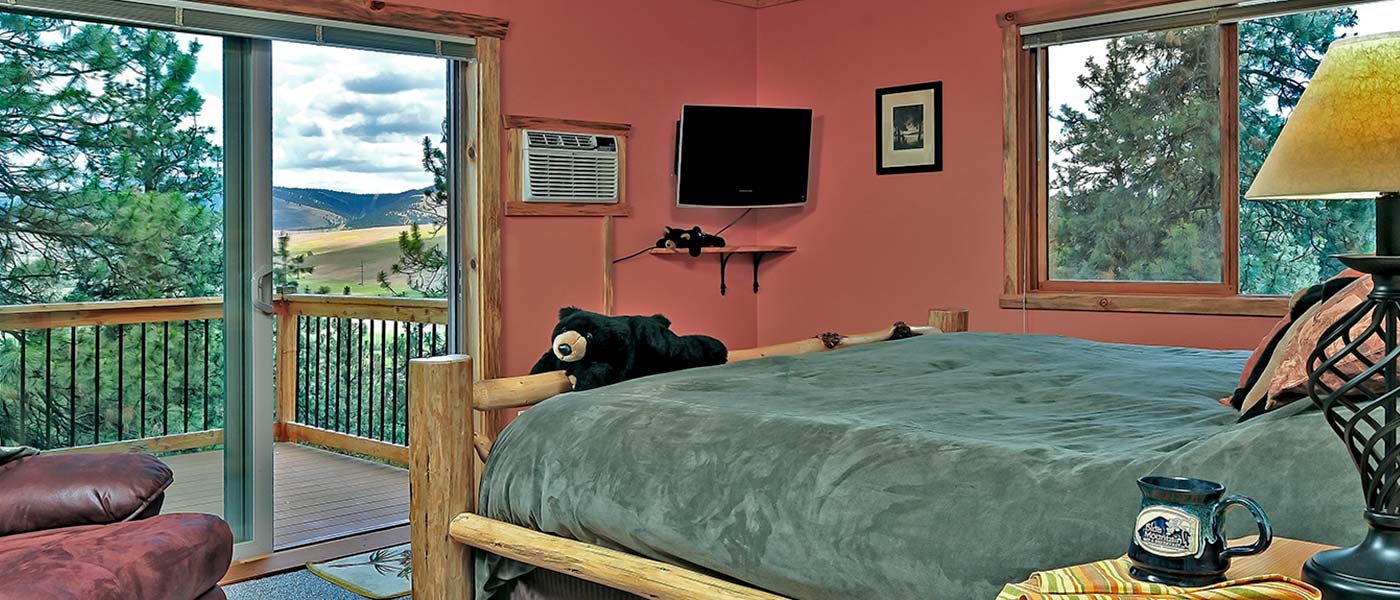 The Best Missoula Bed and Breakfast
After a wonderful afternoon exploring the Missoula Art Museum and visiting local art galleries in downtown Missoula, there's no better place to relax and unwind than our Missoula Bed and Breakfast. We are just minutes away from all the museums, shopping, restaurants, and other amazing attractions of Missoula – but you won't feel as though you're in the middle of it all.
Instead, when you stay at our Missoula Bed and Breakfast, you'll feel like you're at a secluded wilderness retreat, where every detail of your stay is thoughtfully tended to. Our private guest rooms are a cozy and comfortable place to recoup after a day of exploration. Get a fantastic night of sleep on your king or queen-size bed fitted with a down comforter for those chilly Montana nights. Feel the stress melt away in your private bath's jetted tub or take a long hot shower after being in the crisp fall air all day.
You'll get your day started off right with a hearty Montana breakfast that is served every day. Enjoy scones, cinnamon rolls, red potatoes with garden veggies, and Swedish pancakes, to name a few. Our breakfasts are sure to get you fueled up and ready for whatever the day may bring! If you are looking for the perfect Montana vacation this winter, book your stay at our Bed and Breakfast in Missoula today!