This fall is the perfect opportunity to travel around the incredible state of Montana, exploring the state's many natural wonders along the way. One way to do that is by visiting a diverse range of Montana State Parks, which welcome millions of visitors each year.
Altogether, there are more than 170 Montana State Parks to explore, along with various state forests and recreational areas. Each of these parks comes with its own personality and unique features. Come out and explore the stunning state of Montana with us this fall. When you need a place to rest, there's nothing better than a bit of relaxation in the country at our Missoula Bed and Breakfast.
Our Missoula Bed and Breakfast is located a short drive out of downtown Missoula, surrounded by the tranquil and resplendent nature you equate with Montana. We offer just five cozy guest rooms surrounded by twenty acres of wildlife paradise. Fall is a beautiful season to relax and unwind with us and enjoy the best of Montana State Parks. Book your room today!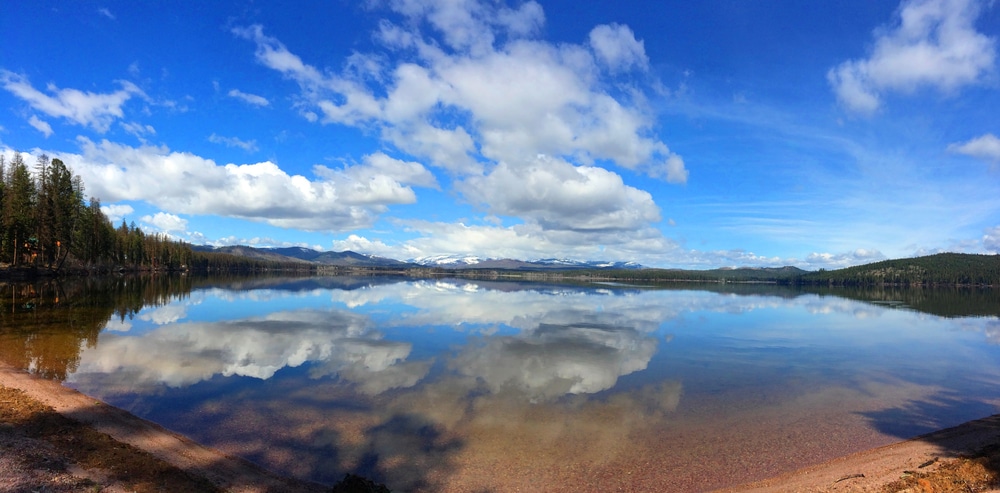 5 Amazing Montana State Parks Near Missoula
Montana is a veritable playground for outdoor enthusiasts, from lush forests and winding rivers to sparkling freshwater lakes. Whether you're looking for someplace to go hiking, mountain biking, paddling, or just relaxing amidst some of the most scenic areas in the state, there's a park for you.
Montana State Parks are also a wonderful place to enjoy an up-close view of fall foliage. In fact, Montana's Bitterroot Valley, which surrounds Missoula, is rated as one of the best places in Montana for fall foliage. The contrast of Montana's stately evergreen trees against the bright pops of yellow of the larch pines and aspens.
Here are six popular Montana State Parks, each of which is near enough to Missoula to make it a fabulous day trip.
If you're up for an adventure a little further afield, we can't recommend heading to the Flathead Lake area enough. There are several Montana State Parks near Flathead Lake, with one of our favorites being Flathead Lake State Park, which offers three locations around the southern end of the lake. Another great choice would be to head south to Painted Rocks State Park, part of the Painted Rocks Reservoir, and both are just under two hours away.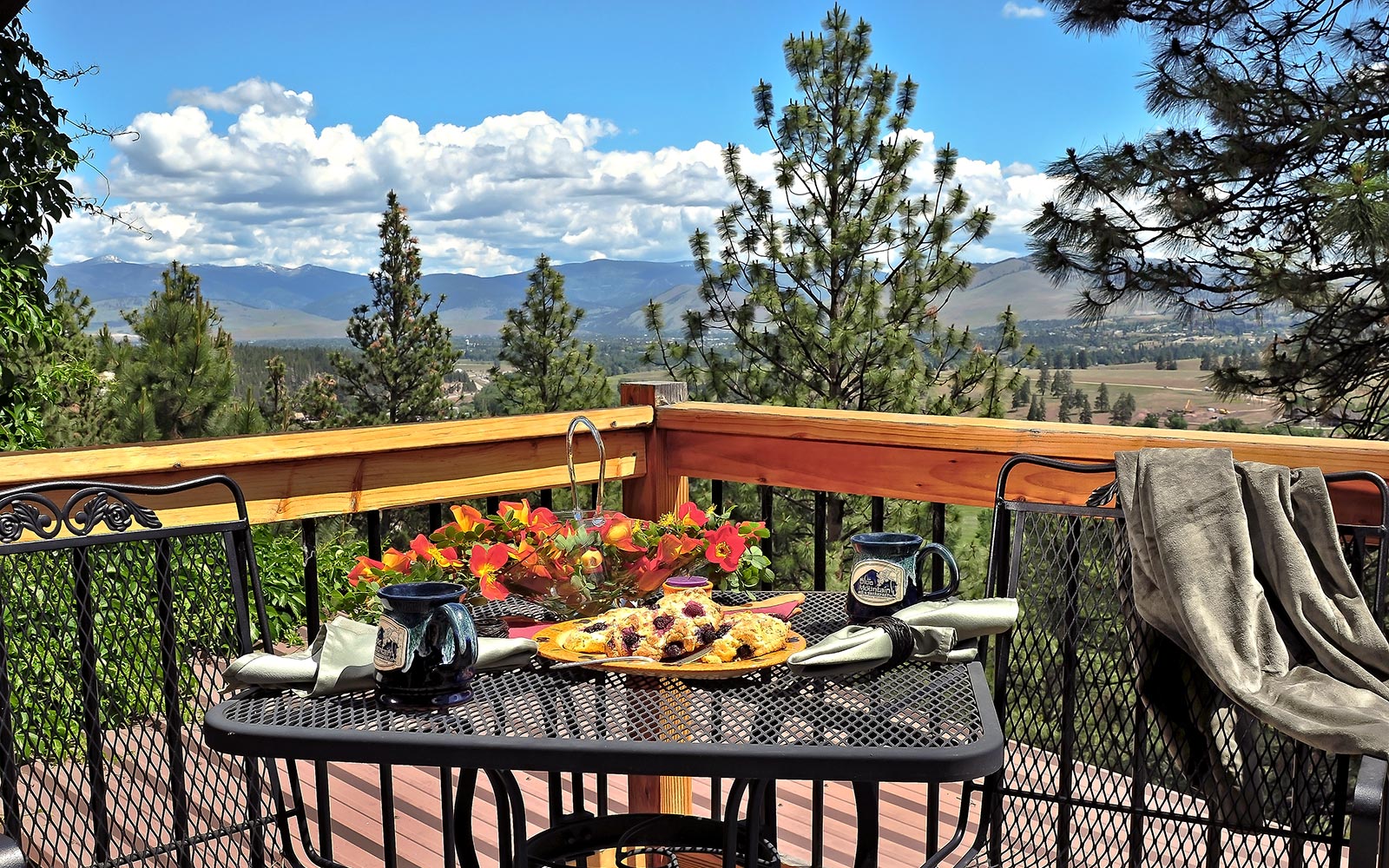 The Best Place to Stay Near Missoula
There's little doubt that you'll be ready to rest after a day of hiking, biking, paddling, or exploring at any of these Montana State Parks. If the thought of staying near Missoula but just enough outside of town to be surrounded by the gorgeous rural scenery for which Montana is best-known sounds appealing, then you need to stay with us at our Missoula Bed and Breakfast.
Our Missoula Bed and Breakfasts offers private guest rooms with your ultimate comfort in mind. Each room reflects the natural beauty of the area, and you'll feel you have stepped into your own mountain cabin here at our quiet and cozy Montana Bed and Breakfast.
The plush yet comfortable atmosphere lends itself perfectly to relaxation. You'll get a great night's sleep on your king or queen-size bed fitted with a down comforter and fine linens. Unwind in your jetted tub after a day of exploring the best fishing spots in and around Missoula. In the morning, we'll treat all of your senses to a delicious breakfast – the perfect fuel for your day ahead in the top Montana State Parks!
If you are ready for the perfect place to escape to in the mountains of Missoula, book your stay with us today!