Missoula is, without a doubt, one of the best places to stay in Montana. Not only are there so many fantastic things to do in Missoula throughout each of the year's four seasons, but it's home to top-rated lodging like our Bed and Breakfast in Missoula. Our Missoula Bed and Breakfast is just a short drive out of downtown, in the heart of the Bitterroot River Valley. From here, many of the top things to do in Missoula, including hiking, biking, canoeing or kayaking, birdwatching, snowmobiling, skiing, and more, are within easy grasp.
When you stay with us at our Bed and Breakfast in Missoula, you truly do get rewarded with the best of both worlds. All the top things to do in  Missoula are just moments away, but you get to retreat under the dark skies of our rural Bed and Breakfast in Missoula – a place that offers the perfect balance between city entertainment and quiet solitude. It's this quiet, cozy mountain retreat that so many of our guests crave when they vacation in Big Sky Country, after all, so why compromise when you can have it all?
Whether you're here to explore, visit a student at our local university, or otherwise relax and unwind amidst the stunning natural beauty you can only find in Montana, let our Bed and Breakfast in Missoula be the escape you've been craving! There's truly no better place to stay in Montana than our Bed and Breakfast in Missoula. Book your getaway today!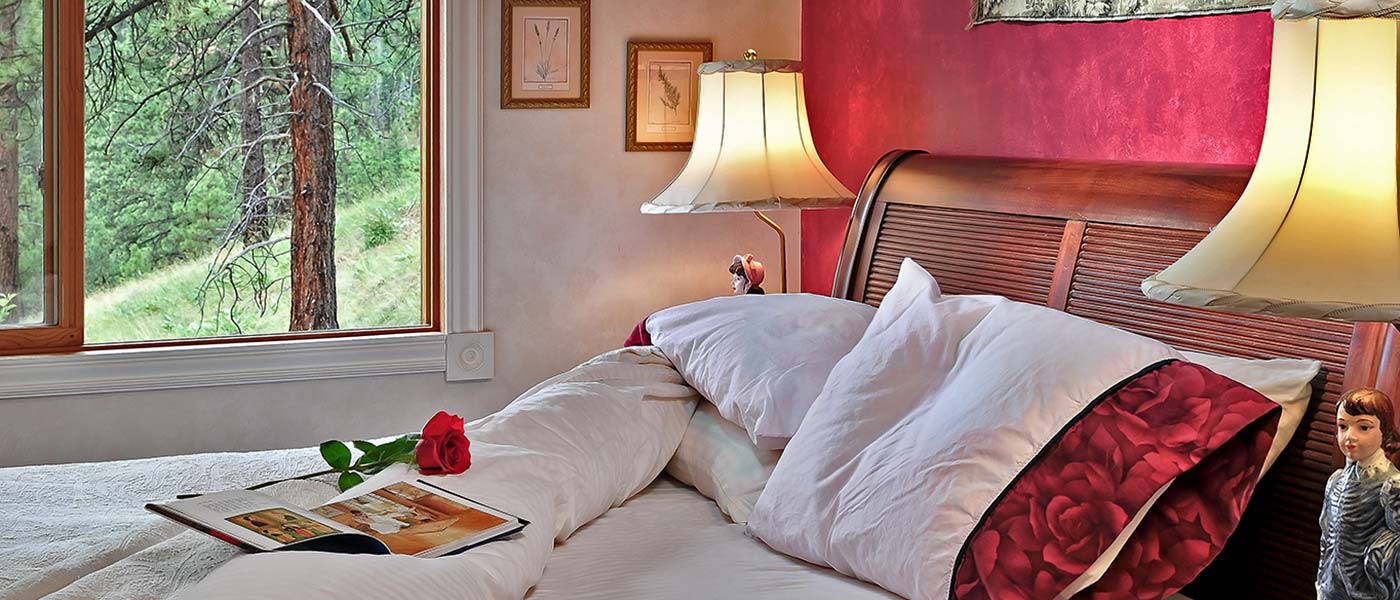 Why We're the Best Bed and Breakfast in Missoula
There's plenty of great lodging in the Missoula area, but with confidence, we can say there's nothing quite like our rustic yet refined Bed and Breakfast in Missoula. We check every box for the modern, discerning traveler – and even offer a few surprises along the way! Our guest rooms are elegant yet rustic and the perfect complement to our natural surroundings, and our location is unbeatable. Sure, we aren't in downtown Missoula, but with this many acres and views like these, we wouldn't want to be!
Instead, our Bed and Breakfast in Missoula is set on a gorgeous mountainside surrounded by nature. It'll feel less like a Bed and Breakfast and more like a private cabin oasis, a true sanctuary for the senses. Whether from your guest room or while dining al fresco, you'll enjoy beautiful views of the Valley and the surrounding mountains. Our twenty pristine acres offer plenty of space for the locals (wildlife) to wander, and we are adjacent to the Blue Mountain Recreation Area in the Lolo National Forest, which offers miles upon miles of trails for your enjoyment.
We offer a range of onsite leisure activities to enjoy at our Bed and Breakfast in Missoula, too, which means you don't have to worry about what you're going to do that day if you don't want to. Whether you venture into the adjacent wilderness or not, we also offer plenty of opportunities for relaxing by our water garden, reading a book, meditating, playing games in our rec room or outdoors, enjoying a picnic, and otherwise relaxing with a quiet day here at our Bed and Breakfast in Missoula.
After a full day of adventure, we offer cozy and comfortable guest rooms to unwind in. Soak in our jacuzzi baths, or sink into the plush beds outfitted with the best linens. In the morning, you'll wake up to the mouthwatering aromas of breakfast being made fresh for you. Sink your teeth into one of our delicious entree items, such as Swedish pancakes, huckleberry sourdough, crab cakes, or steak and eggs. You can enjoy breakfast in our beautiful dining room or overlooking the garden from the many decks.
For those guests that prefer staying "inn" at night, we also offer dinner for four or more guests, including a selection of Western BBQ or Italian, Thai, or Central American dishes. You definitely won't go hungry when you stay with us at our Bed and Breakfast in Missoula.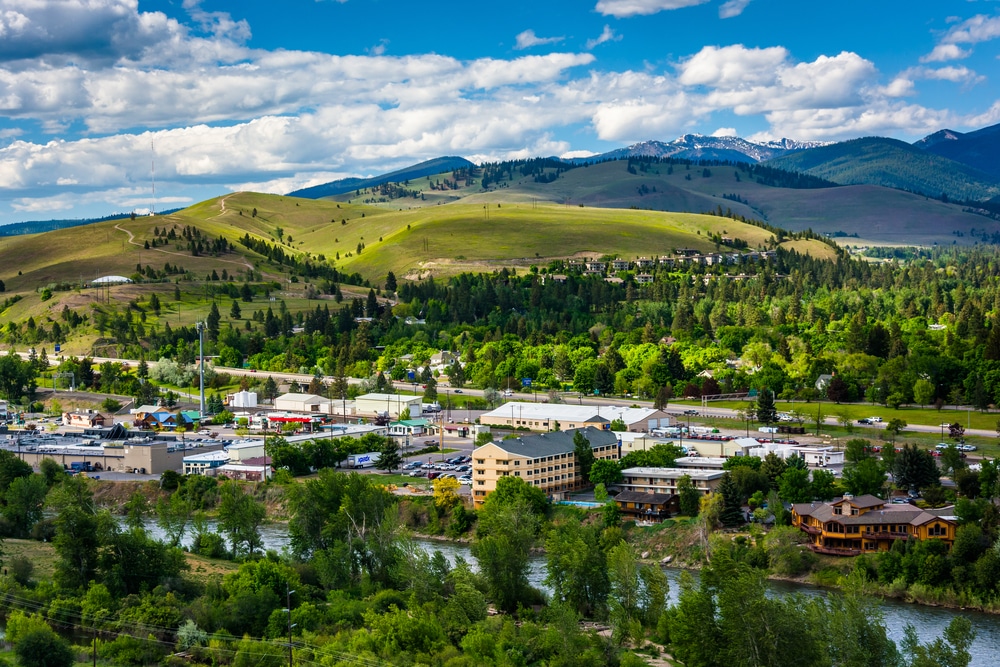 Best Things to do in Missoula in 2023
Though many of the guests staying with us at our Bed and Breakfast in Missoula are doing so to rest and recharge, just as many of them are looking for fun things to do and adventures to enjoy together. Luckily, there's no shortage of great things to do in Missoula. Winter, spring, summer, and fall each offer a new range of pursuits and plenty of exciting things to do in Missoula.
From hiking and biking to river rafting and fishing our local waterways, there's something here for everyone. Montana is a state built for outdoor enthusiasts, but the vibrant, charming town of Missoula has plenty to offer for those pursuing cultural enlightenment, too. We really mean it when we say there are plenty of things to do in Missoula, no matter who you are and what brings you here. Below, we've listed ten of our favorite things to do in Missoula, at least some of which we hope you find the time to enjoy in 2023!
Of course, none of these things would be possible without first visiting our Bed and Breakfast in Missoula. Book your room today!